Springer Spaniel Pet Portraits by Melanie Phillips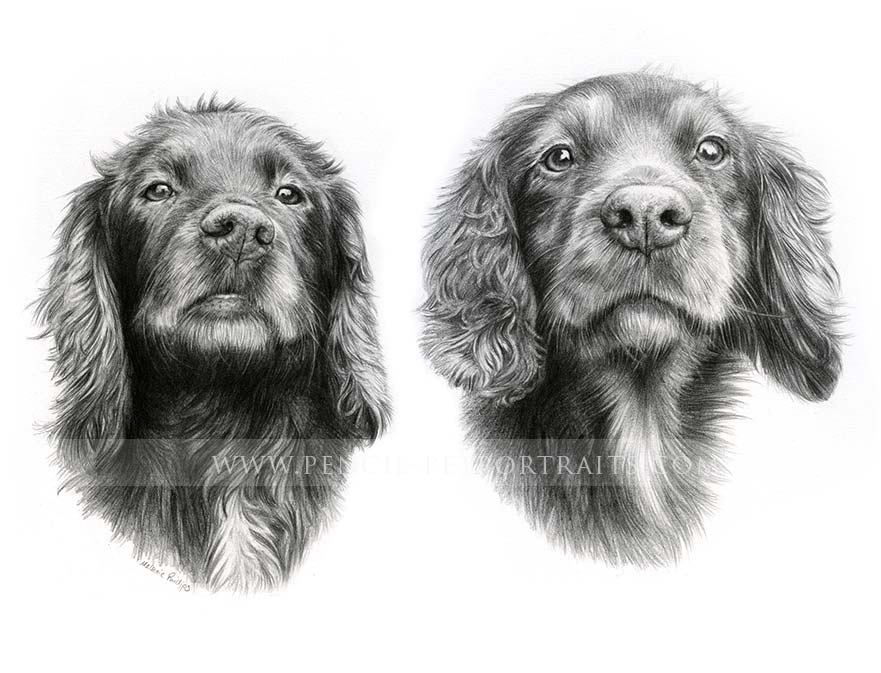 Reference Photos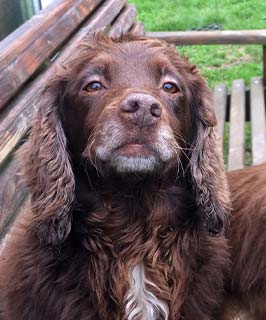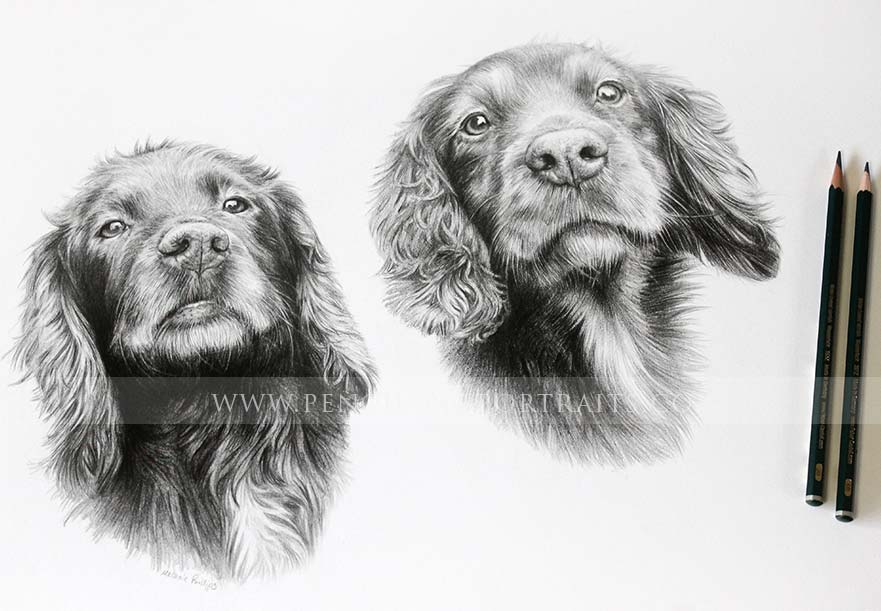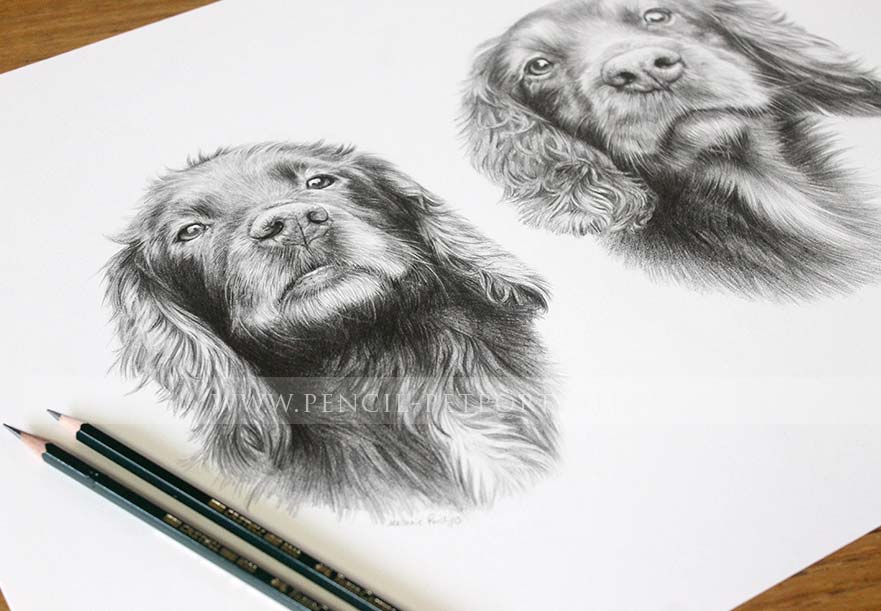 Commission of 'Maverick and Goose' - Springer Spaniel Pet Portraits

Sarah Canty, UK, emailed at the end of 2011 as she was looking into Springer Spaniel Pet Portraits as a surprise gift. Sarah asked if I would create a gift voucher pack for her husband David, time was fairy short before Davids birthday and she would would like to have their two Springer Spaniels drawn called Maverick and Goose but didn't want to rush the process and wanted David to be involved.

The portrait was a wonderful surprise for David and once the gift voucher was presented, I worked with David over a number of weeks to get the perfect photos of Maverick and Goose for a portrait. Sarah and David wanted a photo of each dog which captured their character and also that gave the idea of them being outside. They are both very energetic and lively dogs and have a lot of fun out doors. I drew the portrait at 16 x 12 size and very much enjoyed drawing both Maverick and Goose. Jane our local framer, framed the portrait and I have added some photos below when it was complete along with testimonial from a very happy Sarah and David. Since this portrait was complete I have also drawn another portrait for David, as a surprise for his mother, Louise, for her birthday of her Springer Spaniel Ella.
Hi Melanie
Fantastic!!! We Absolutely LOVE it! You've caught them so, so well…. thank you!
Both of our reactions when we opened the file was 'WOW', coupled with Cheshire cat grins!...
... so hopefully its all systems go to receiving and hanging with pride!!! We can't wait.
Many thanks for all your hard work
Fondest wishes
Sarah, David (Maverick & Goose!) xx