Spaniel Pencil Pet Portraits
The portrait of Jenny and Fern was an absolute delight! I love Spaniels so much and to draw their beautiful faces was amazing. Even down to Ferns little twitching nose. Scroll down to read more about how the commission came about and view photos of the portrait framed too.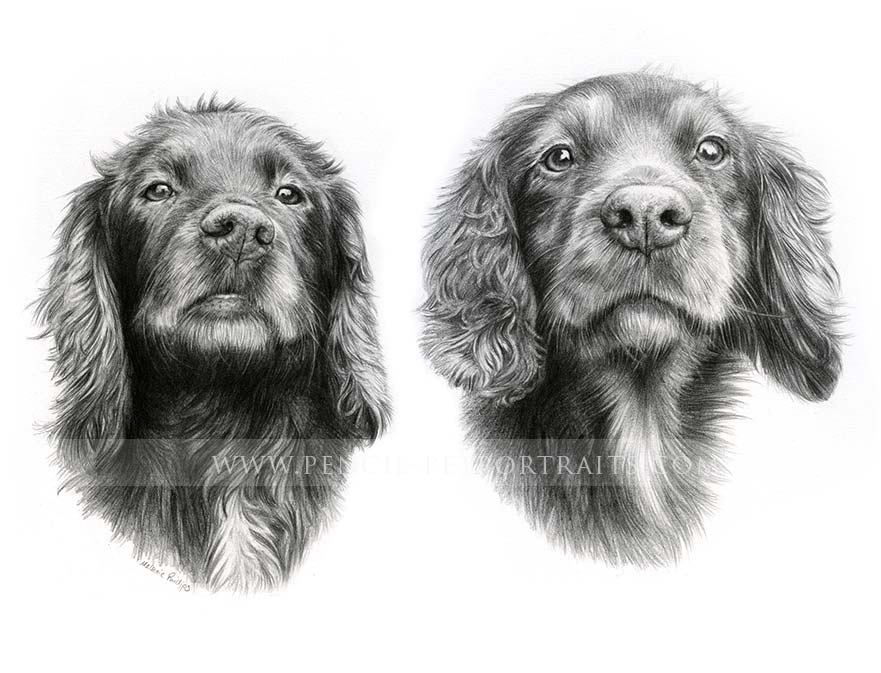 The Portrait with my Pencils
Before having the portrait framed with my local framer, I took some photos of the portrait in my studio from an angle so that you can see it more closely. I always feel the photos show the portraits truer to the originals this way.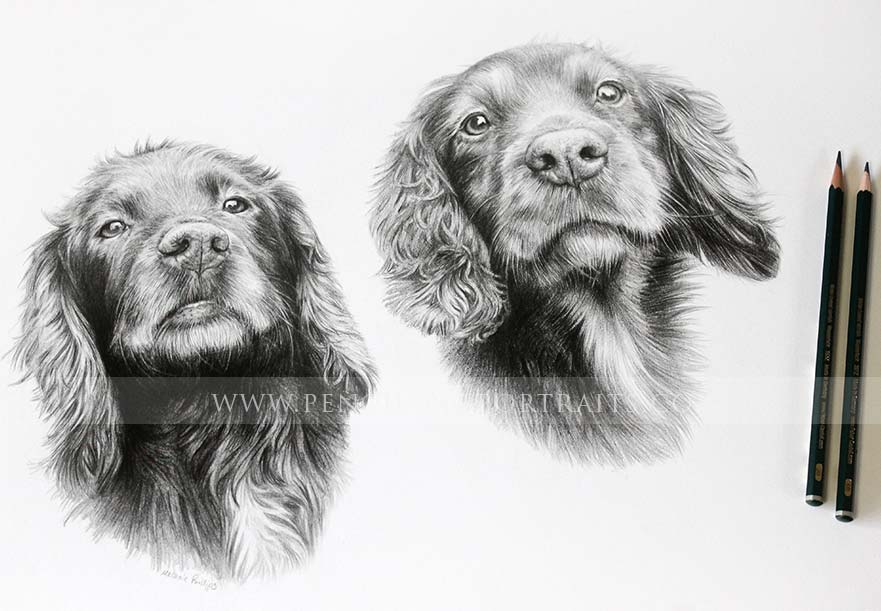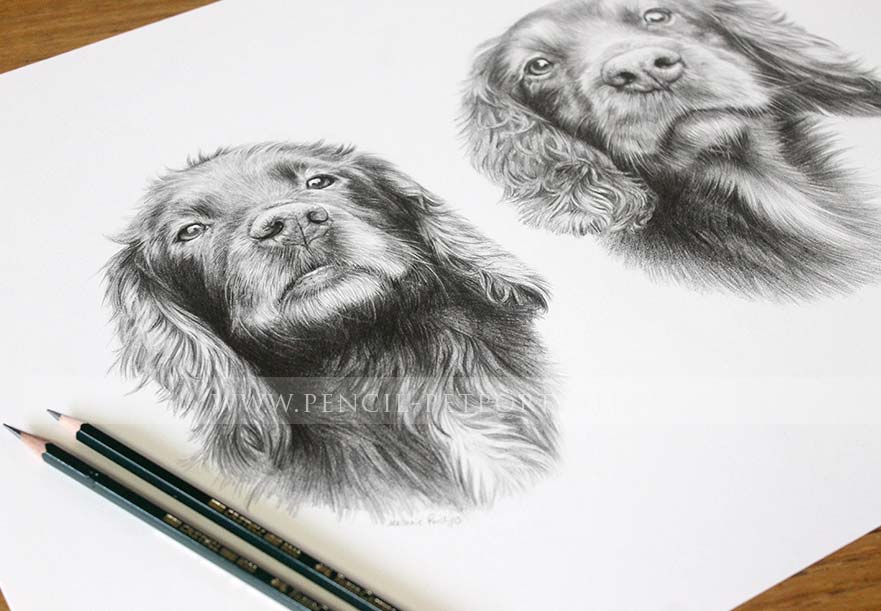 The Portrait Framed
Gail opted to have the portrait framed using our Sandringham Frame with double mount. The inner mount is a pale grey colour which works so well between the frame and the drawing. I hope you like it and if you would like to see more of the frames I have available head on over to my framing gallery.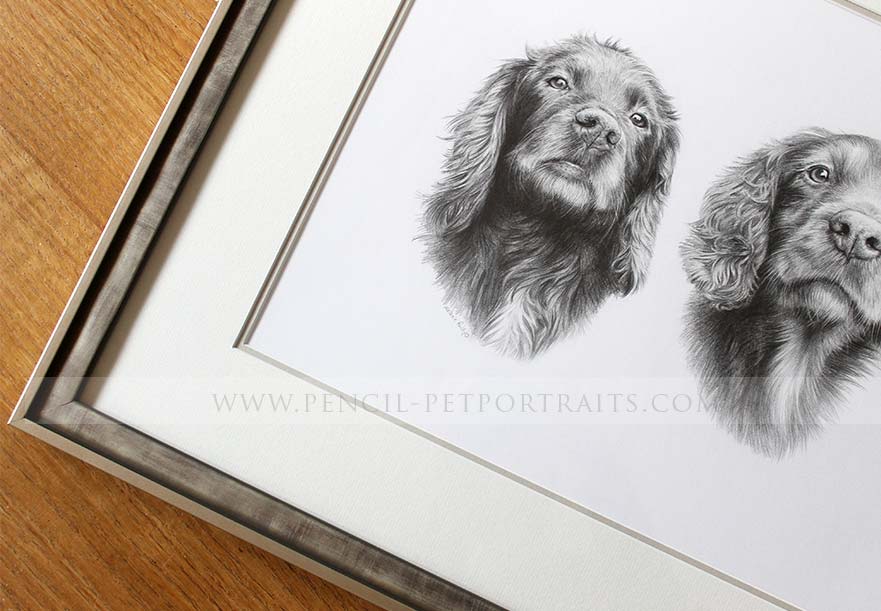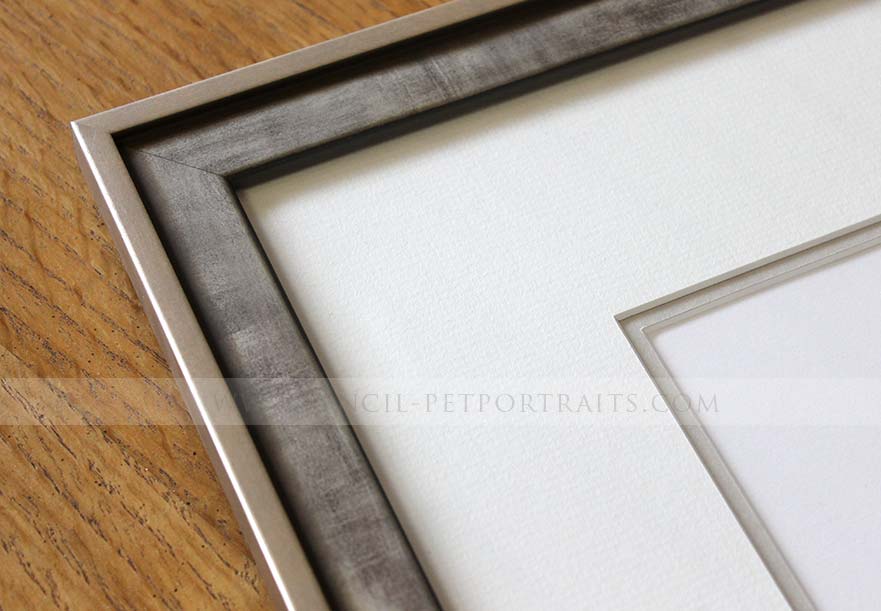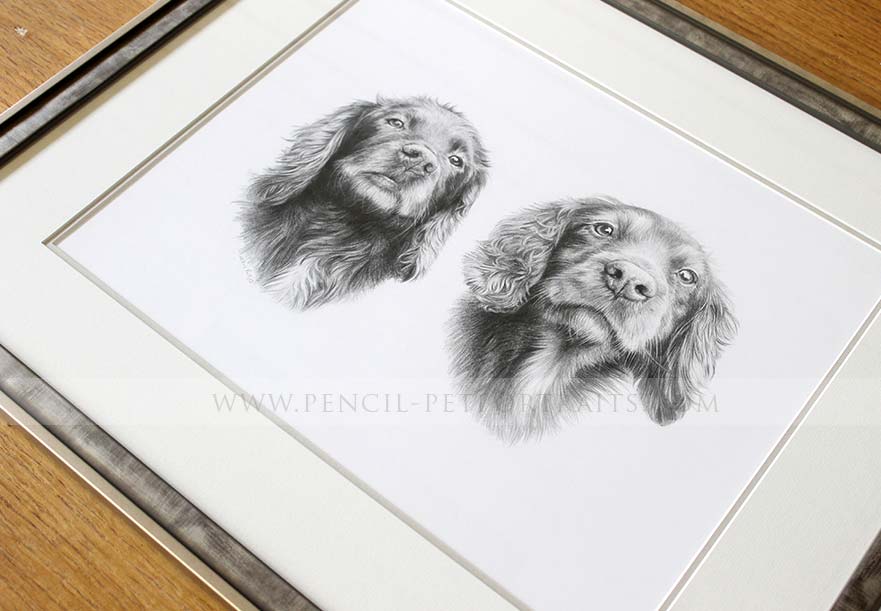 About the Commission of Jenny and Fern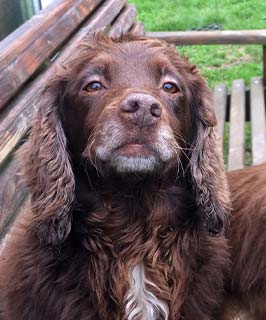 My client Gail received a gift voucher as a gift from her work after she retired which was really lovely. She so contacted me straight away with photos of her two dogs Jenny and Fern. The chocolate and Tan Cocker Spaniel is Jenny and the full Chocolate is her mother, Fern. You can see a photo of Fern on the left.

Gail emailed me lots of photos of Jenny and Fern which she had taken specifically for the drawing. She sat the dogs up on a bench so that she was more on their level. It's always best to look straight at your dogs when taking photos rather than looking down so that you can see straight into their eyes

Gail opted to have a 16 x 12 portrait with her voucher, framed too so that she was able to display in as soon as it arrived. View some photos of the portrait framed below and read a lovely testimonial from Gail too.
Hi Melanie,
Received the picture yesterday all in tact. Both my husband and I are very very please with it. It looks amazing. Thank You again for everything it has been well worth the wait
Gail xx
Spaniel Pencil Pet Portraits
Gift Vouchers are a really lovely gift, especially if you don't have either the time to make all of the arrangements, or you wish the recipient to be able to choose exactly what they would like. Vouchers can be purchased for any amount, email me your requirements and I can make all the arrangements for you within 24 to 48 hours.
Visit next...