Welcome to my Studio!
As you may already know, my name is Melanie and I am one half of Red Kite Studios. My husband and myself are professional pet portrait artists and we have a dedicated artists studio at the bottom of our woodland garden. The photo below shows the start of my morning commute down the garden, through the gate. The photo below that shows our studio in between the trees. We had our original workshop converted into a fully insulated and heated studio in 2014 and it was the best thing we ever did. We can now have a dedicated space for all of our artwork and materials and a lovely place to entertain clients too.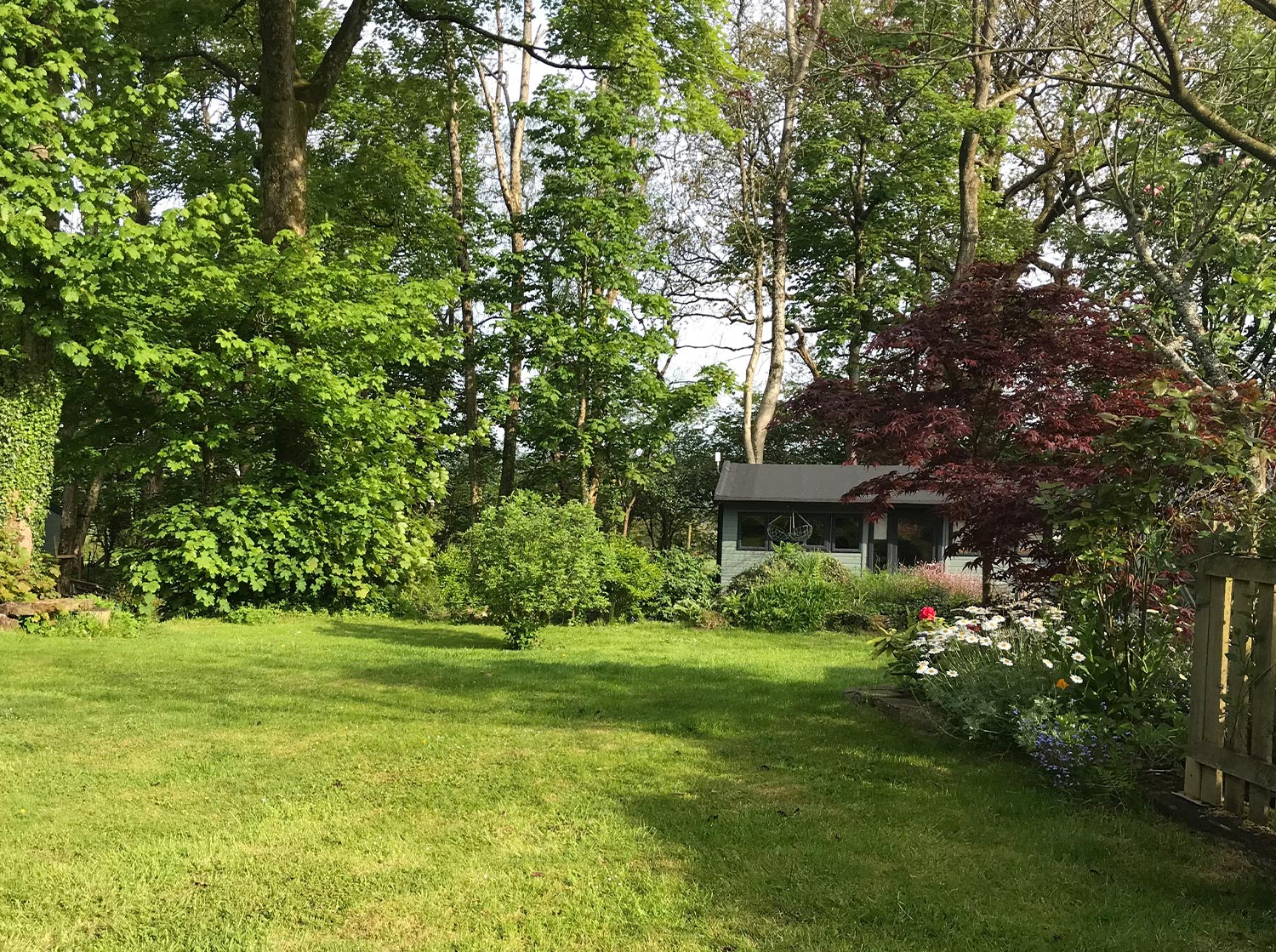 We live in an old Welsh cottage, we don't know how old the cottage is, it could have been built around 1750 but records don't really go back that far that we have found. Our little cottage has a beautiful garden that we have been creating and developing since moving in nearly 9 years ago. We have made a little path down from the cottage and the little top garden, through to where the studio is. The photo below shows the gateway where we head on down for our long daily commute every day :)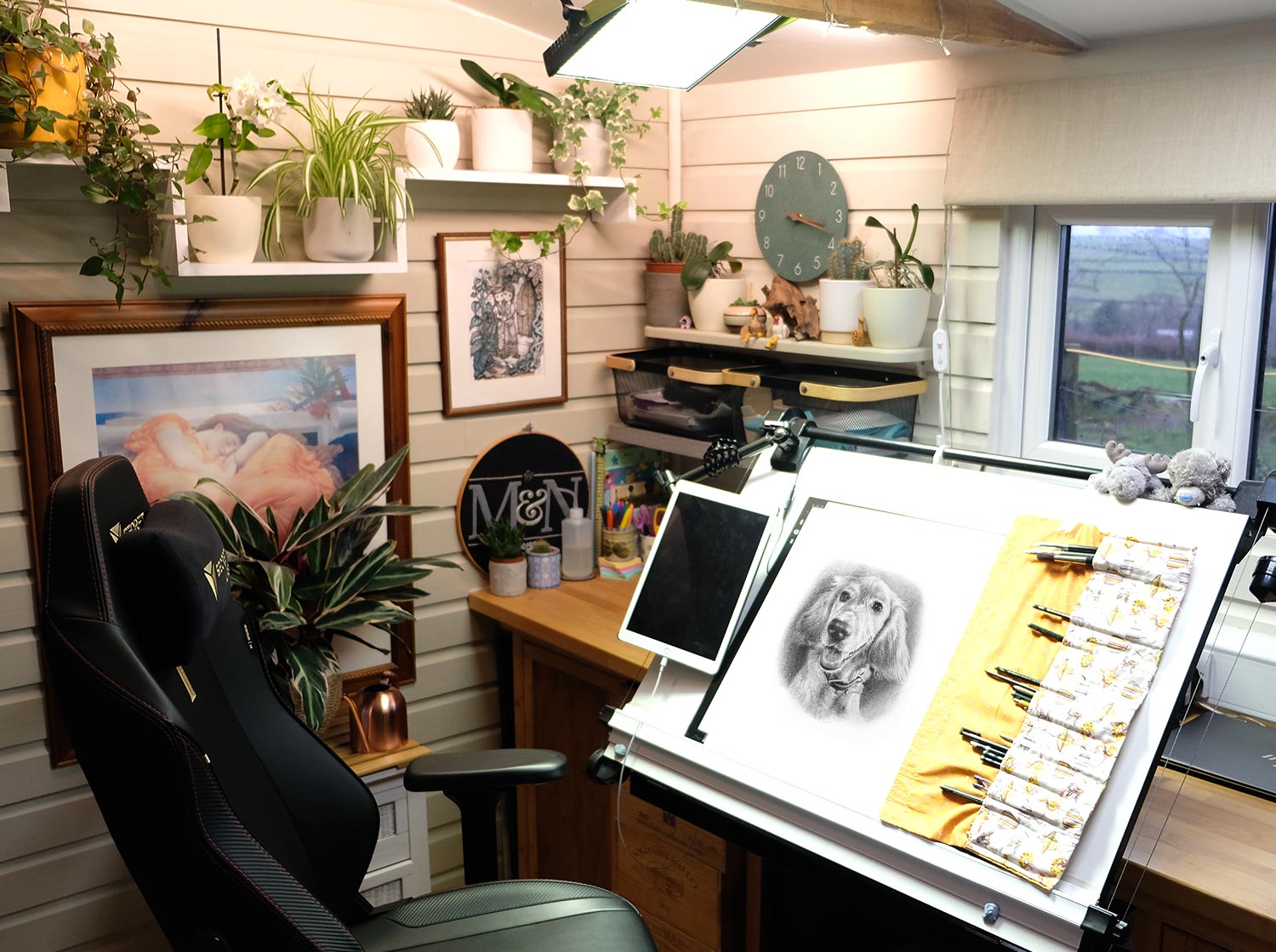 This is my work area and storage units, at the time of photographing this I was busy doing the yearly accounts, there is always lots of admin to do running your own business. I also design, create and maintain our websites from here too.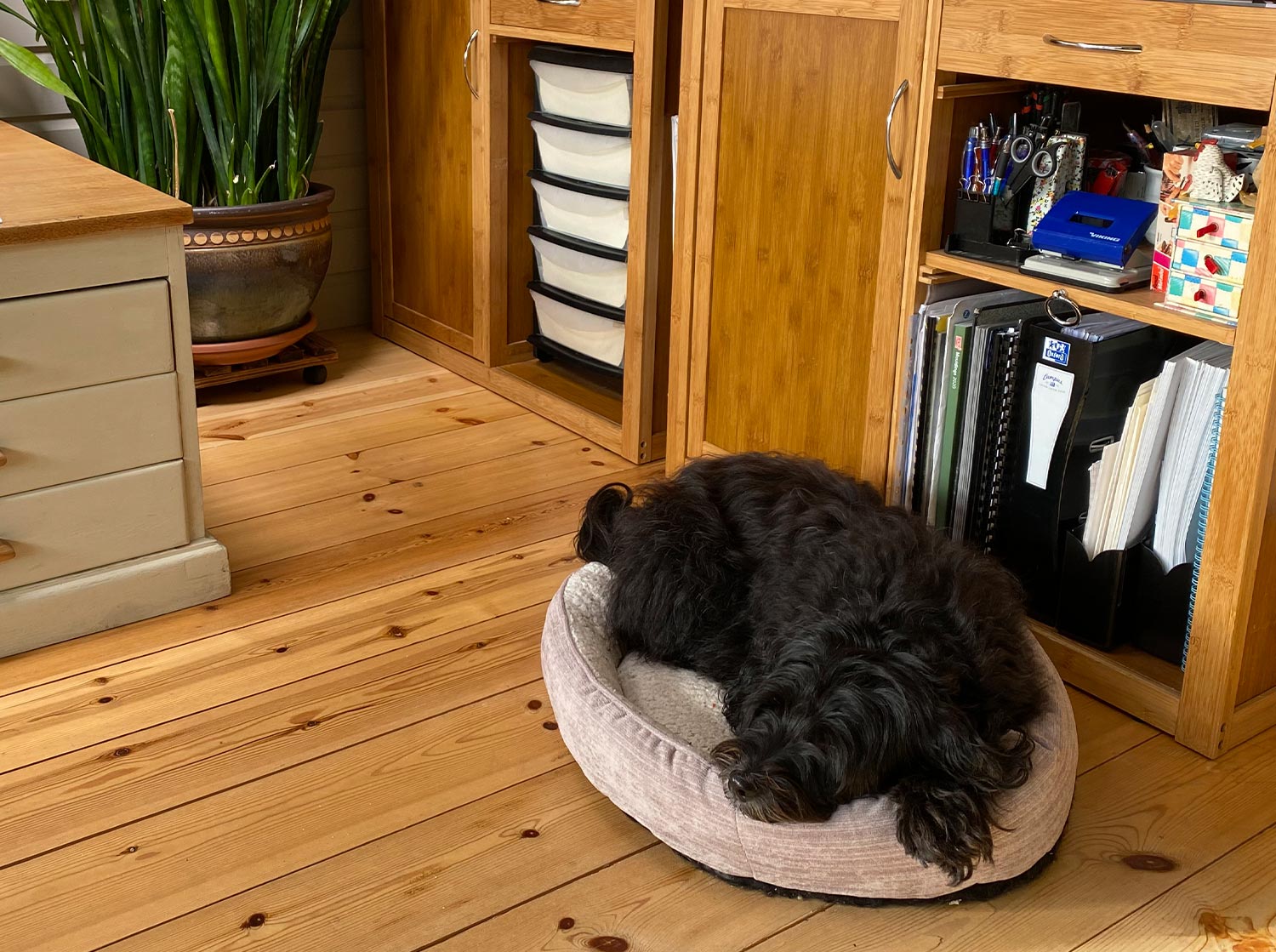 Here I am below working on a cat pencil portrait montage for a client based in Hong Kong. I work from both my iMac screen and printed photos of the artwork. You can just about see the photos of Gilli behind me on the screen.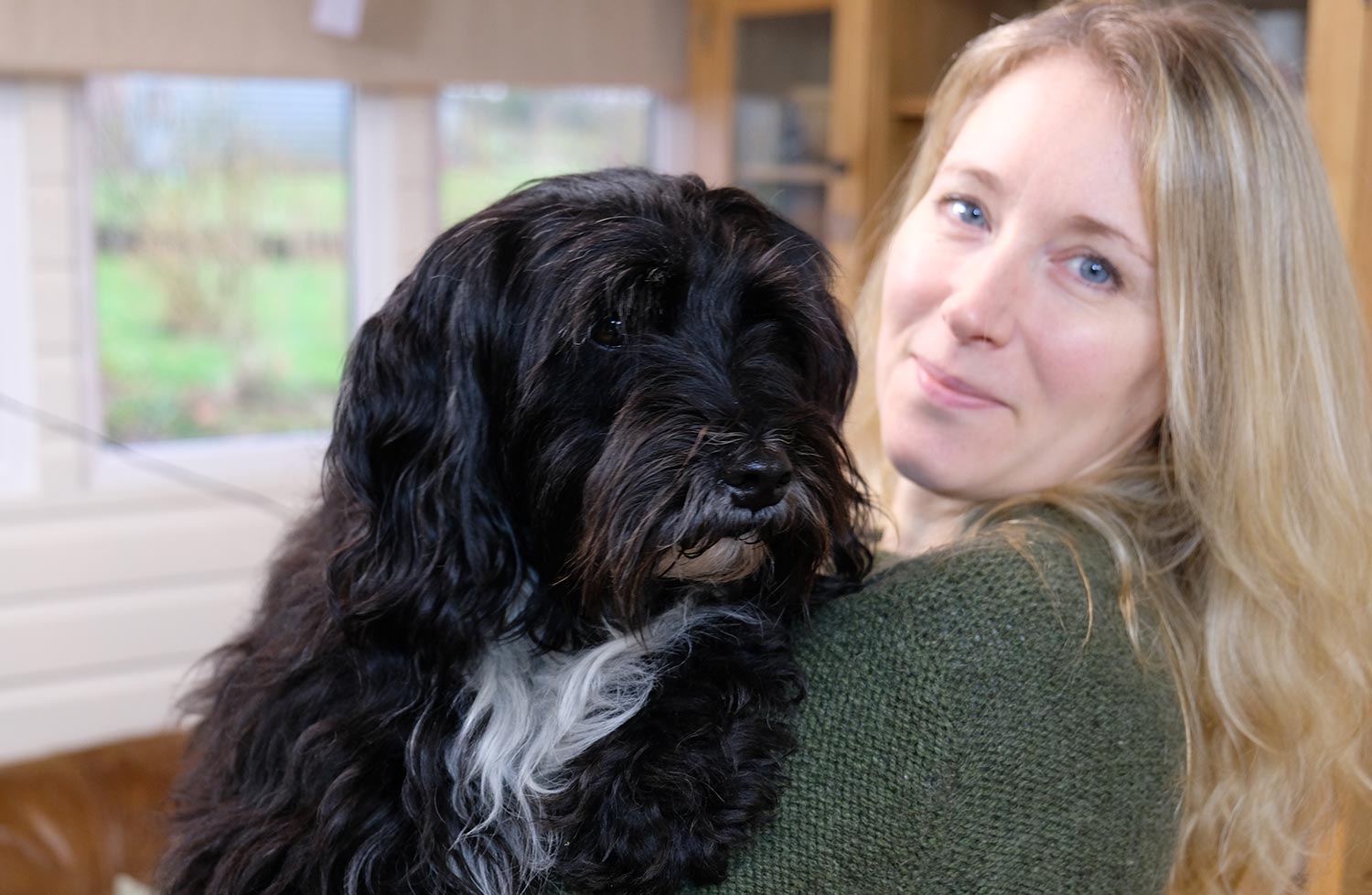 Both Nicholas and myself need professional lighting and we both use LED lighting systems. not cheap by any means, but the best lights we have ever used in our 20 years as professional artists. It is essential to have the correct equipment, whatever the costs.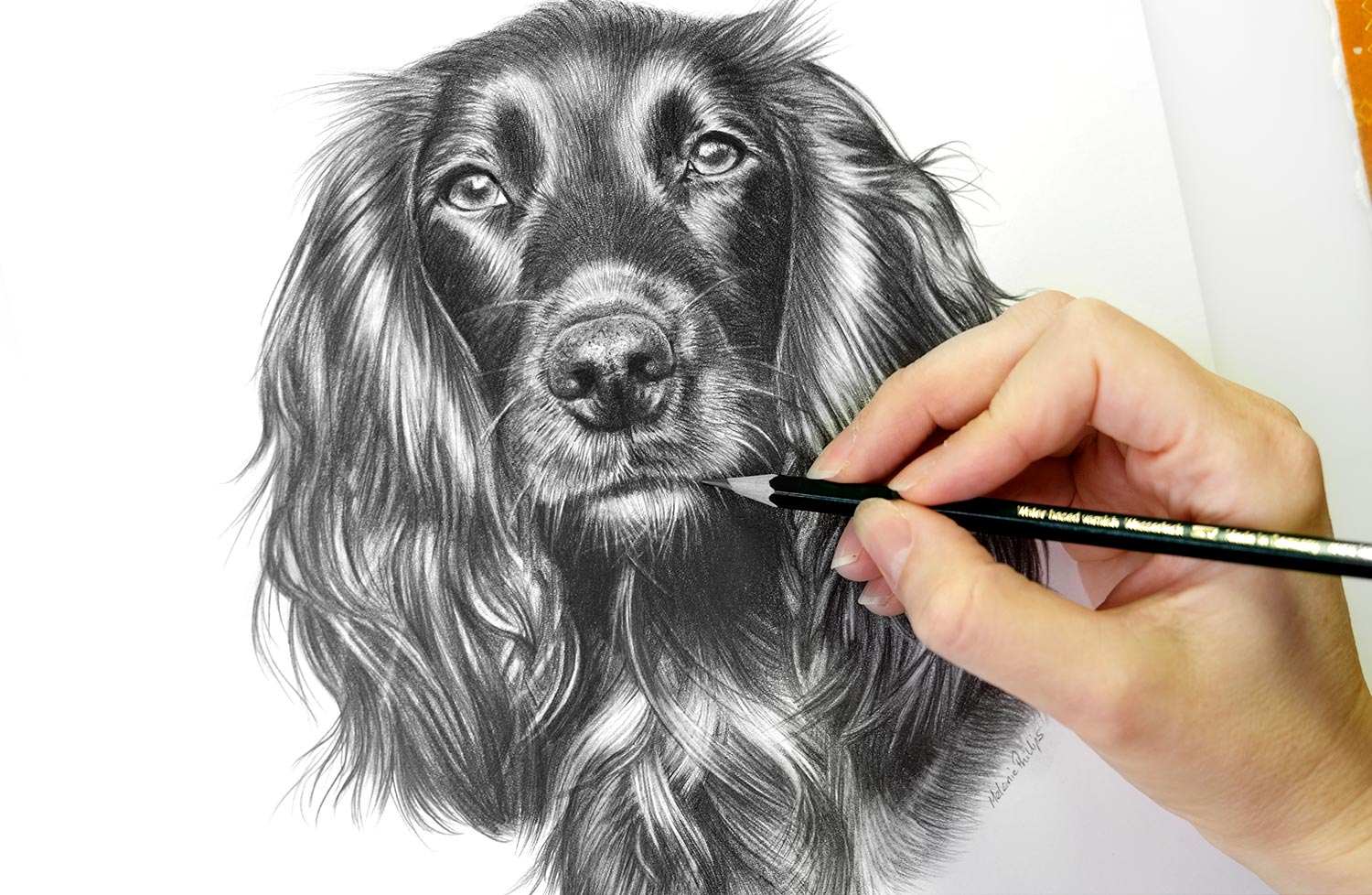 We work in the studio all year round and have a very warm and convenient heating system. It also serves as an air conditioner, not that we use it very often as our summers don't really get that warm. All of the windows open which is fabulous in the summer months. In the winter though we do have to work long hours and Wales is renowned for its rainy days and dark mornings and evenings. So I have installed fairy lights on our beams to give a lovely ambience when working down here when its dark and rainy outside.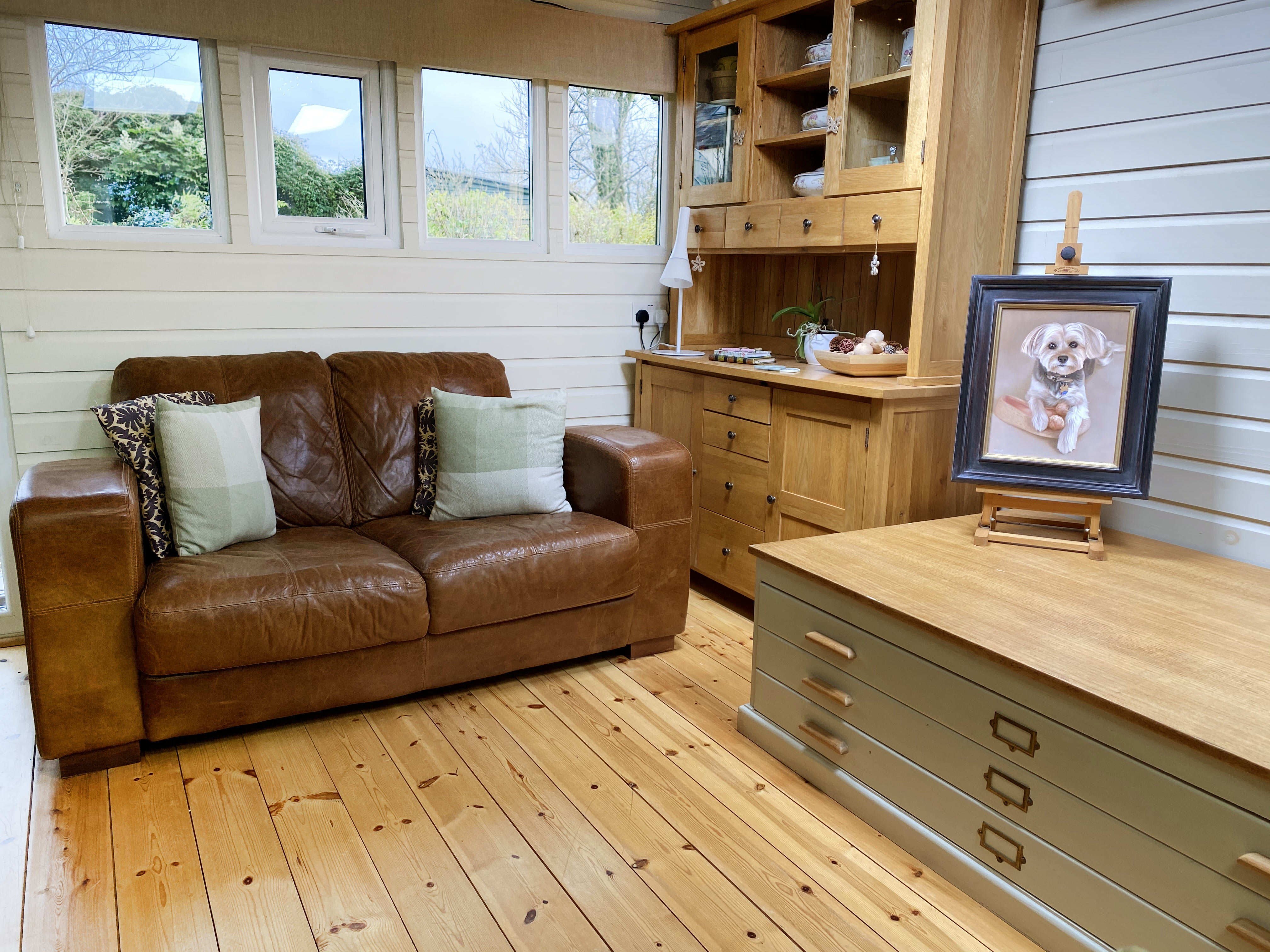 Here you can see my work area with a drawing of a montage drawing of a horse. You can also see my dog Lily. She is a Tibetan Terrier and has a bed under my desk which she sleeps in for the most part. Having said that she has lots of other areas in the studio she likes to commandeer. If I get up from my chair she is in the habit of sitting in the drivers seat as you can see in the photo below!
The photo below shows a photo of one of my portraits and my pencils. I have a long standing history with the papers I use, having visited Florence Italy as a student in 1993. I was lucky enough to be able to try out many amazing papers and peruse lots of lovely artworks in Florence which was an artists delight. I bought back with me a selection of papers to experiment with and try. My favourite papers were the Italian Fabriano range which are beautiful to draw on.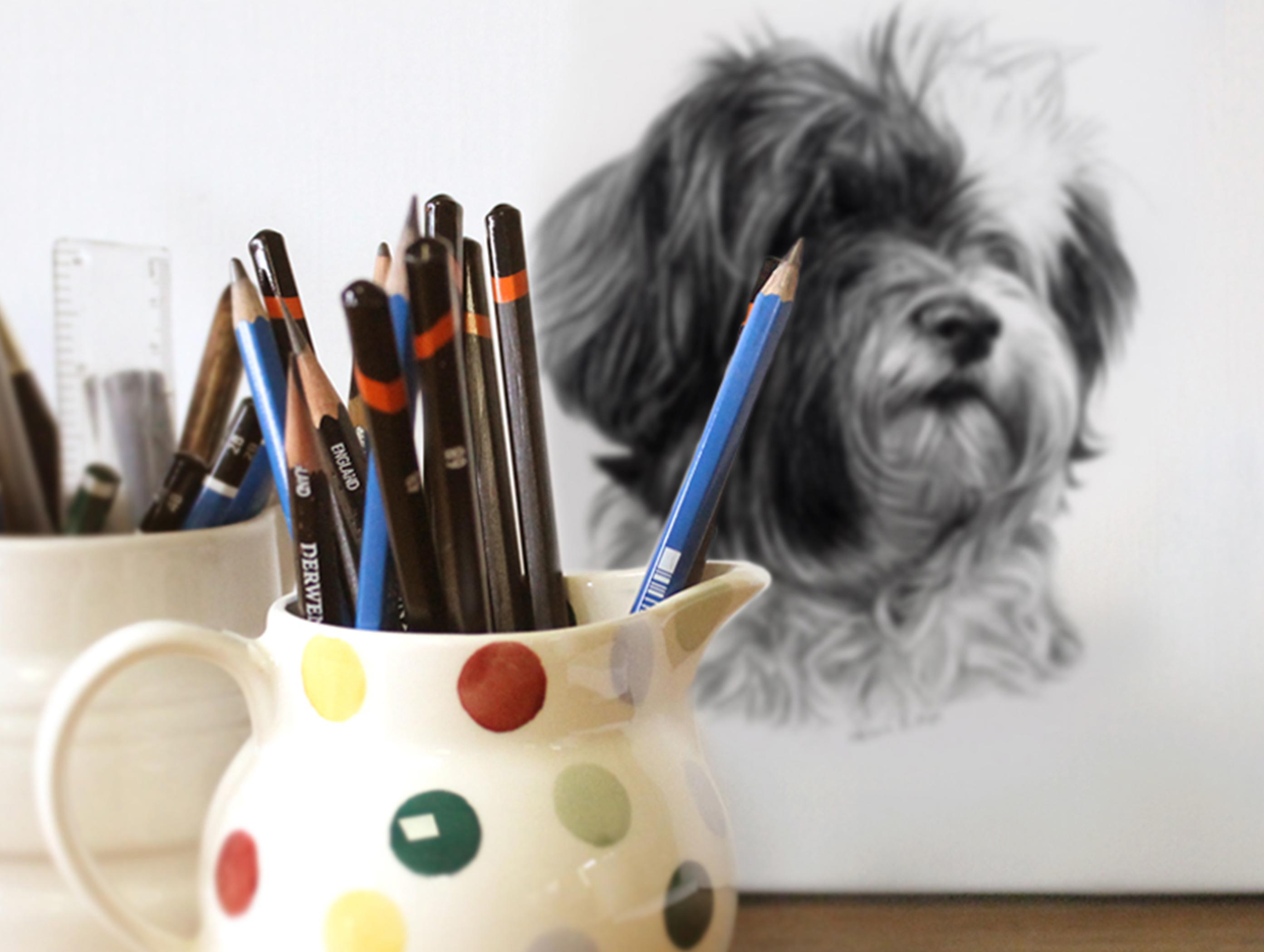 There are two lovely art shops here in the UK that keep me stocked up with supplies all year round which is very handy...although I wouldn't mind visiting Italy every time I needed to buy art materials! There are quite a few different types of Fabriano paper and my favourite is an off white, mid weight, hot pressed variant which has a deckled edge. You can see a photo fo me cutting the paper and a close up below.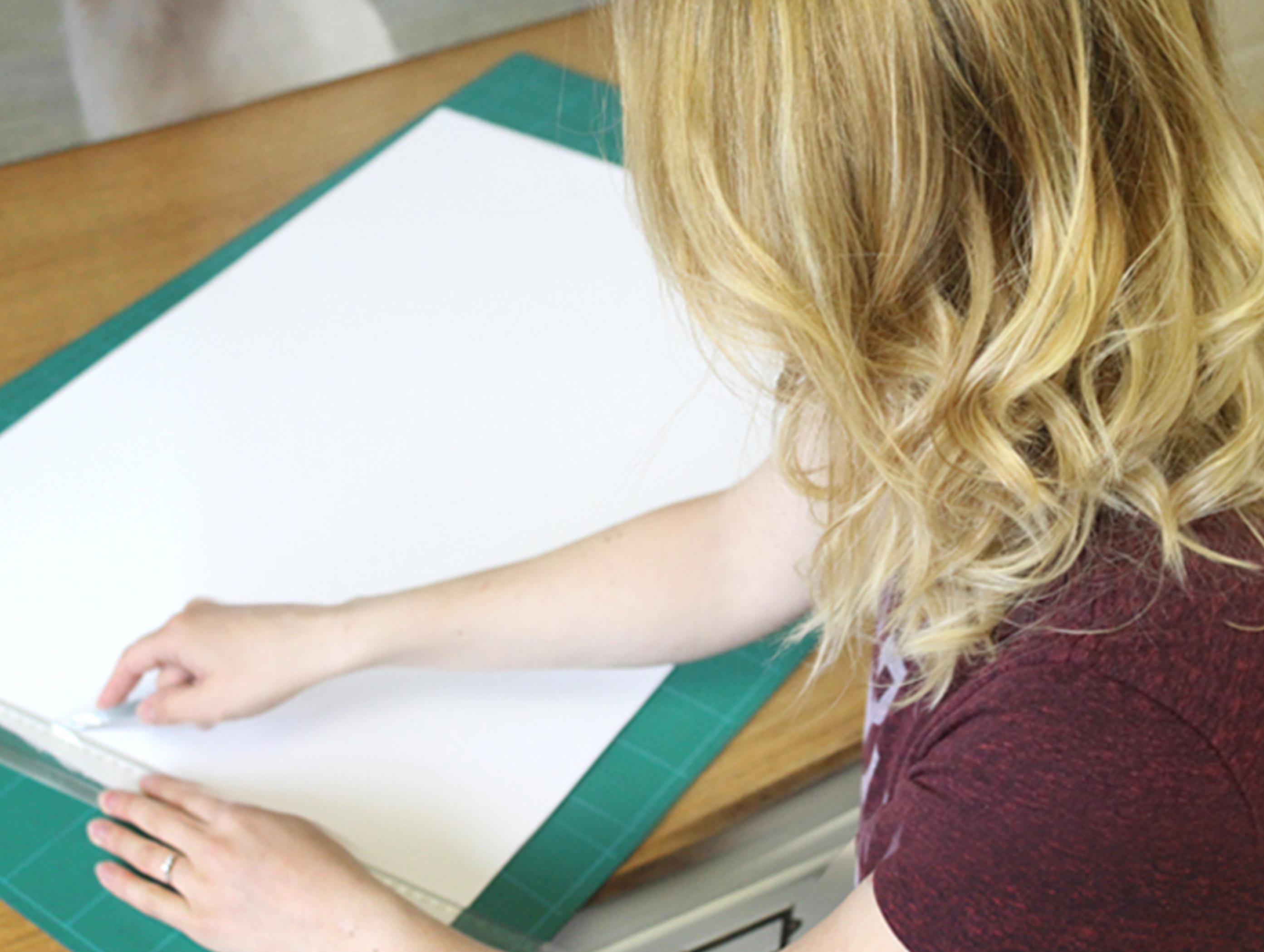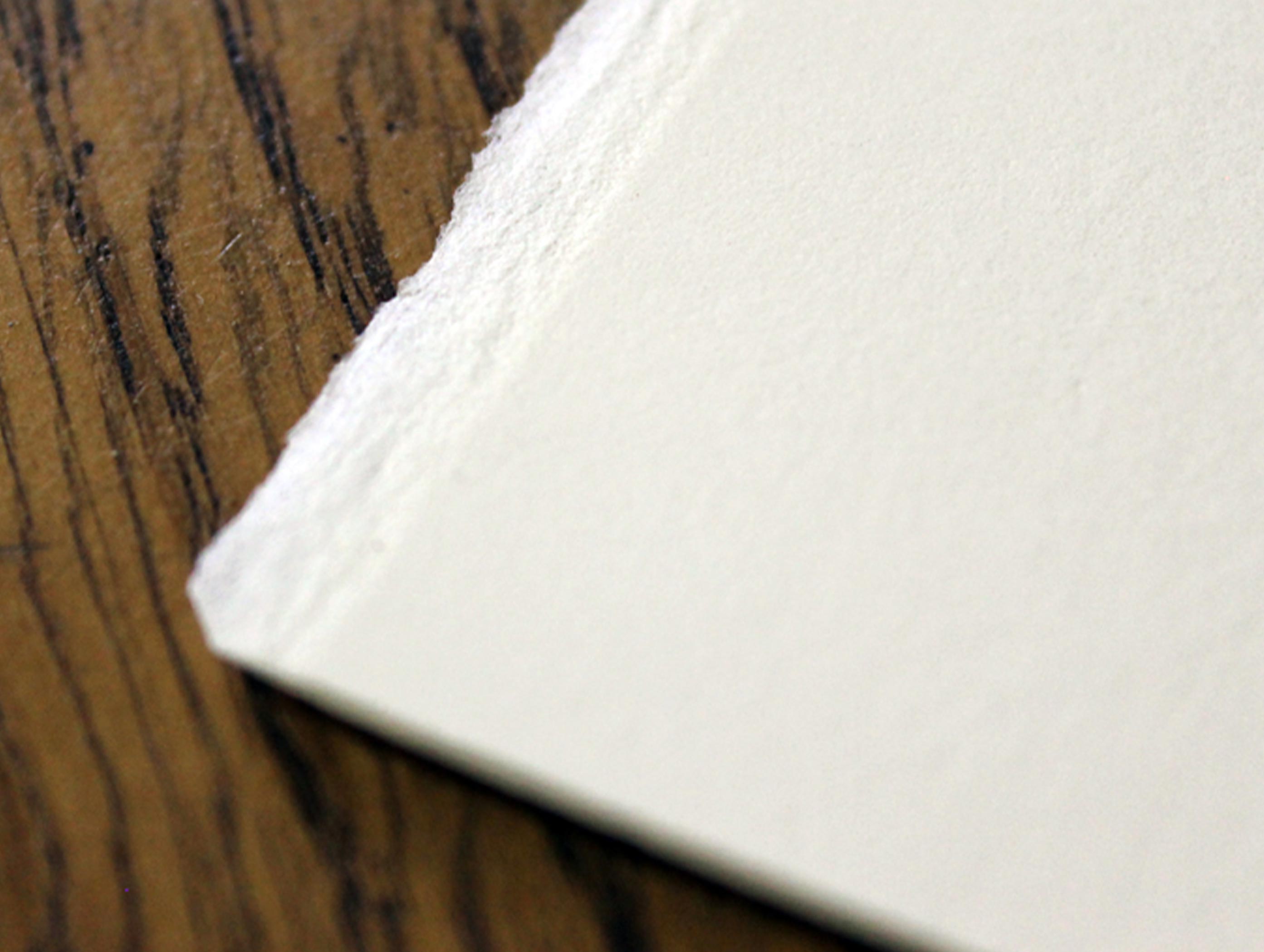 I couple this with a traditional quintessentially English brand of pencils by Derwent, the pencil factory is located in the north of the UK in a beautiful part of the country. I hope you have enjoyed viewing my studio and if you would like to contact me please don't hesitate to at any time!