Pencil Portraits Photography Tips
I thought it would be a good idea to explain some photography tips and hints using a few of my previous commissions as examples. It will hopefully cover the main points well if you are taking / choosing photos for a portrait. Taking photos using a good camera, having some high value treats and a helping hand from a friend can make all the difference. Read below about taking photos of dogs, horses and cats. Sadly many of my clients don't have the luxury of taking photos of their pets if they have passed away, however this page of information will give you a general idea of the kind of photos I need. If you are in any doubt, email me everything you have and I will be happy to go through them with you.
Good quality Photos are Key!
The photos you send of your pet really are key to the entire process. I can't convey enough how important they are to enable me to draw a detailed and realistic lifelike portrait like the ones you see here on my website. The photo below of Beano was taken outside in daylight. It was taken using a mobile phone and was a perfect snap for a lovely drawing. This is the kind of photo you are aiming for.
Mobile vs Digital Camera Advice
Mobile phones can take excellent photos as long as you adhere to a few rules. Mobile phone lenses aren't as good as a digital camera lenses so you need to make sure you take photos outside in daylight, get close to your subject and be on their level. The photo below was actually taken with a digital camera, however something very similar can be achieved with a mobile phone. The better quality the photo the better quality drawing I will be able to produce. I will be able to see much more detail within the photo to be able to draw from.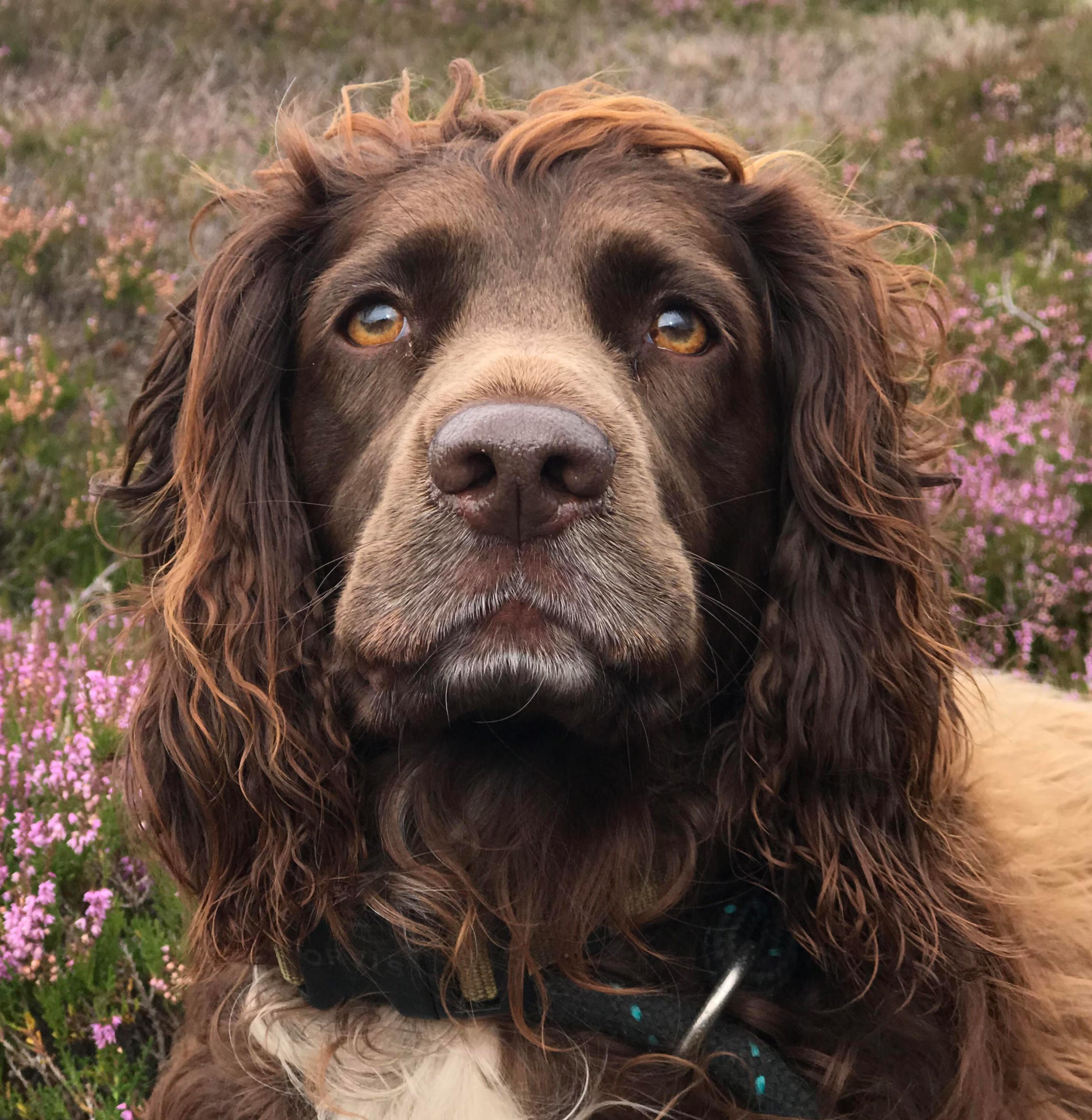 Getting the Perfect Pose
When you are taking photos try not to look down on your dog. If you have a small to medium size dog you could place them on a set of stairs like Memphis is standing on below, or perhaps a picnic table where someone can stand with your pet in the garden while you photograph them. This will produce a much better portrait as we are looking at the dogs from the front or perhaps slightly side on. It allows me to create a beautiful portrait where they are looking right at you, or perhaps over your shoulder and into the distance, which can then include their neck and chest too.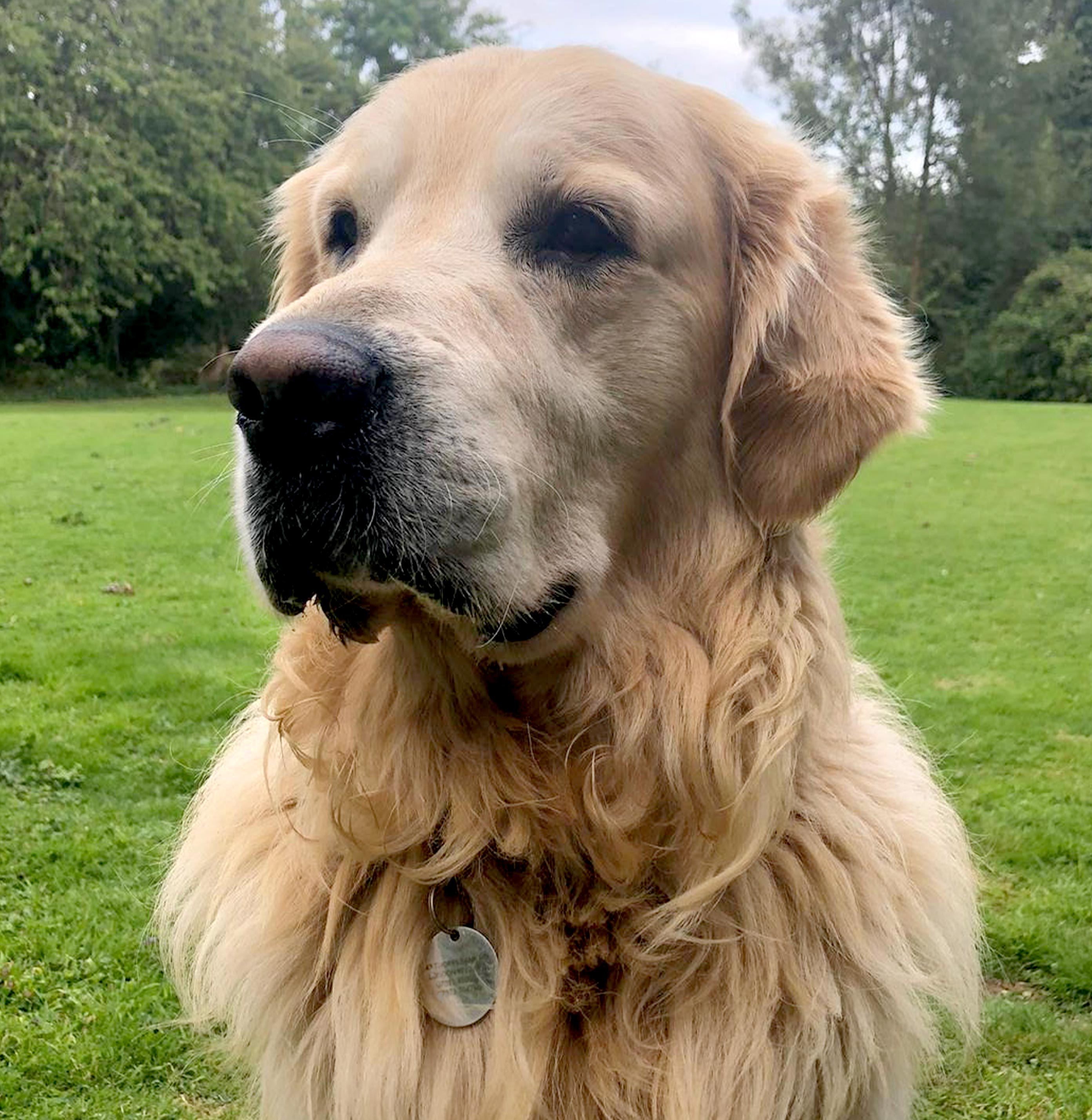 Getting up close!
The photo of Rusty was taken in their front yard in full sun which was absolutely perfect. You can see that the client walked towards Rusty, crouched down and filled the frame with his head and chest. This allows there to be a lot of information within the photo to draw from. This is much preferred to the photo in the centre which was also for Rusty however it was taken much further out so it will have much less detail then the close in one to work from. So try to fill the frame (without pinching and zooming) to really get a great photo.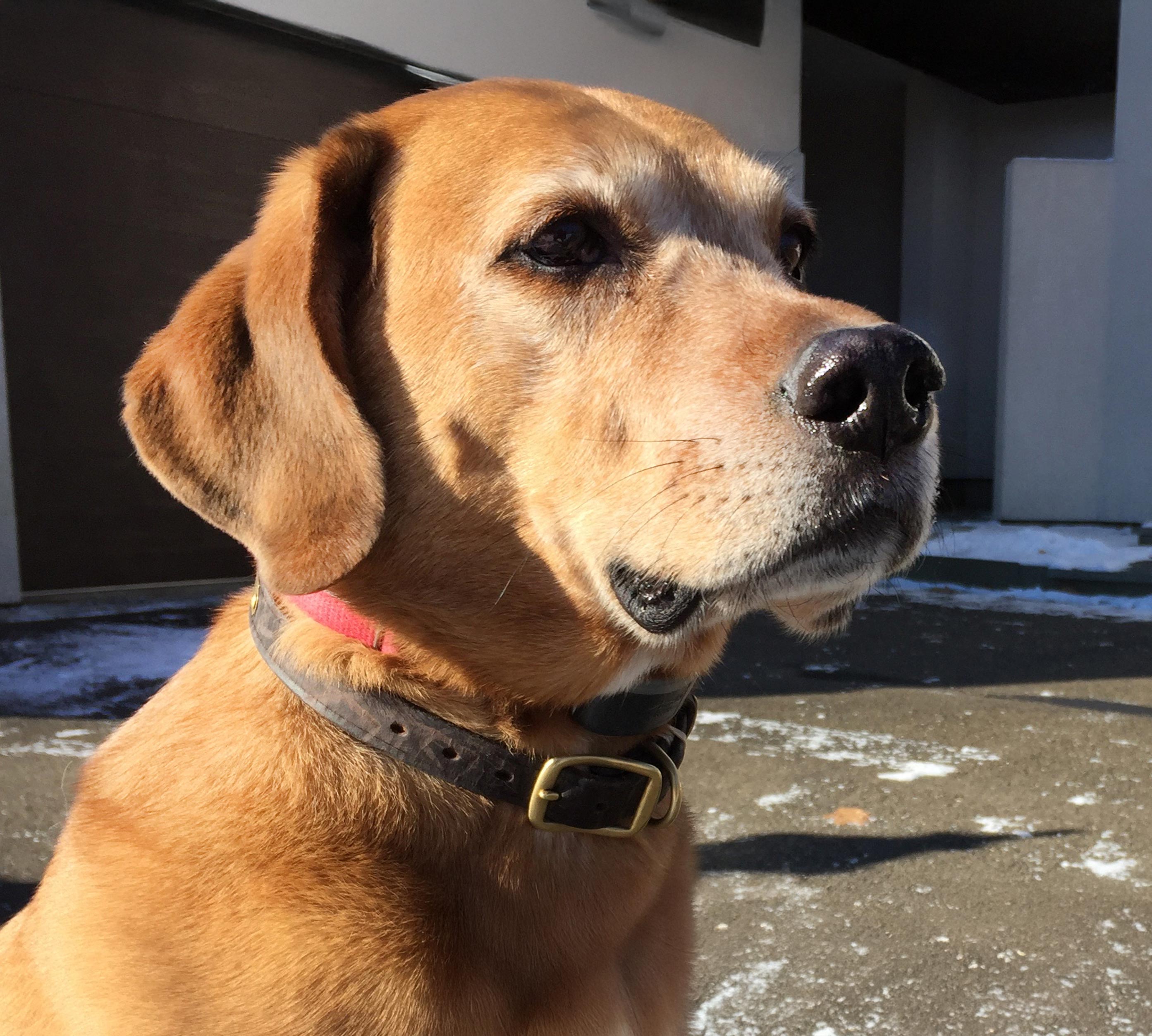 The difference between indoors & out!
The photos below give a good example of the difference between taking photos of your dog inside and outside. My client Nicki emailed photos of her dog, however they weren't sadly not good enough for me to work from. As you can see the photo below is very blurry and grainy. However taking photos in the garden, in the sunshine produced a perfect photo to work from.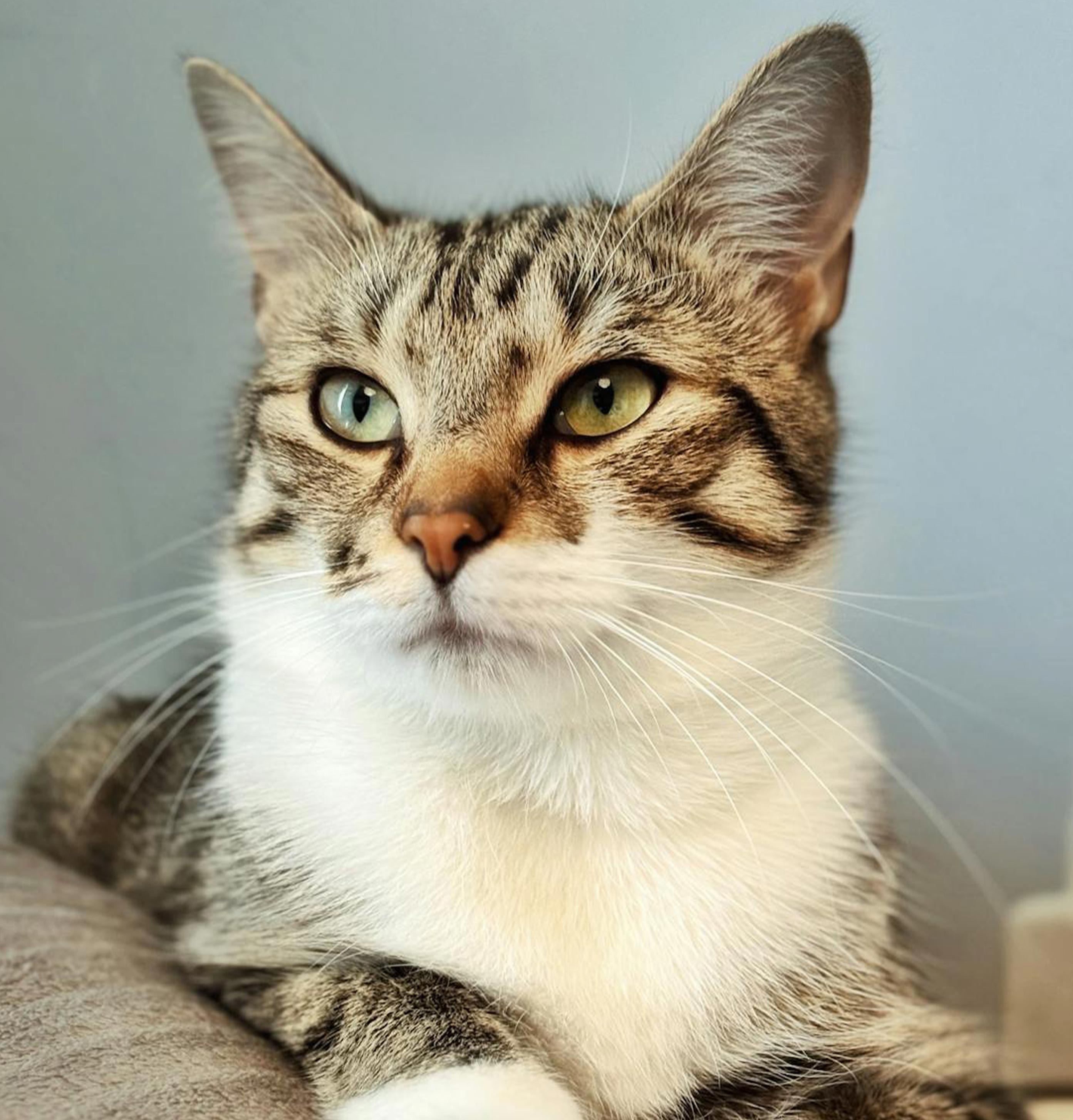 Take lots of photos for Alert Ears and Eyes!
The photos below were a from a photoshoot at our studio and I took 75 photos of Nell on my digital camera. We had one true winner out of them so you can see how important it is to just keep snapping away. You don't have to pay for the photos, you can just keep clicking the button to catch your pets to gain the perfect photo. You can delete as many as you wish to get space back if this is a concern. This way you will be able to catch your pet in the most alert pose - or catch them showing their true character which will then come through in the portraits. The photos below show Nell with alert ears and shiny alert eyes on the left, opposed to ears back and sleepy eyes on the right.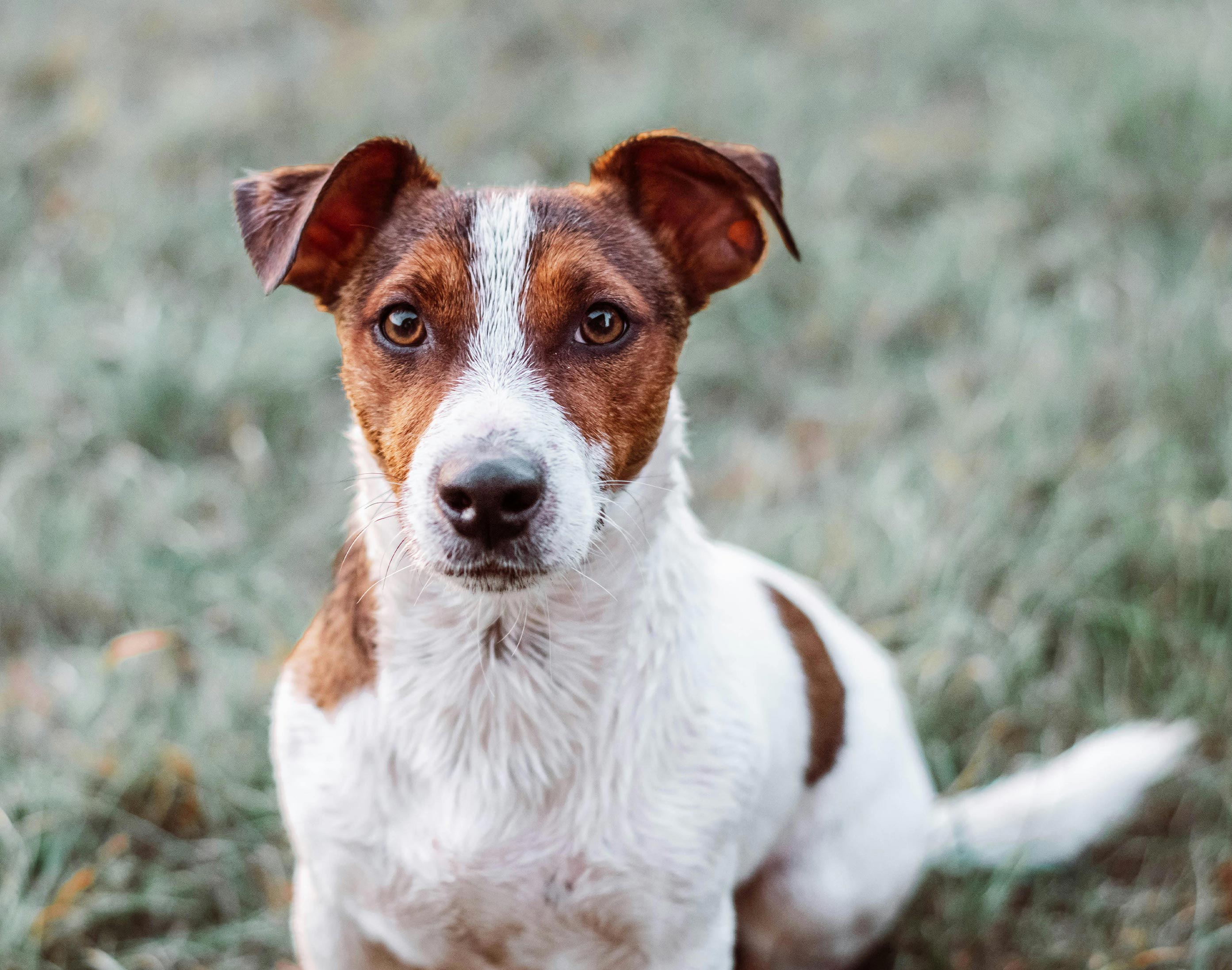 Reins and Tack
If you are looking to have a horse pencil portrait, it is important to make the decision early on if you would prefer to see your horse in the portrait with reins and tack - or without, in a more natural pose. The photos below are of Siyouni and Flash and both photos are very different. The choice and preference is always up to the client in how they wish to see their horse in the drawing. It is essential though if you would like to have the portrait drawn without tack, take photos without tack. If you take the photo below left for example, you can imagine trying to omit the tack when drawing. It would mean 'imagining what is underneath them' and in effect making these areas up. Its possible however I would rather avoid it if I can. This also applies to rugs, if you have a full winter rug on the horse, it can be very difficult to draw your horse without it.
Ideally the photos need to be taken outside in a field or in a stabling yard. I have drawn a number of horses looking over their stable door and this is absolutely fine, however photos taken inside a stable can be very dark. Using camera flash can give a very harsh look to the horse and so it isn't ideal. It is so important to utilise natural lighting. Another consideration is whether the client would like their horse portrayed in winter or a summer coat. It is very difficult to portray a winter coat as a summer coat.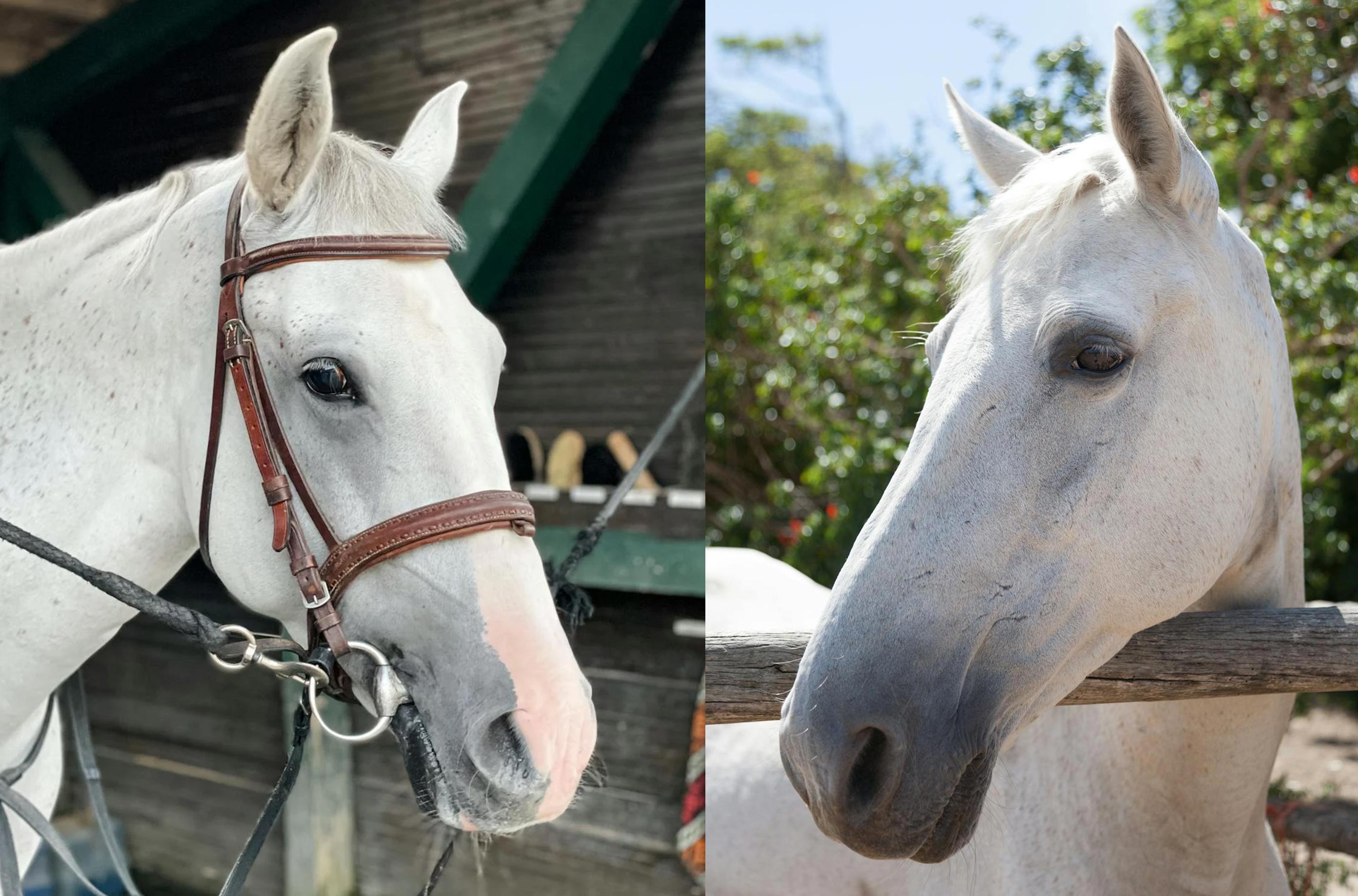 Email for guidance
If you need any help or guidance with your photography, please don't hesitate to email or call at any time. I will be more than happy to help.