Our Cottage Garden
I love being out in the garden, particularly in the spring and summer months. We live in West Wales so the autumn and winters here can be very rainy. Actually, summers can be pretty rainy too so I try to spend as much time outside on sunny days as I can. The plus side to having a lot of rain is that our garden is always rich and green. If you travel 300 miles east of here, the weather is very different. They have little rain, hose pipe bans and cracked soil. It's surprising such a short distance can have such a big effect on the weather.
We have a number of distinct areas in our garden which we have developed over the 10 years of living here. When we moved here, the garden was just a 70 foot long rectangle. The photo below shows the top part of the garden which was once a long lawn going down to the shed. However we purchased an area of unused land from our neighbour which runs around to the right of the photo below. This gave us much more scope for garden design and development. We wanted to convert the top area of garden into a clean gravelled area for entertaining, and have a picket fence so that our dog Lily could be kept from venturing down the bottom of the garden when she was a small puppy. It enabled me to grow lots of trailing plants and really make it a cosy area for BBQ's and having friends over. There is a little wildlife pond in the center, perhaps you can see the iris leaves growing up. We have newts and frogs in there all year around.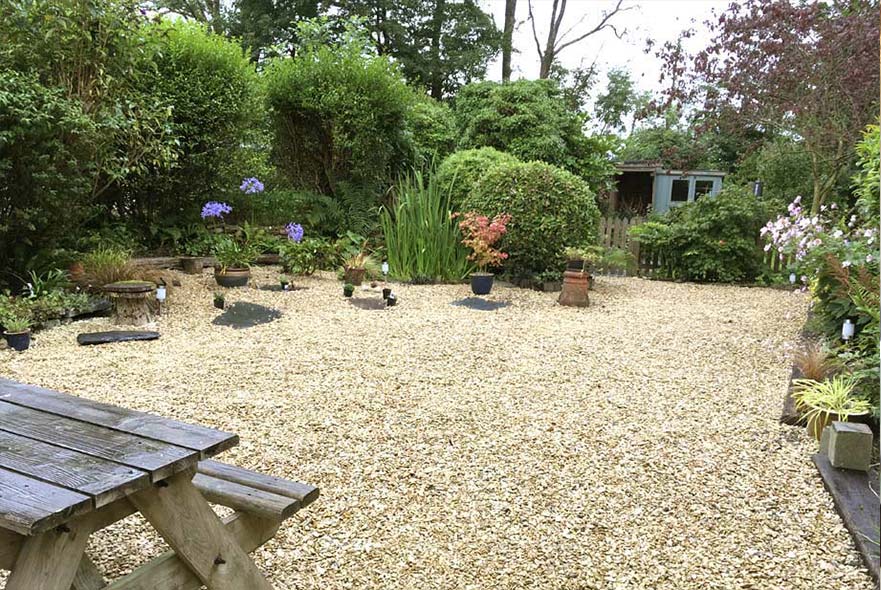 As you walk to the picket fence you can then see the gate that takes you down to the middle lawns. We planted an apple tree, a cherry tree along with a Japanese acer to help divide the garden in two. Its difficult to see in the photo, however when its dark we have solar lights and fairy lights in the cherry tree, flowing up to the cottage and down to the studio. This lights our way on dark evenings as go to and from work.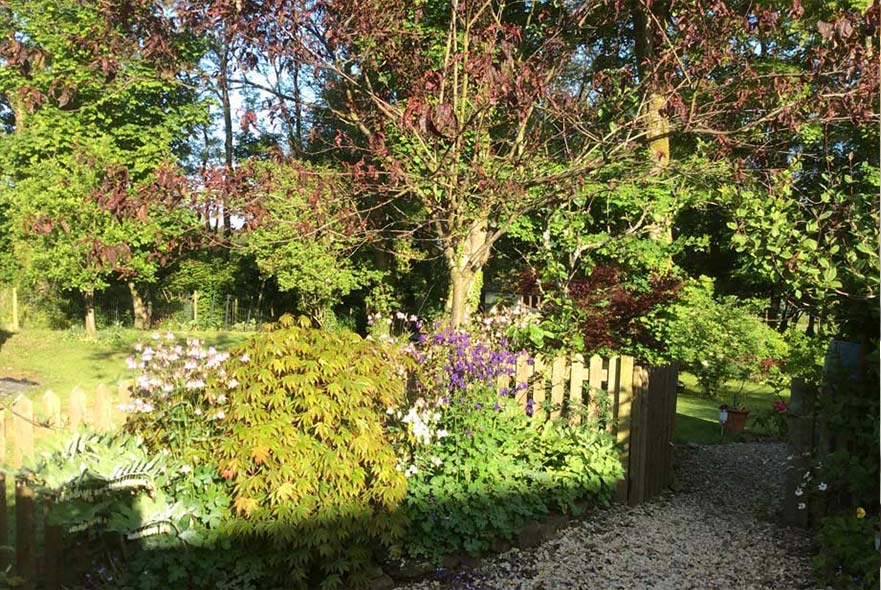 The middle lawns can be seen in the photo below. This area has changed beyond all recognition. It was very overgrown with a whole pile of roofing slates and rotting logs along with brambles, stinging nettles and an old stumpy tree that needed to be taken down. We employed some tree surgeons to make the trees safe and remove any rotten branches. They took down the stumpy tree and used a stump grinder to grind the stump and roots flat. Nicholas then tiered the garden into two sections using old railway sleepers. It's difficult to see from the photo below, however the lawn steps down just prior to the large Sycamore tree.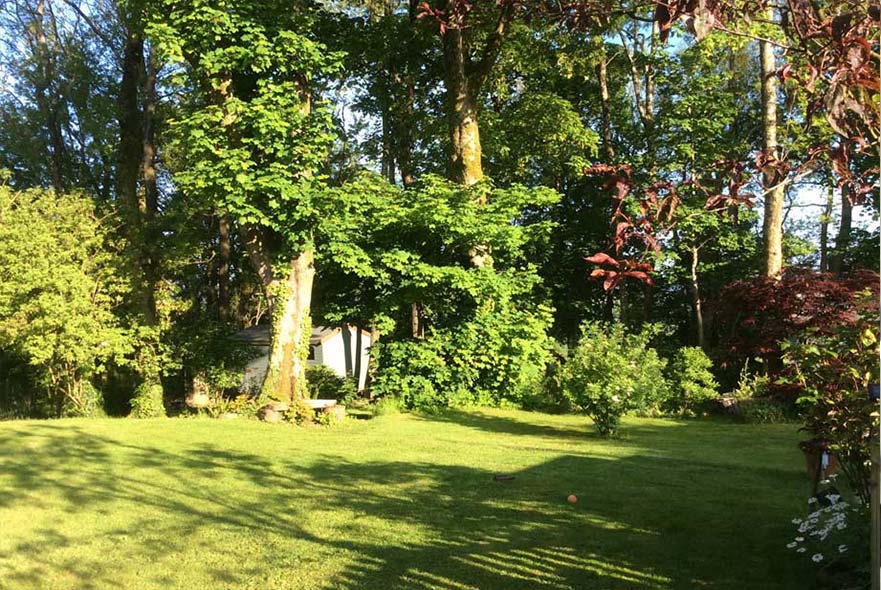 You might be able to spot the end of our studio in the photo below on the right hand side. Our tool shed is on the left. The chicken shed is just beyond that. We have worked really hard in our garden to get it where it is today. Exhausting and physical work...but all worth while.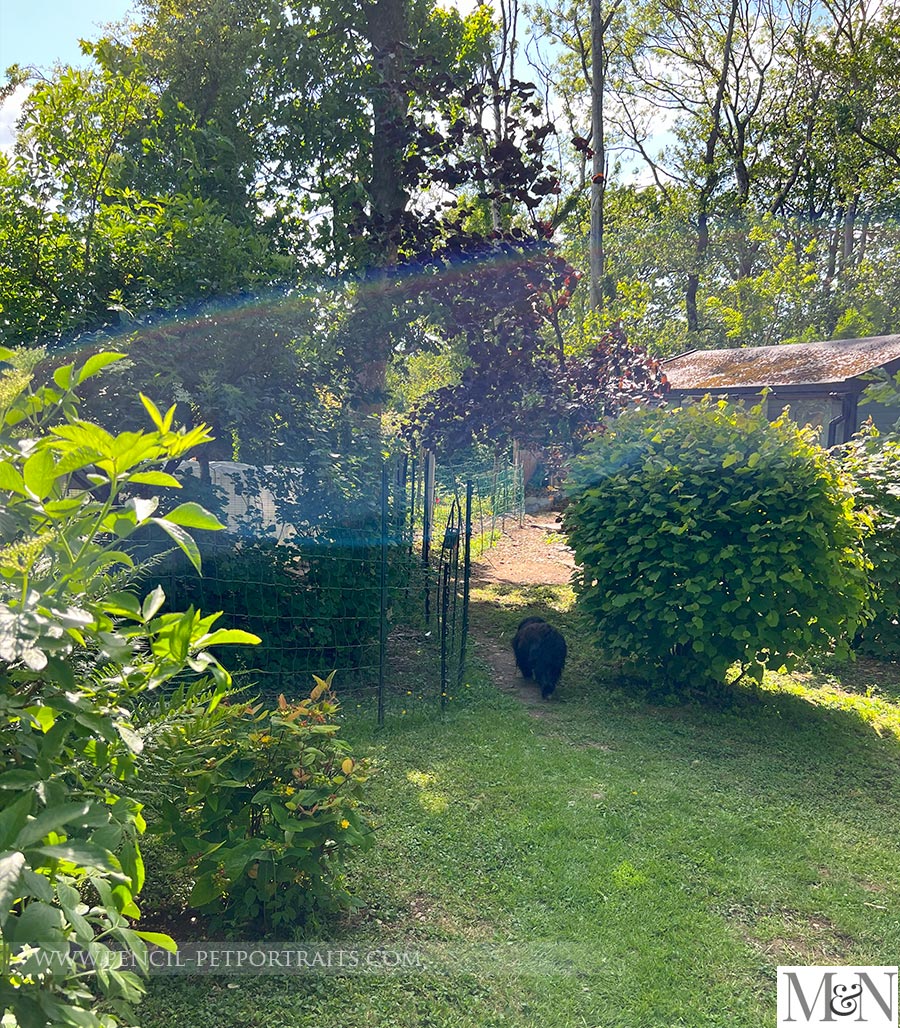 We are gradually trying to get the grass to grown in the woodland which you can see below. We mow it each year making sure we mow around the primroses as there is a lot of Ground Elder. If we don't mow, the ground elder takes over and it is very virulent. We have planted plenty of grass seed over the years and it's all gradually taking shape. We don't want it to be formal in any way, but a nice grassy woodland area with wild flowers would work really well.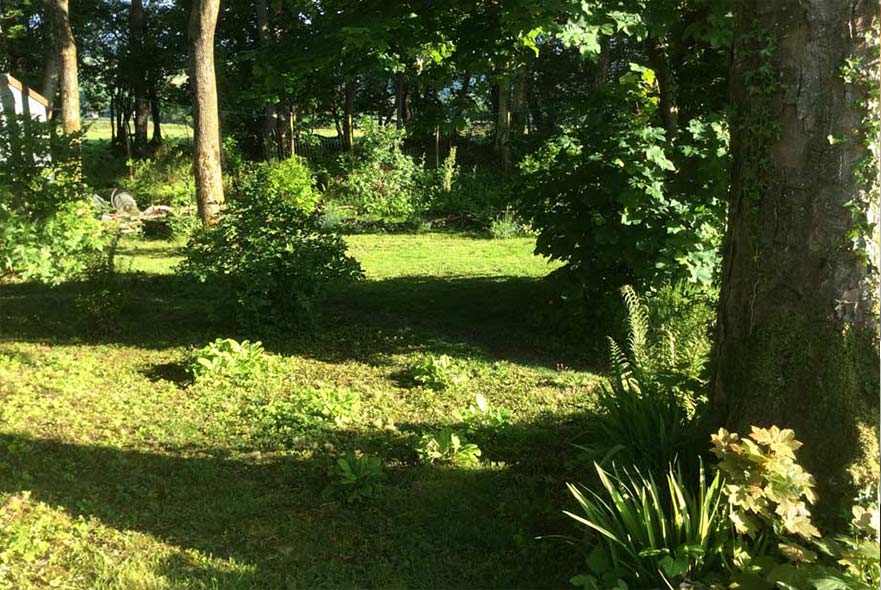 We have plenty of places for wildlife to live and hide and there are plenty of frogs and toads in the garden. This photo below is of a big toad I found whilst gardening.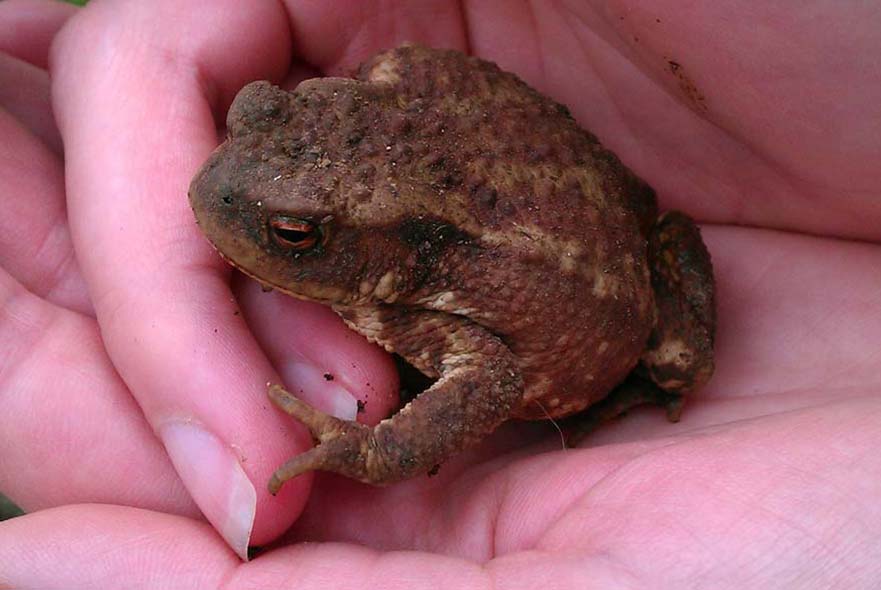 The following photos are of some of the flowers I have grown in the garden over the years. One of my favourite plants is 'Dicentra - Bleeding Hearts' and I have both the pink and white varieties. If I could recommend any plant to grow in your garden, it would be this one. It comes back year after year and is very hardy.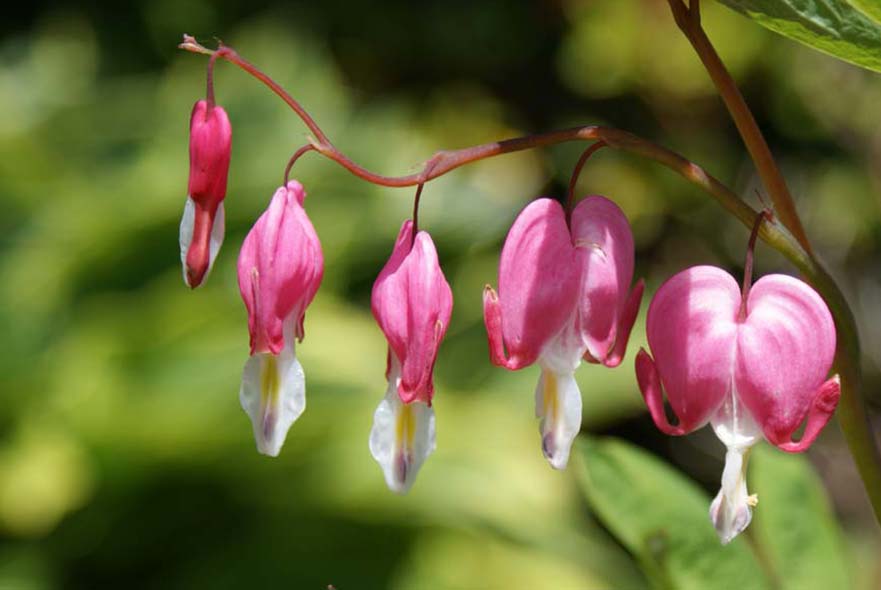 This is a Welsh Orange Poppy and I just love the colours of these. Plant them along with the Yellow Orange Poppy variety and they will flower for many months over the summer.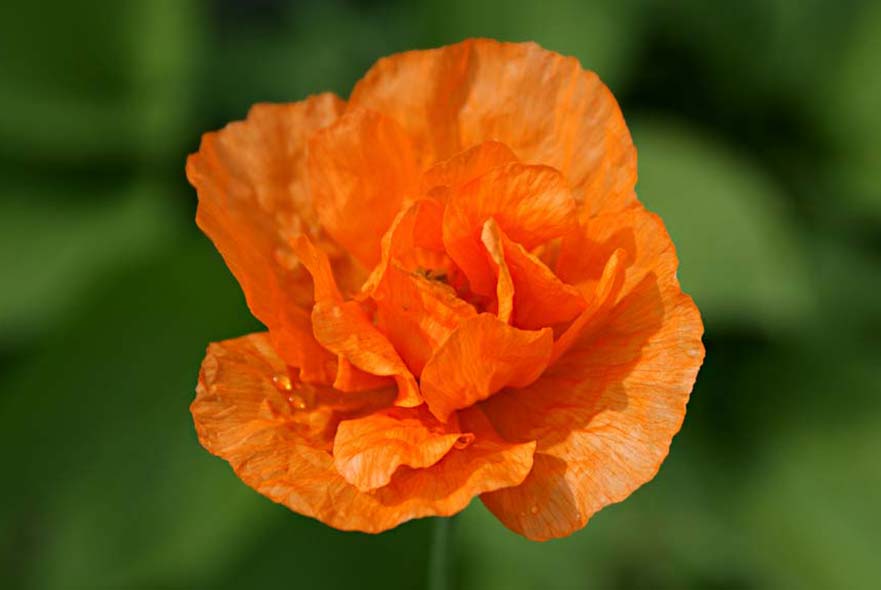 We have a large amount of Montbretia in the front garden and this one is called Crocosima Lucifer. Another very hardy plant that I would recommend that comes back year after year and multiplies really well.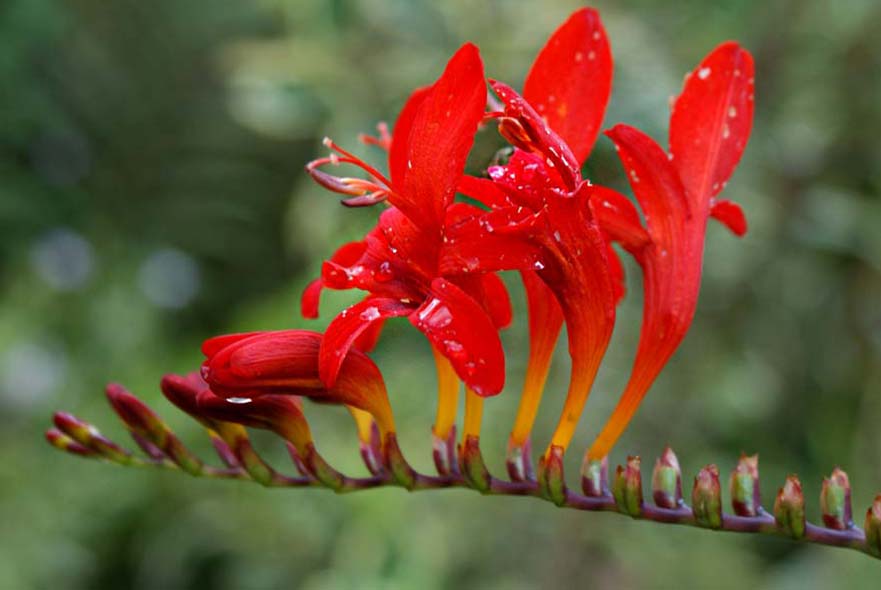 We have a couple of varieties of Iris in the pond, both purple / blue one and a yellow variety. They are stunning in the late summer months.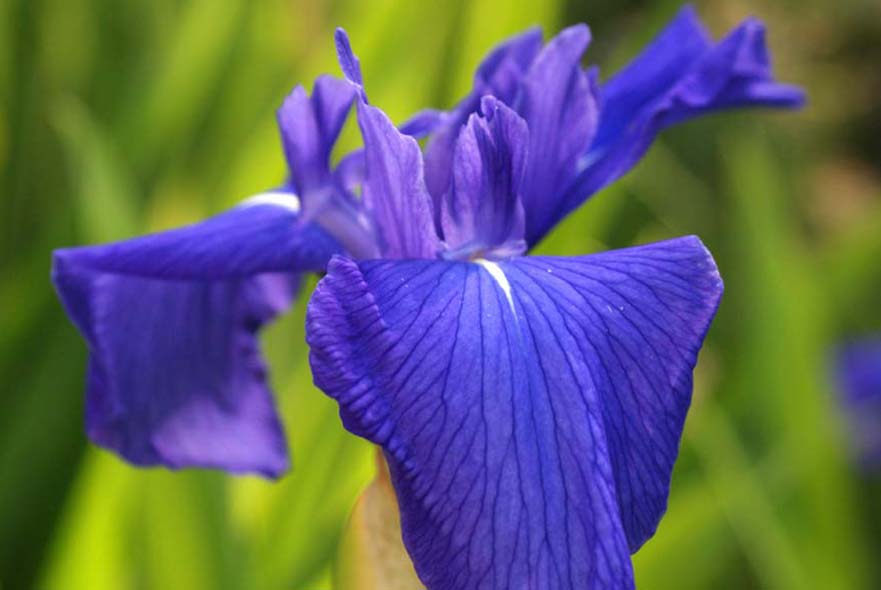 Clematis is one of our favourite plants as it trails, grows fast and some varieties smell gorgeous! They are also pretty hardy, but do like the sun.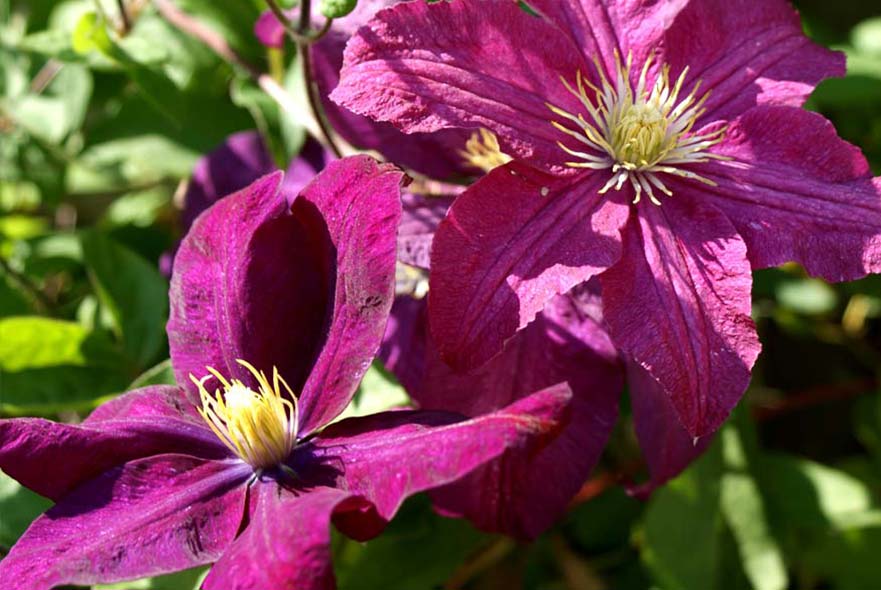 I hope that you have enjoyed looking at my garden photos. I hope to be adding more next summer in 2018 so do check back. This year has been taken up with renovations of our cottage and we had builders here on and off for 6 months so they kind of took over our lives, so a lot less gardening happened this year. If you would like to take a look at how our renovations worked out, pop over to my welsh cottage page to find out more.