Dog Pencil Portrait
Welcome to my Labrador and collie pencil portrait of Ziggy, Winston and Alfie! The drawing below was commissioned by a client who wanted to give the drawing as a special present to her husband. Read more about the commission below along with seeing photos of the drawing framed.
The Dog Portrait in Pencil
I took a few photos before framing the portrait to show it a little more naturally with my pencils to help show scale. As you can see it was a fairly large drawing to fit the three dogs in comfortably, 18 x 14 size was perfect for them.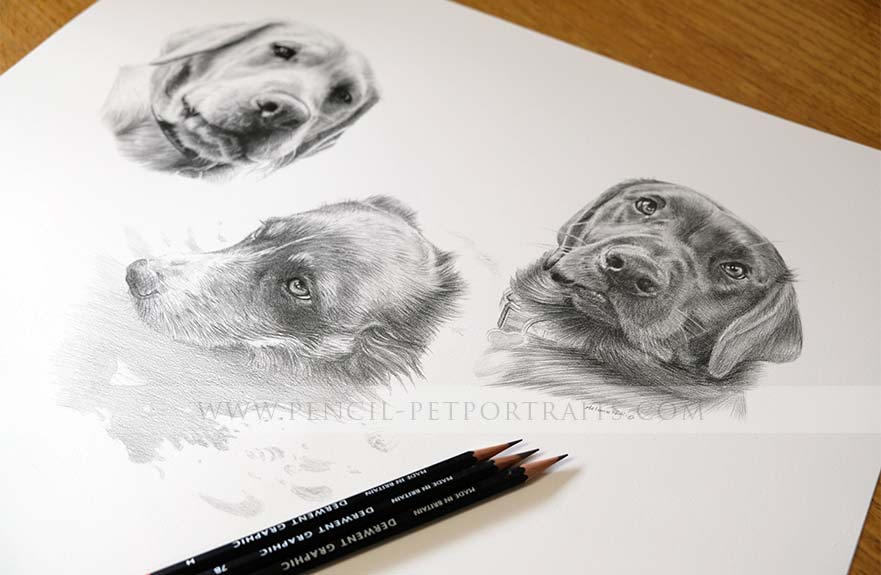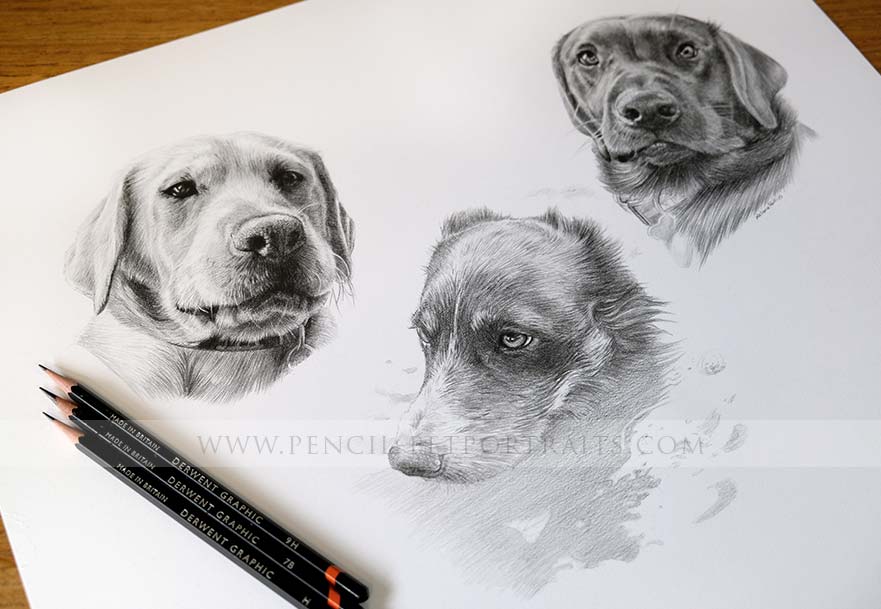 About the Dog Pencil Portrait Commission of Ziggy, Winston & Alfie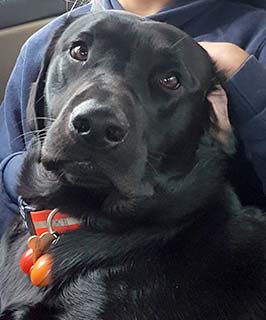 Katie Rampton called my to discuss the possibility of commissioning a portrait of her three dogs Ziggy, Winston and Alfie as a present for her husbands birthday. Katie wasn't able to arrange the portrait in time for Matthews birthday so I created a Gift Voucher pack for her to give him on his birthday.
Matthew contacted me a few days later to send his favourite photos of their dogs. I designed the portrait which Matthew as pleased with. I drew both Labrador and the collie at 18 x 14 size which was perfect for three head studies.
Scroll down to see photos of the portrait all framed and read some testimonials form Matthew and Katie too!
Client Feedback
Thanks Melanie,
What makes me particularly happy is that my dog (the black lab) looks very noble.....this will annoy Katie intensely!! Absolutely fabulous and meant alot to me...thank you so much!!
Matthew
Hi Melanie
The picture looks amazing and the frame is gorgeous! Thank you so much - you have captured the dogs so beautifully!
Can't wait to see it.
Best wishes
Katie
The Dog Pencil Portrait Framed
I absolutely love this frame and it worked so well with my pencil drawing of the dogs.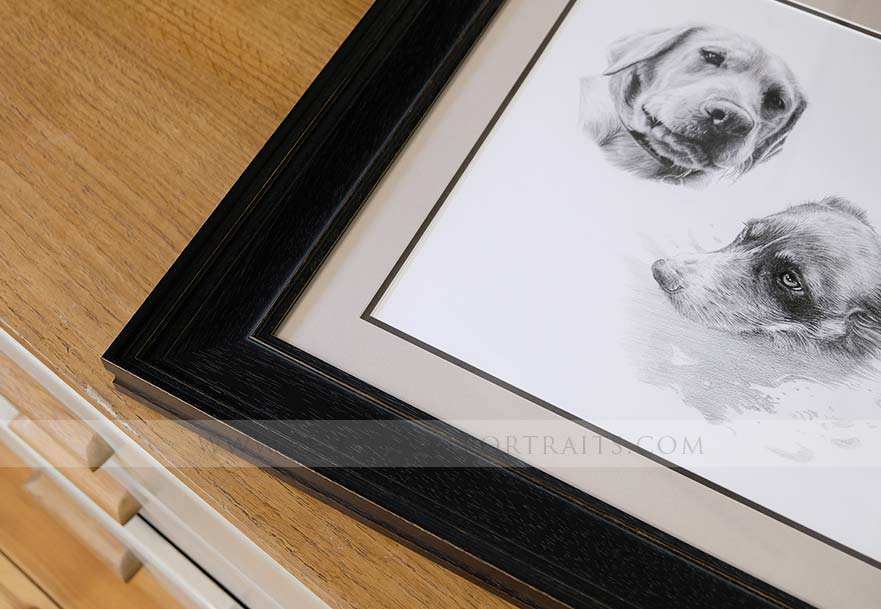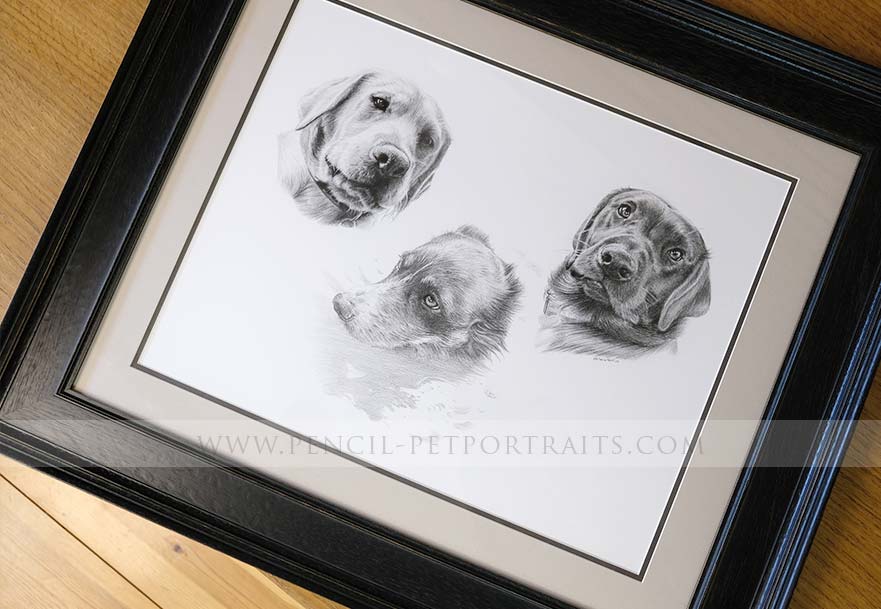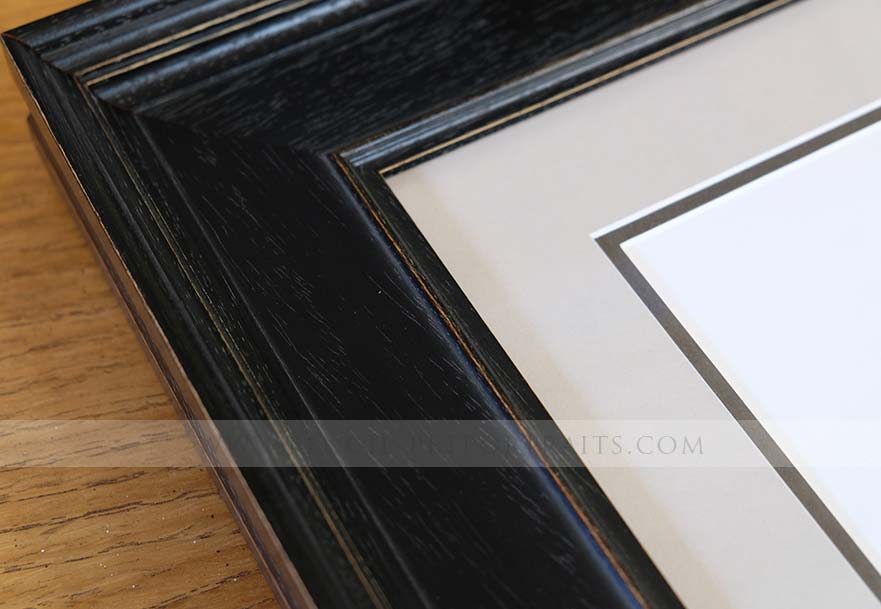 Dog Pencil Portrait
I hope that you have enjoyed viewing the photos of the portrait framed. If you would like to commission me to create a portrait similar to this of your dogs, please let me know. You can email or message me at anytime. Send me your photos and we can discuss your options!