Terrier Pet Portraits
This was a fantastic portrait to complete, not only as I loved every minute of drawing Biscuit, but it was commissioned by a well known TV and Film star here in the UK as a gift for a very good friend of his. Read more about the commission and see more photos of the drawing below too.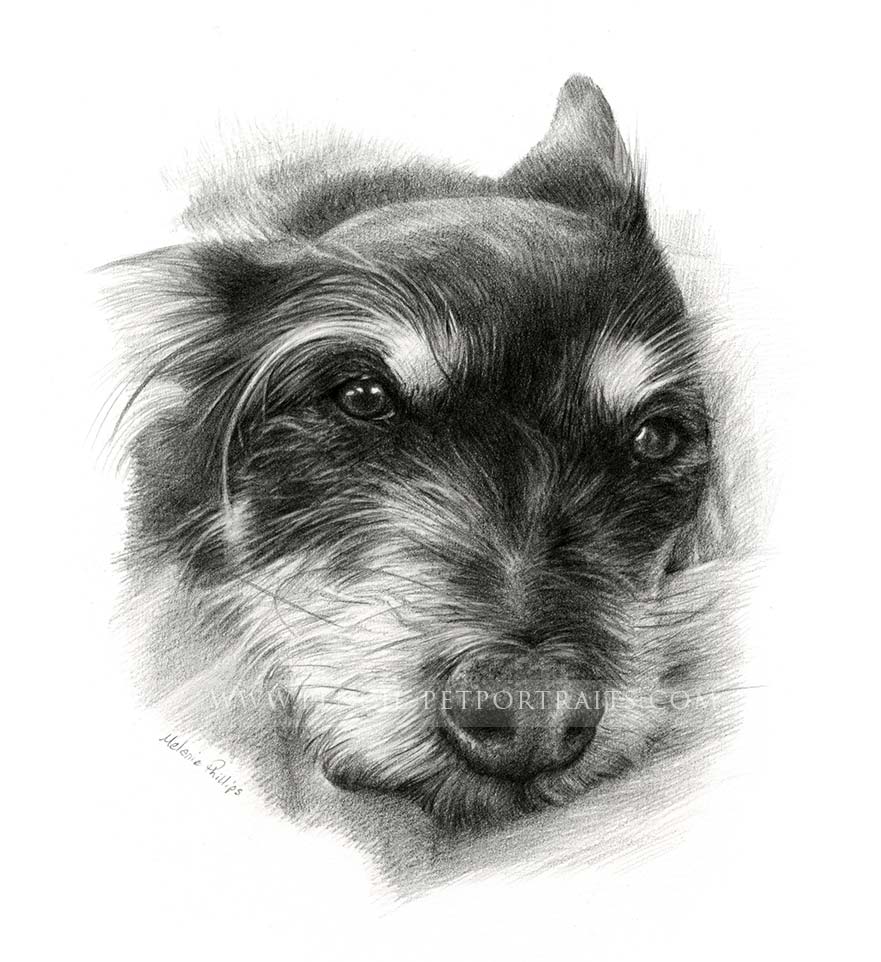 The Terrier Pet Portrait in Pencil
I took a few photos of the drawing of Biscuit when I had completed it so that Jason could see it form a variety of angles. It often tends to show my portraits well and clients can get a better idea of what the drawing is like rather than just the straight on view. I hope you like my drawing!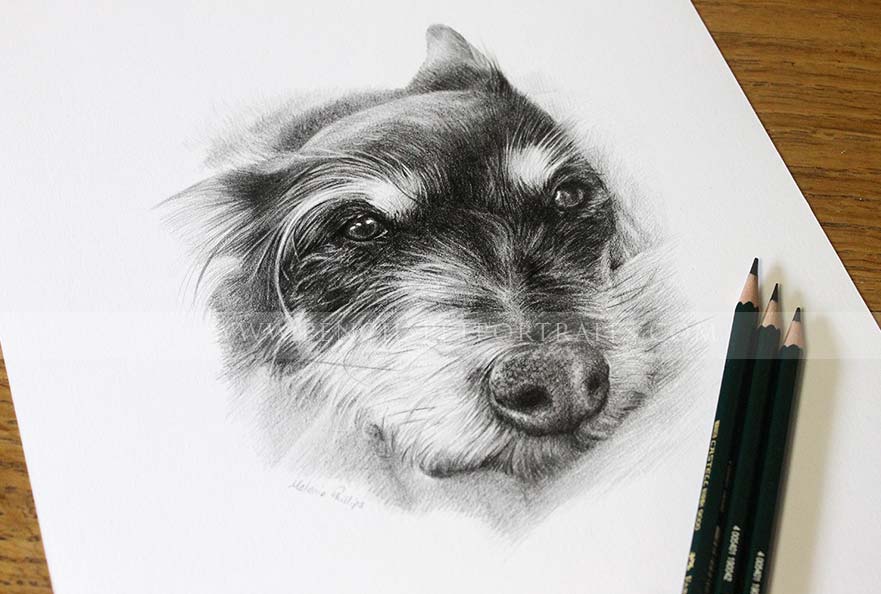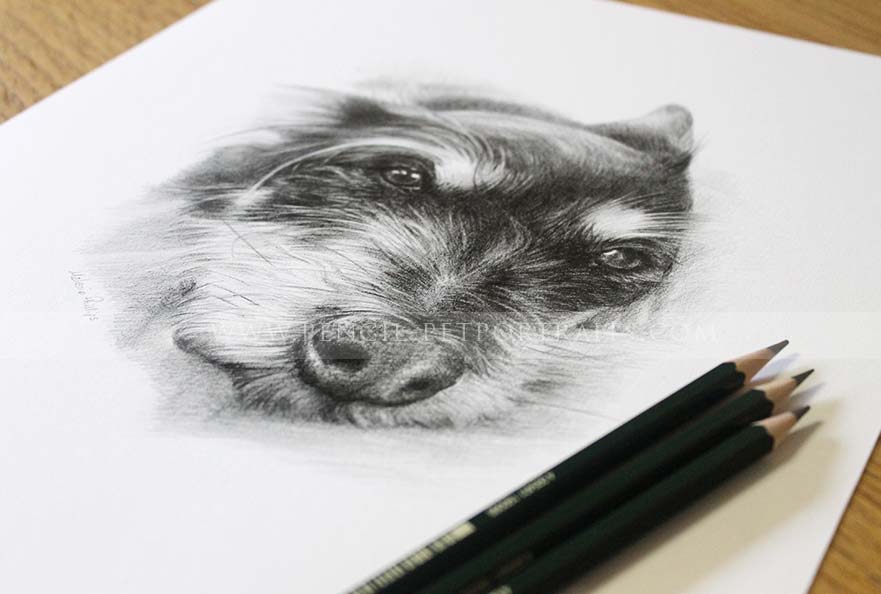 About the Commission of Biscuit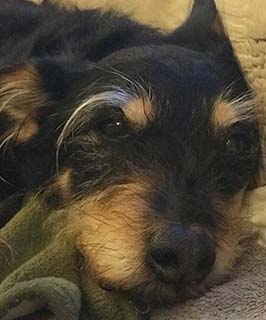 Jason contacted me in 2018 as sadly his friends dog passed away and was very sad about loosing him.
Jason said... "Biscuit is the wee dogs name, she was 14 and stuck by my friend they thick and thin!"

Jason felt that it would be lovely to have a pencil drawing for his friend as a reminder each day to bring back the lovely memories he shared with Biscuit.
The drawing was completed at a 12 x 10 size which was perfect for Biscuit and you can see the photo I worked from on the left.

Jason was thrilled with the portrait and it was lovely to speak to him via email and also complete the portrait for him, knowing some of the TV programs and films he was in. Fantastic! I love my job!

Client Feedback
Hi Melanie,
I'm away till the weekend, I'm filming so if you need a contact Bell my Mrs!.. but it looks great!!
Jase
Terrier Pet Portraits
I loved every minute of drawing Biscuit and if you also ahve a terrier and have some lovely photos of them, i would be thrilled to draw them for you. You dont need to be a TV or Film star like Jason for me to draw your do either :)) Why not email me your photos and tell me all about your dog and we can chat about a portrait for you.