Black Labrador Pencil Portrait
Welcome to my Black Labrador pencil portrait of Dexter, Tui and Perdy! This drawing was commissioned by clients in the UK who wanted to give the drawing as a special birthday present. You can read more about the commission below along with seeing photos of the drawing framed too!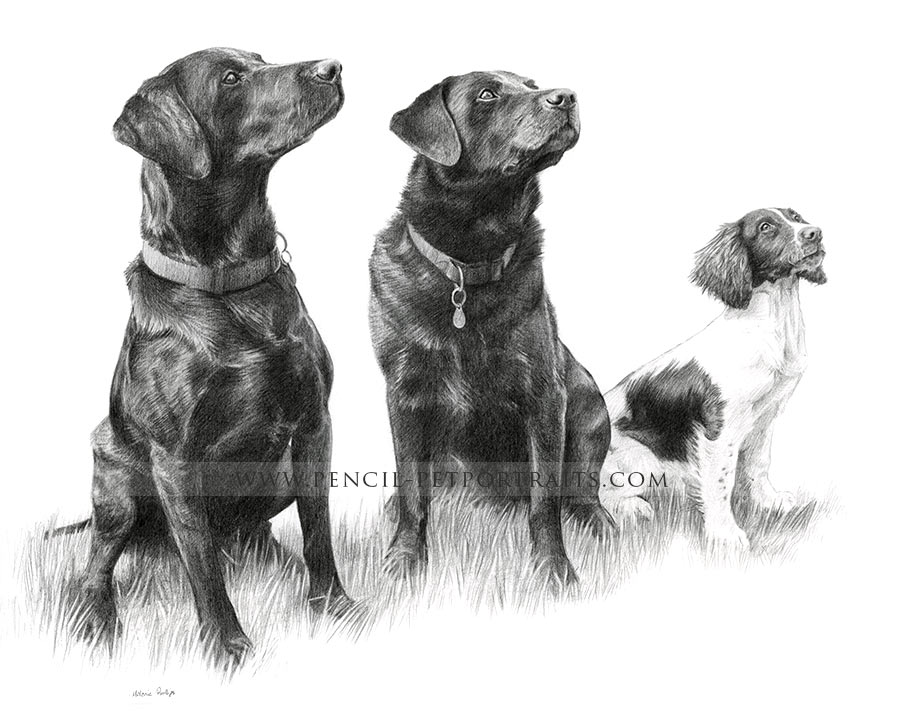 The Pet Portrait in Pencil
The photos below show the portrait prior to framing on my plan chest with my pencils to help show scale. As you can see it was a fairly large drawing to fit the three dogs in comfortably full body.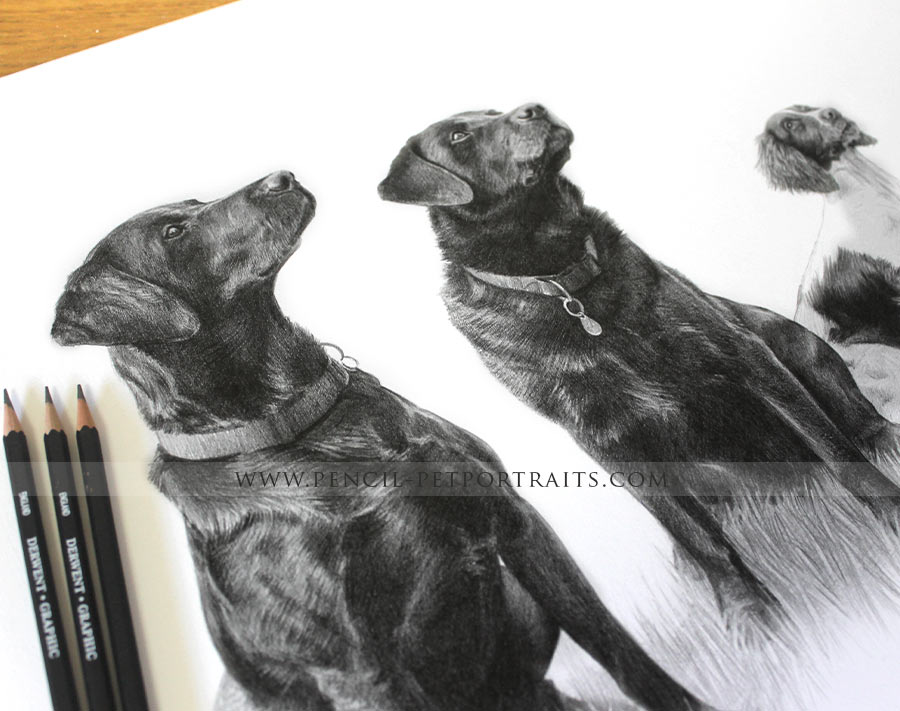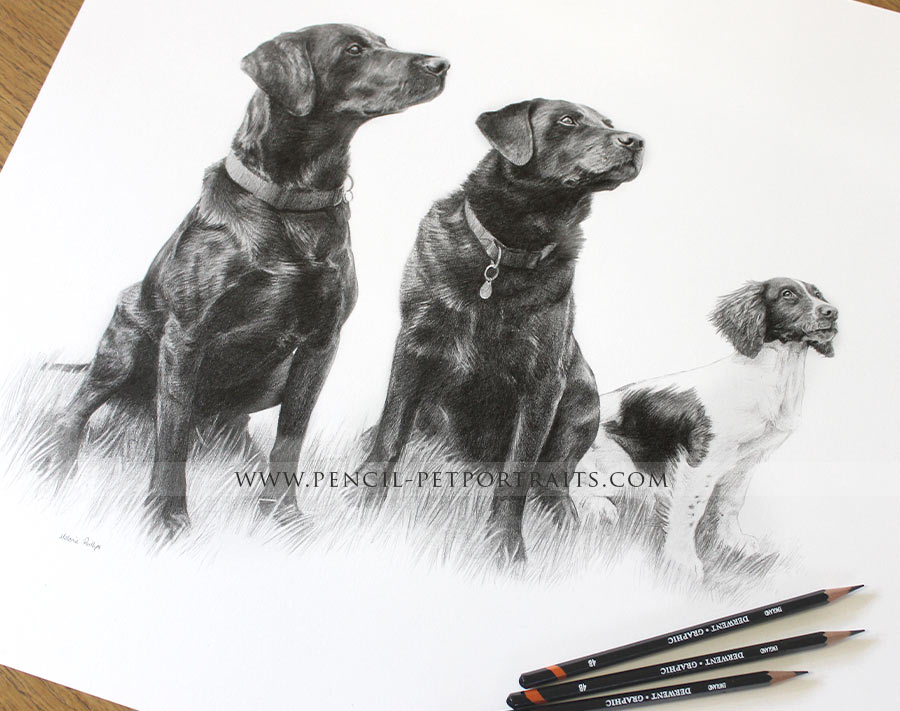 About The Pencil Pet Portrait Commission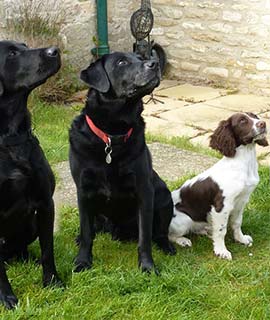 My client Heather contacted me in 2016 to find out if I would be able to draw a portrait of their three dogs Dexter, Tui and Perdy as a surprise birthday gift. Heathers mum was turning 60 and she wanted me to draw from a photo she had taken of all of the dogs sitting together. It was quite a low resolution photo, however it was good enough to draw from thankfully.

The portrait was commissioned at 24" x 18" size which is one of my largest sizes. Heather also commissioned my framer to frame the portrait for her too so that when it arrived she would be able to wrap it ready for the big day. It also meant that Heathers mum would be able to take it home and display it on the wall straight away. Heather emailed when she saw the final portrait, which you can read below. You can also watch a video of the portrait when it was all framed below too.
Client Feedback
Hello Melanie,
The portrait is absolutely beautiful! Really excited to give it to her :-)
Thank you so much!!
Best Wishes,
Heather
The Pencil Pet Portrait Framed
The pencil drawing was framed by our local framer and you can see a few photos of the portrait below. I took some video of the portrait prior to sending which you can see below. The portrait was framed in a very beautiful gold frame.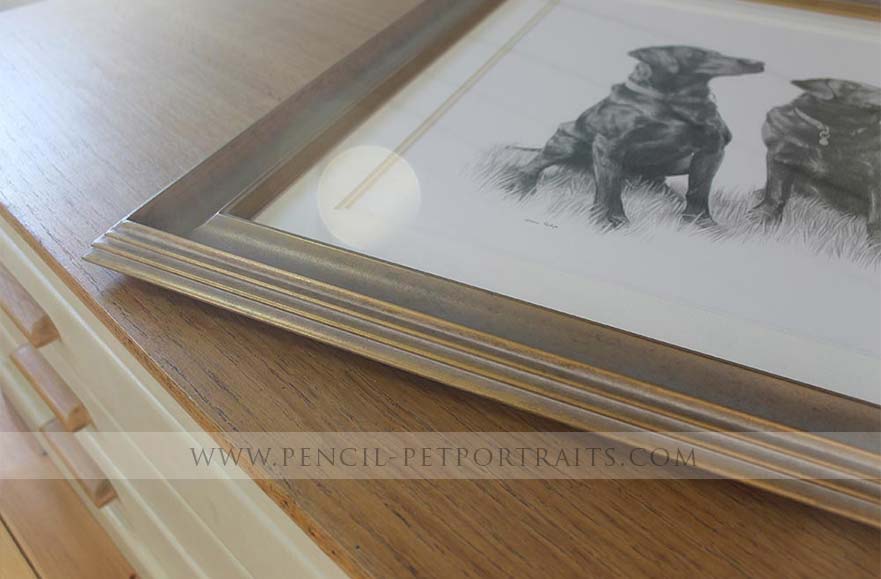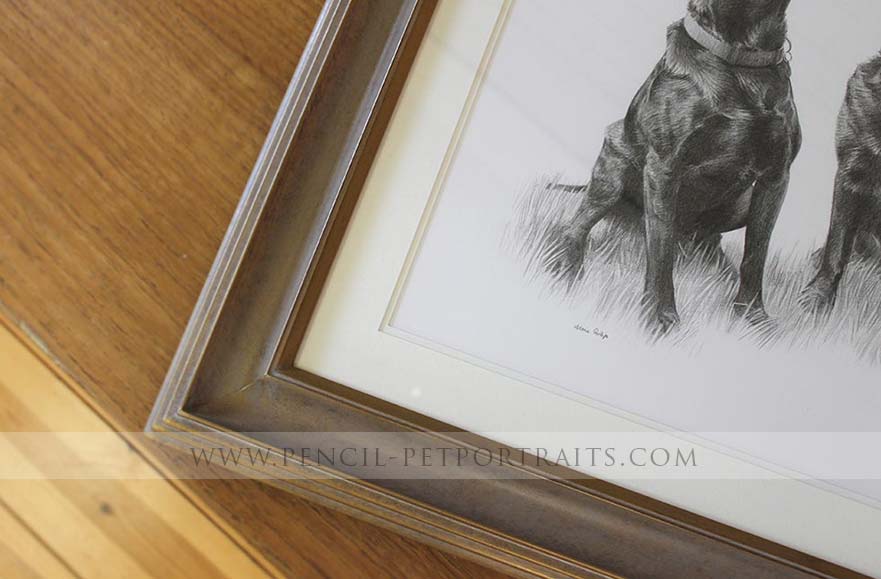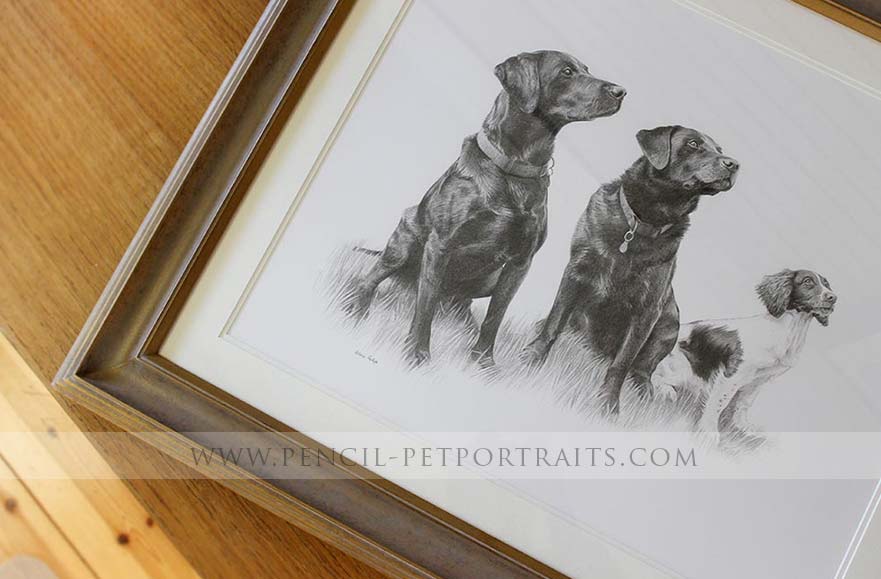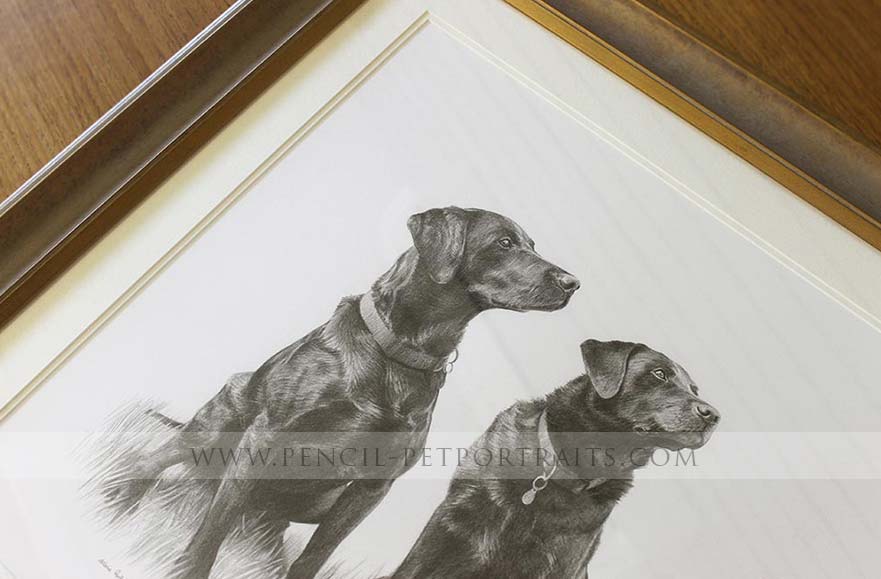 Black Labrador Pencil Portrait
If you would like me to draw a pet portrait of your black Labrador you are more than welcome to email me your photos and ideas for your own pet portrait. All commissions are unique and every dog is unique. I can create something that's perfect for you, perhaps as a special gift for you and your family.