Boston Terrier Pet Portraits by Melanie Phillips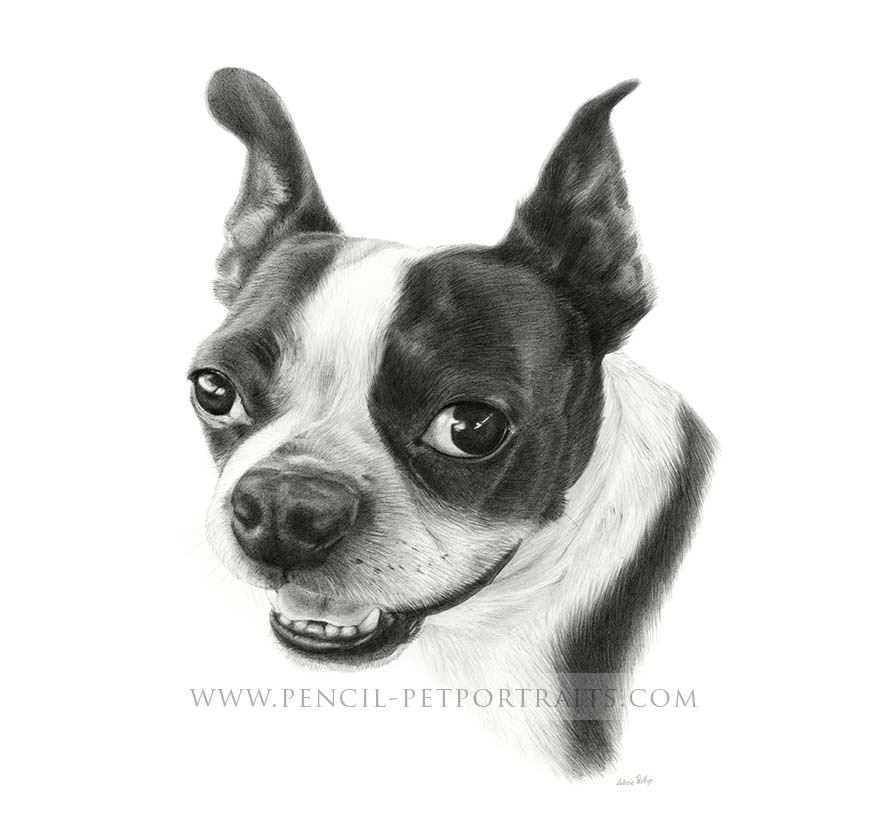 Reference Photos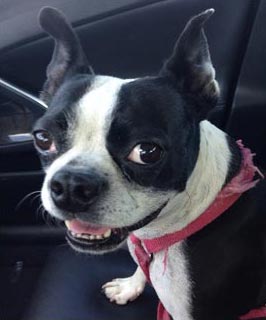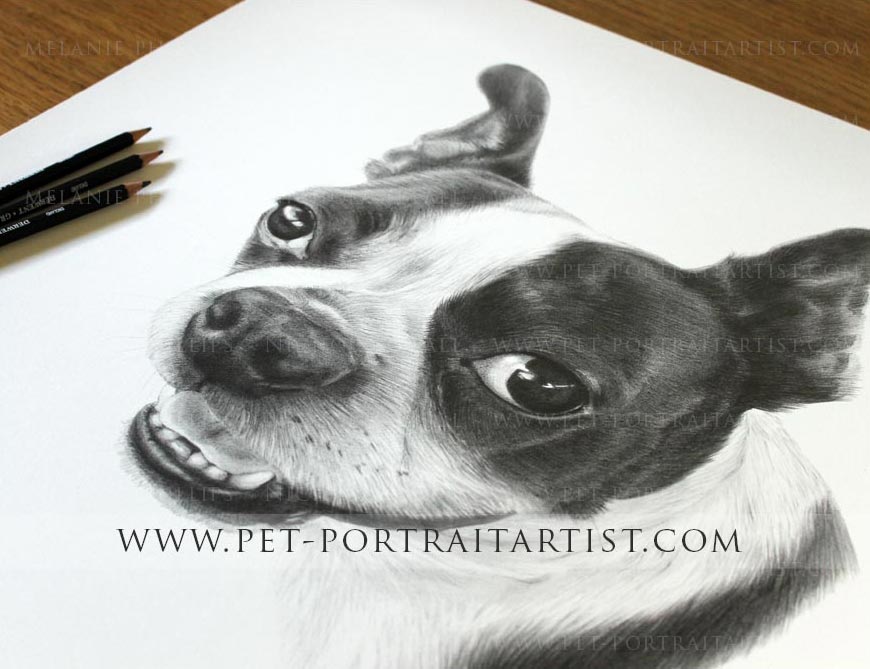 About the Commission of 'Aspen'

James Mosher from Huston, Texas USA, emailed me in 2015 to ask if I would be able to draw their stunning Boston Terrier Aspen. I was delighted and I absolutely loved the photo that James had sent and was really excited to get started on the drawing. James was purchasing the pet portrait of Aspen as a surprise for his partner and wanted a fairly large size portrait of Aspen to display in his home. The preferred size was 20 x 20 which I was happy to complete. Many of my pencil pet portrait commissions are bespoke sizes. Although I have a few set prices on my pet portraits information page, if clients have specific places that they wish to display their portraits in their home, I am more than happy to work with them on size.

When drawing the portrait I decided that the portrait of Aspen would work best with a white background as his face has so much character I didn't want to take anything away from the stunning features of him. When the portrait was complete I scanned the portrait into my iMac and sent a copy to James for review. I always do this in case any changes or tweaks are needed. Happily James was delighted with the outcome and it was ready for packing.

I took a few photos of the portrait on my plan chest along with my pencils to help give my readers and viewers scale to show the size of the portrait. I often do this as it can help prospective clients really see what the drawings are like. James and Megan very kindly emailed when the portrait was received which you can read below.
Melanie,
Thank you so much!
James & Meagan.