Staffy Pet Portraits
Mick and his daughter commissioned a portrait of their beautiful Staffy called Stormy after she passed away. The family missed her so much and so they felt a permanent reminder of her on their wall was the best medicine for them all. Isn't she beautiful! Scroll down to read more about the commission and see the portrait framed too.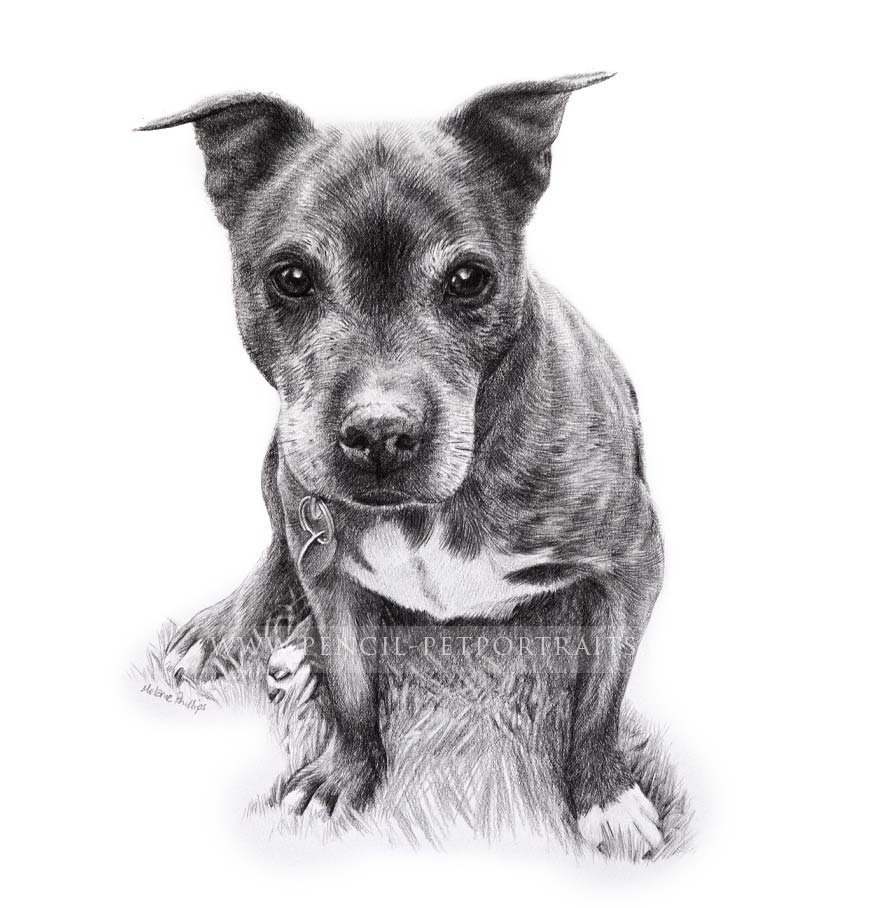 The Staffy Pet Portrait in Pencil
I took a few photos of the portrait prior to having it framed as I always feel you can really see my drawings much better when photographed from an angle. I have included my pencils too. 12 x 10 size is mostly reserved for head studies, however if you have a smaller breed of dog, with the right photo and composition it can work well as a full body.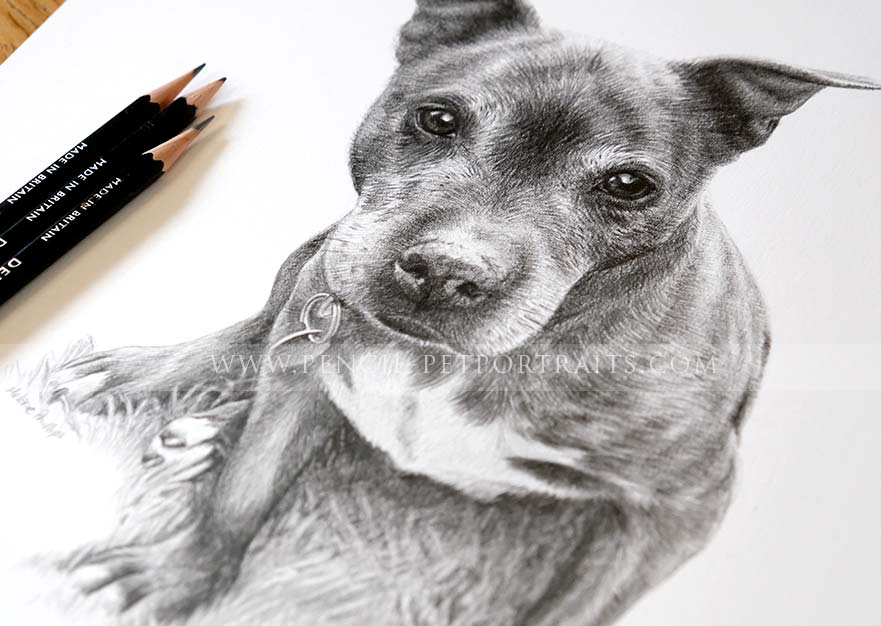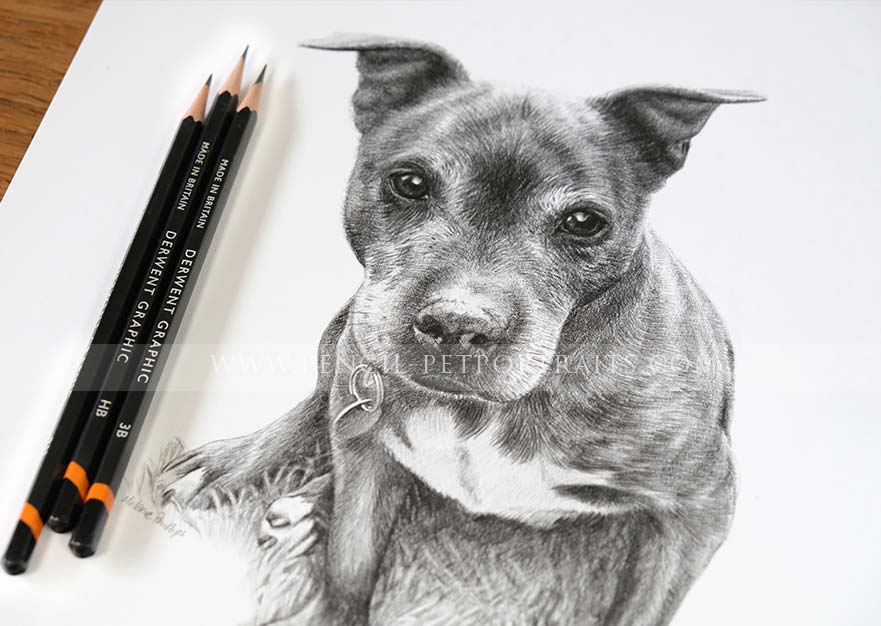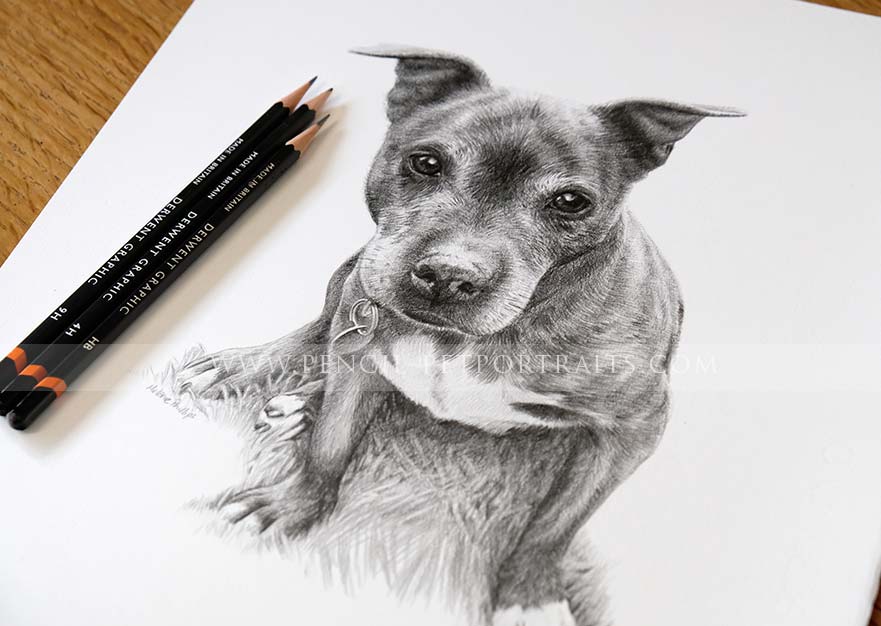 About the Commission of Stormy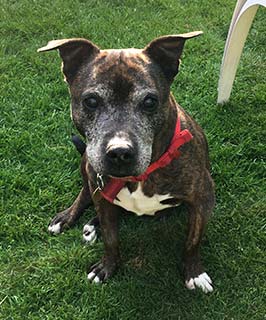 Mick commissioned a portrait of his dearly loved but sadly very much missed dog called Stormy in 2018. Mick and his daughter called me to discuss the portrait and we chatted about the photos that they had and which were their favourite, you can see the one which they felt captured her best on the left. This was the photo that i used as the basis of the portrait.

The drawing was created at 12 x 10 inches and Mick and his family chose to have the drawing framed with my local framer using the Madison slate frame with double mount. That particular frame works stunningly with my drawings, its one of my favourites.

The frame was complimented with an engraved plaque which you can see in the photos below. it states Stormy's name with lovely inscription and was engraved on a mirrored silver plaque. Mick called me when he received the portrait, and also sent me an email too which you can read below. The whole family were over the moon which was wonderful!
Client Feedback
Good afternoon Melanie,
Storm arrived safely and everyone was stunned by the likeness it's as if she had walked through the door again.
We have revised where we put her so I hope we have her in a place where she can see what's happening and to time it right to come for a titbit if anyone's eating.
Once again thank you for a wonderful likeness.
Mick.
The Staffy Portrait Framed
The photos below show Stormy all framed with the engraved plaque too.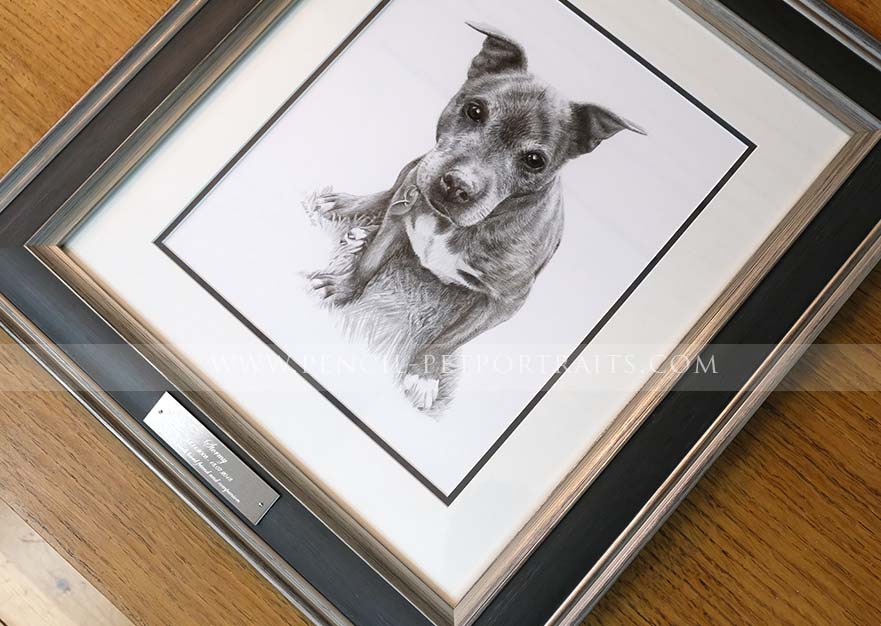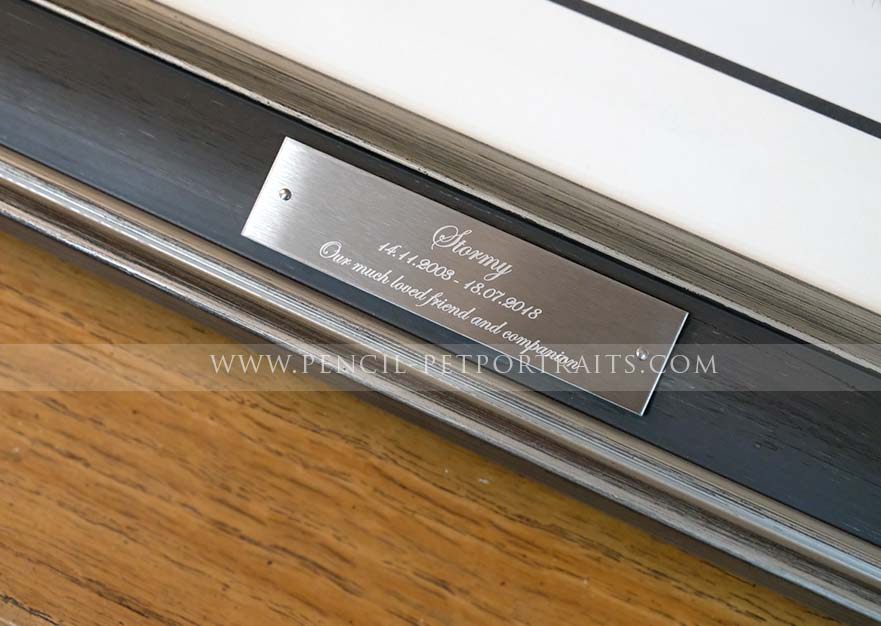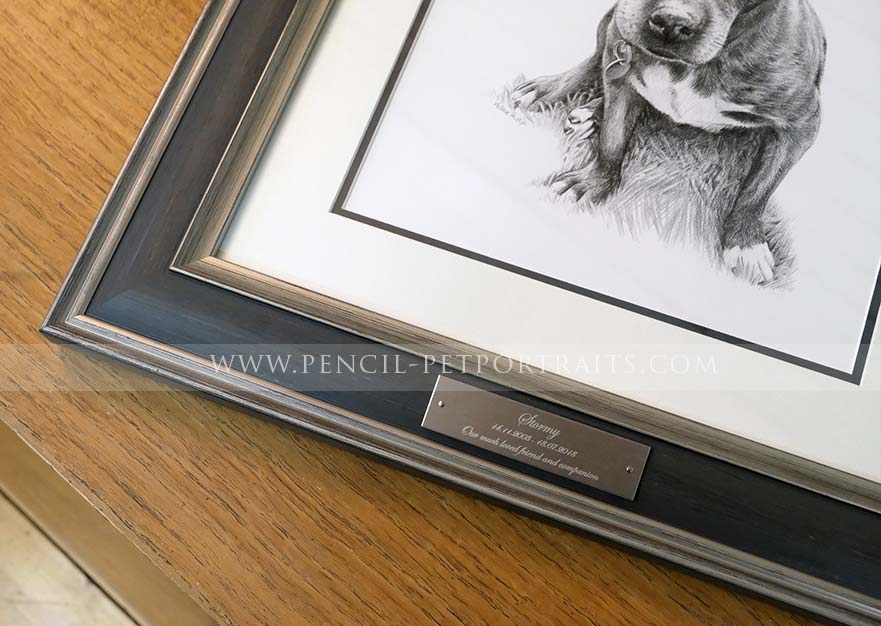 Staffy Pet Portraits
This was one of my favourite portraits in 2018, a really lovely commission and a really wonderful family to work with too. If you have a Staffy and you would like a portrait of them similar to Stormy, please feel free to email me your photos at any time. I look forward to working with you on your portrait.