Pencil Portrait
This commisison was completed in 2019 for a British client who is based in the US. She wanted to commission a portrait as a surprise birthday gift for her husband of their dog called Rusty. It was a really wonderful commission and you can read more about it below.
The Pet Portrait in Pencil
I took a few photos of Rusty's portrait with my pencils prior to shipping the portrait to Verity. I hope you like them.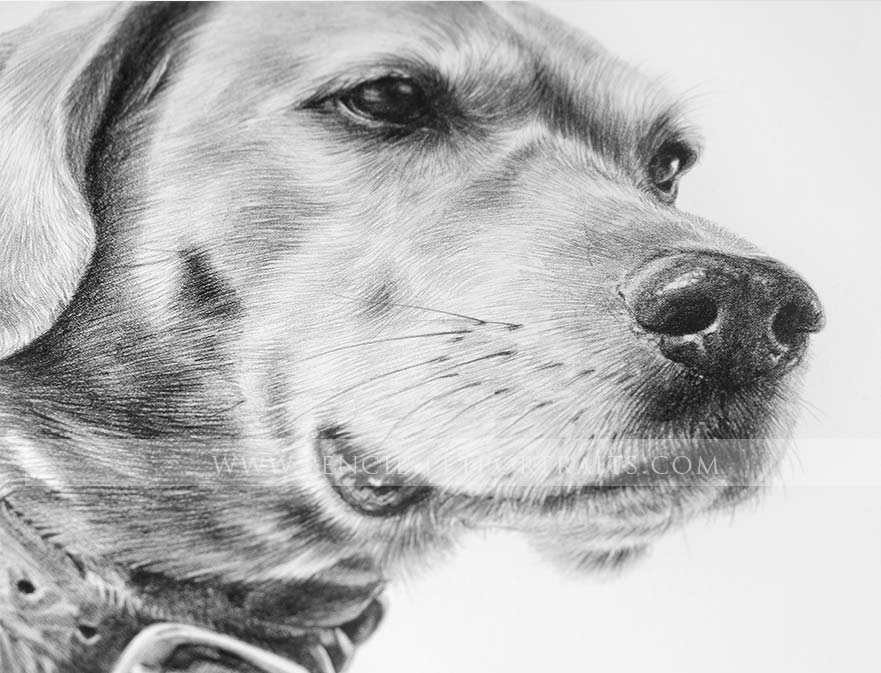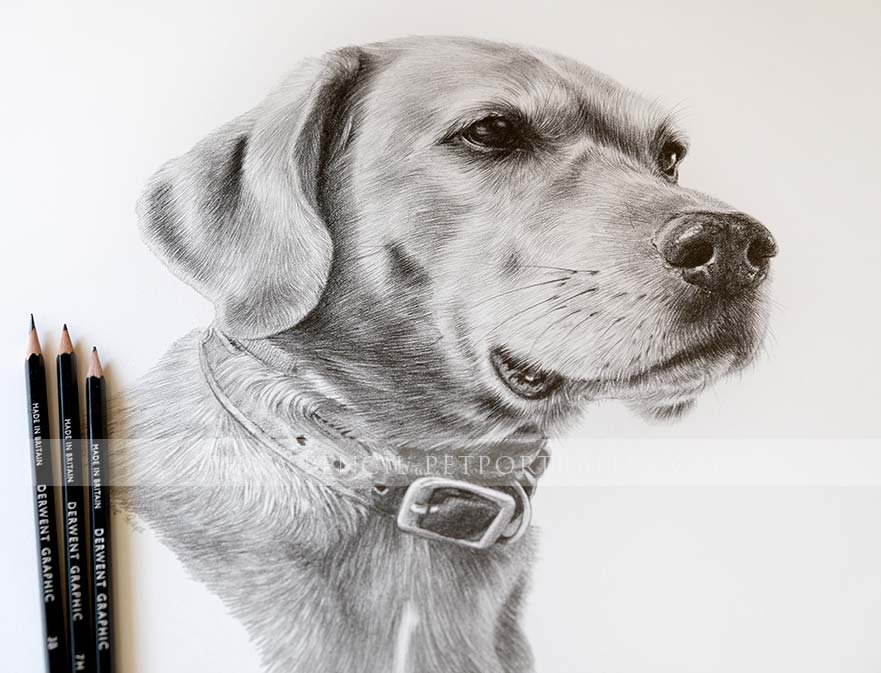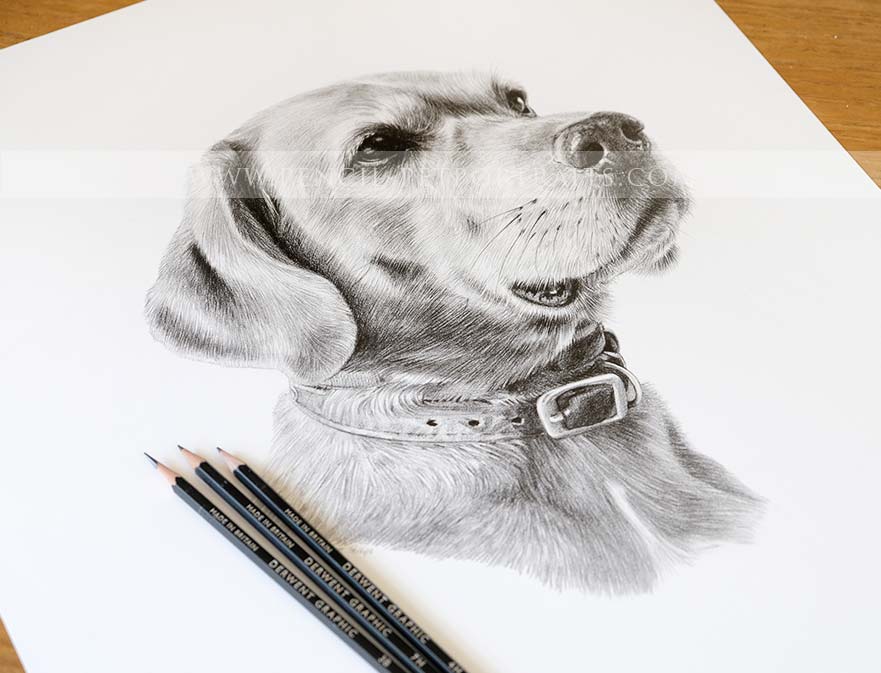 The Pencil Portrait with Rusty
Verity very kindly sent the photo below of Rusty laying beneath his portrait. Isn't it wonderful! Verity has such a beautiful home too.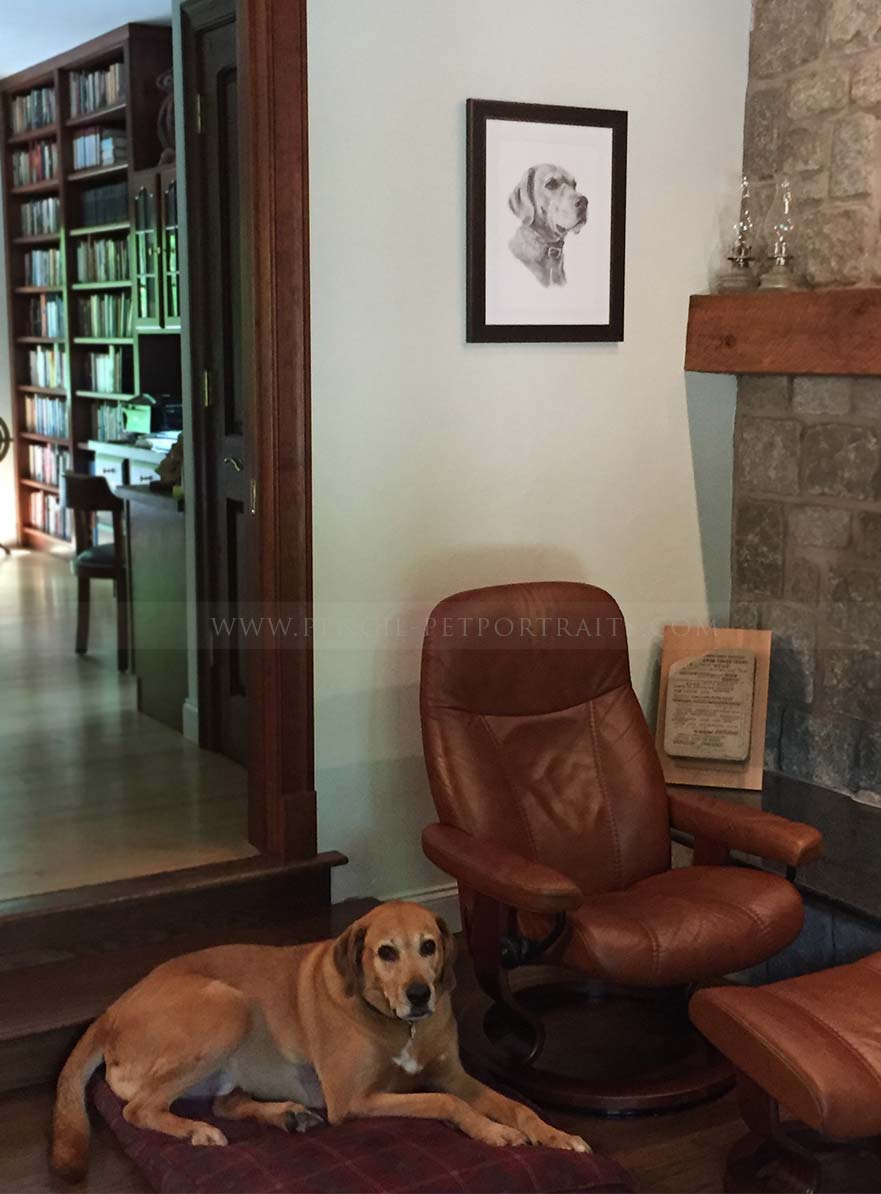 About the Commission of Rusty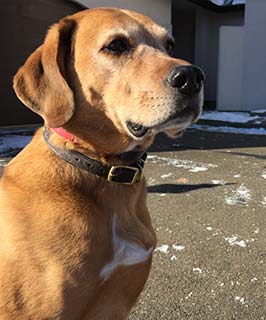 Verity contacted me at the start of 2019 as she wanted to commission a pencil drawing of their family dog called Rusty for her husbands birthday.
Verity had lots of photos of Rusty, who is nine years old and whom she rescued from a shelter when he was a puppy of unknown parentage. He was found abandoned in Mississippi. The photos Verity had taken were absolutely wonderful and I couldn't wait to get started. The portrait size was a 20 x 16 which was perfect for Rusty being a larger breed of dog. It enabled me to add plenty of detail within the drawing.

The portrait was framed with Verity's local framer and if you scroll down you can see a beautiful photo of the portrait displayed in Verity's home with Rusty laying beneath it. Verity's husband was delighted and you can read some of the testimonials below too.
Client Feedback
Hi Melanie,
I meant to follow up to let you know my husband was delighted with the portrait. We plan to see our framer this weekend and I will send a picture of it once it is framed, perhaps with Rusty in dog-person, if he can be persuaded not to lick it while next to it… Best wishes, Verity

Dear Melanie,
Thanks so much. The portrait looks beautiful: it captures Rusty very well in his more "thoughtful" mode - more common as he ages. It's amazing - really beautiful. I am so very pleased and sure my husband will be too. Can't wait until he sees it.
Best,
Verity
Pencil Portrait
I hope that you have enjoyed viewing my pencil drawing of Rusty and seeing the photos. If you are interested in commissioning a portrait of your dog, you are more than welcome to contact me and let me know your thoughts for your own portrait!