Gun Dog Retriever Pet Portraits by Melanie Phillips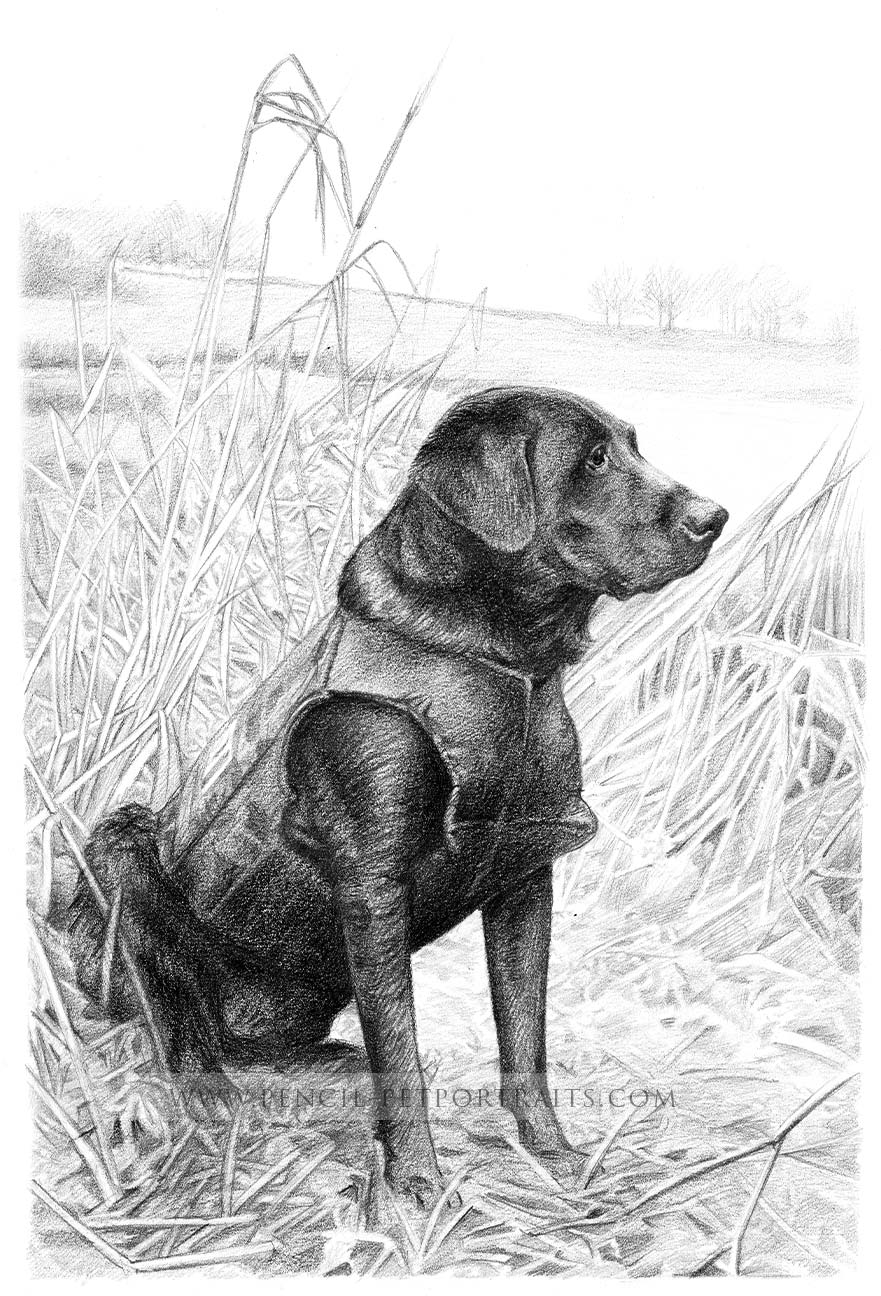 Reference Photos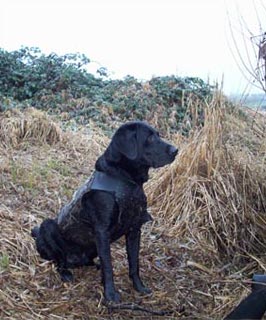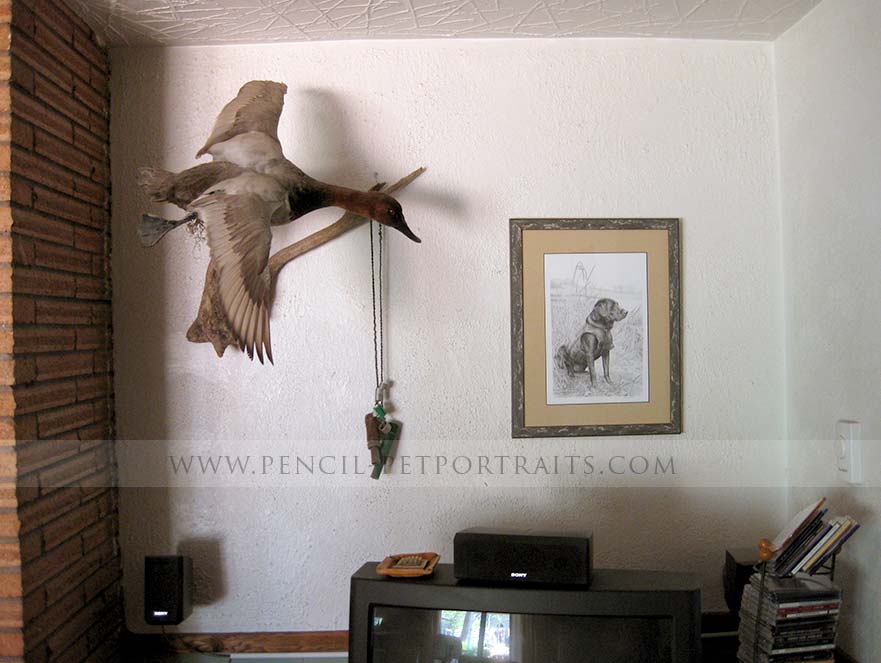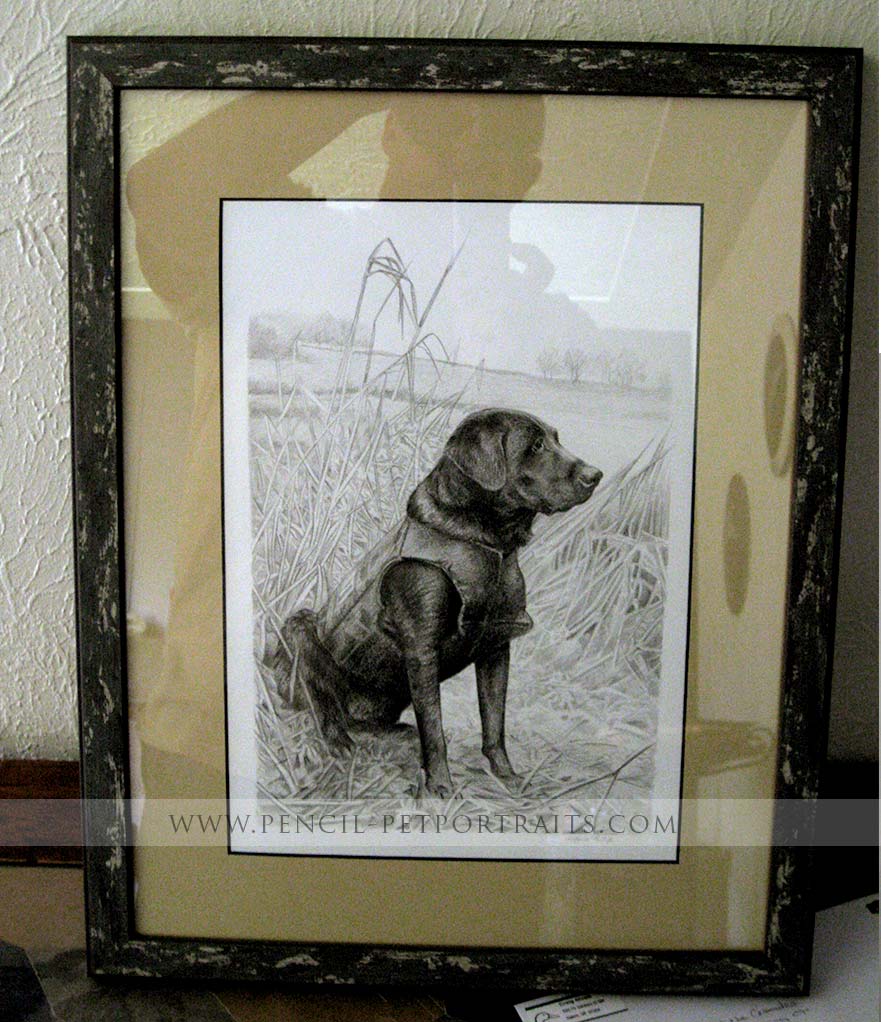 About the Commission of 'Kirby' - Gun Dog Retriever Pet Portraits

Craig Stoelk, USA, emailed me in 2009 asking about my Gun Dog Retriever Pet Portraits. He wondered if I would complete a portrait of his best friend and gun dog Kirby. Craig emailed me some wonderful photos of Kirby, out in the field, which were perfect for a drawing in pencil. Craig liked the idea of an outside scene, as most photos he takes of Kirby are outdoors. He always tries to incorporate the grass as it really keeps with the waterdog/hunting image life and the full body reflects concentration and qualities in retrievers.

I very much enjoyed working on this pet portrait, it has to be one of my all time favorite images to have drawn in my career. I love retrievers and the intense look on Kirby's face is stunning. Craig very kindly emailed me some photos when the portrait was framed and hanging in his home and sent me lots of lovely emails which you can read below.
Melanie,
He looks so handsome (somehow he looks happier than another lab on your web site wearing a uniform) but that's my opinion! It's the kind of picture I like. It makes you think of pleasant places and companionship, almost gets me teary. I wouldn't change any of the picture. I'll look forward to getting it in the email thanks so much.
hello Melanie,
The sketch arrived in the mail today and it looks great. I'll be anxious to see it framed & I'll send you a photo when it's done thanks again. I'm thinking K-dog will have his picture hung next to a mounted duck hanging on a wall. pretty much every day, at some point, he goes over & jumps up & down woofing at the duck, like he figures it needs to get retrieved again, I guess.
Hello Melanie,
So I did not wait, like I said i was going to. I had the sketch framed already. The photo is not likely the best looking because I kept getting reflections. I replaced the matting with one a little more yellowish - had more of a dried grass color I thought. The frame is a blue/grey speckled sort of barn board looking color. 2nd photo is where I hung the sketch, next to a mounted duck & old calls. If you're interested- the mounted duck was done by a guy locally. he does very high quality taxidermy, he was commissioned by the US Dept. of Fish & Wildlife to do some work & also did some to go to the Simthsonian. So I figure K-Dog's picture was deserving of some good company.
Take Care
Craig