Pencil Pet Portraits
Welcome to my pencil pet portrait of Vera. This was a really lovely commission as I was able to work with returning client Ben on a portrait for his wife as a surprise Christmas gift. The portrait was of Vera and Ben decided that a montage would be a great choice for her so that we could capture moments of her early life as a puppy into adulthood. Scroll down to read more about the commission and see a wonderful photo of Vera with her portrait.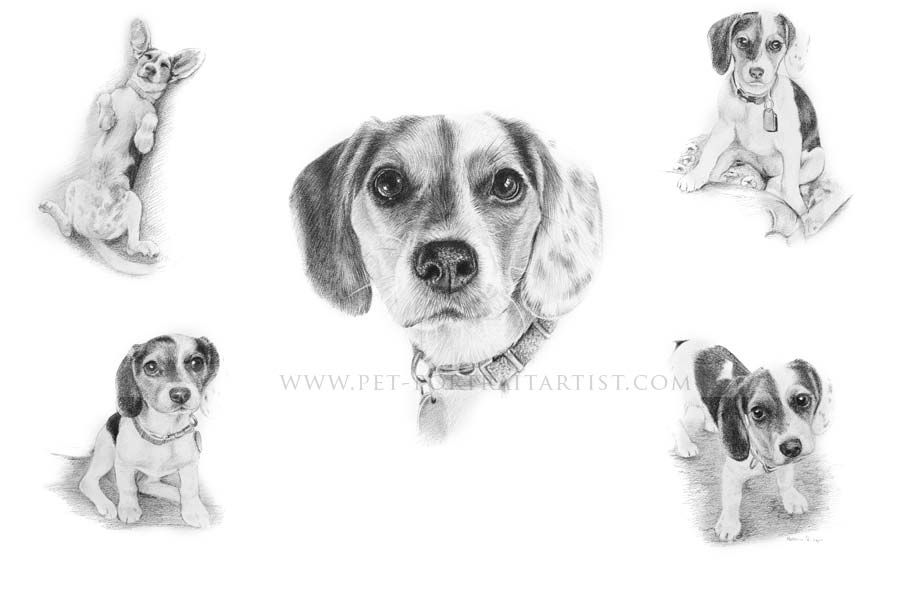 The Pet Portrait in Pencil
I always take photos of the drawing with my pencils on my plan chest. Just to help give scale to the portrait and to see it in perhaps a more natural way. You can also see a photo of Vera with the portrait below too! Isn't she gorgeous!!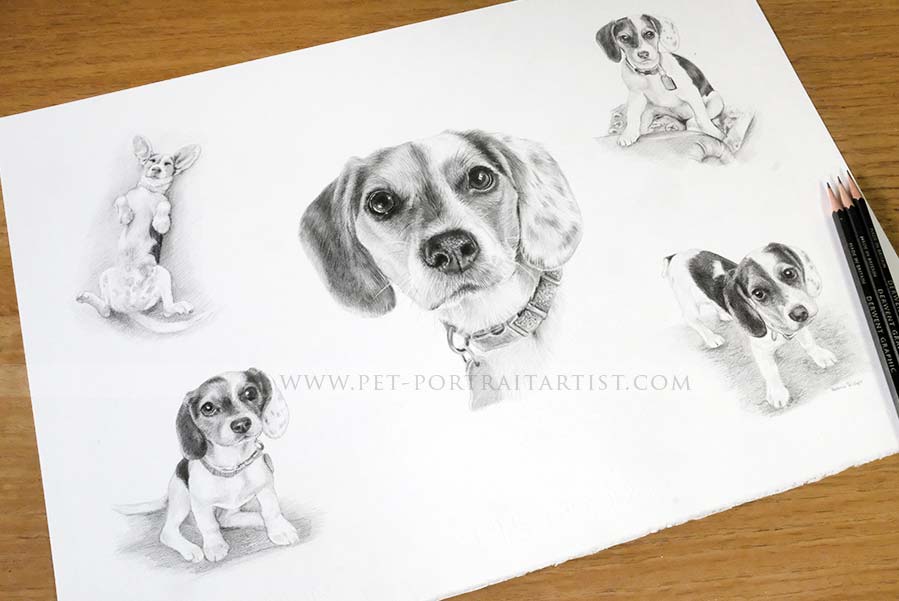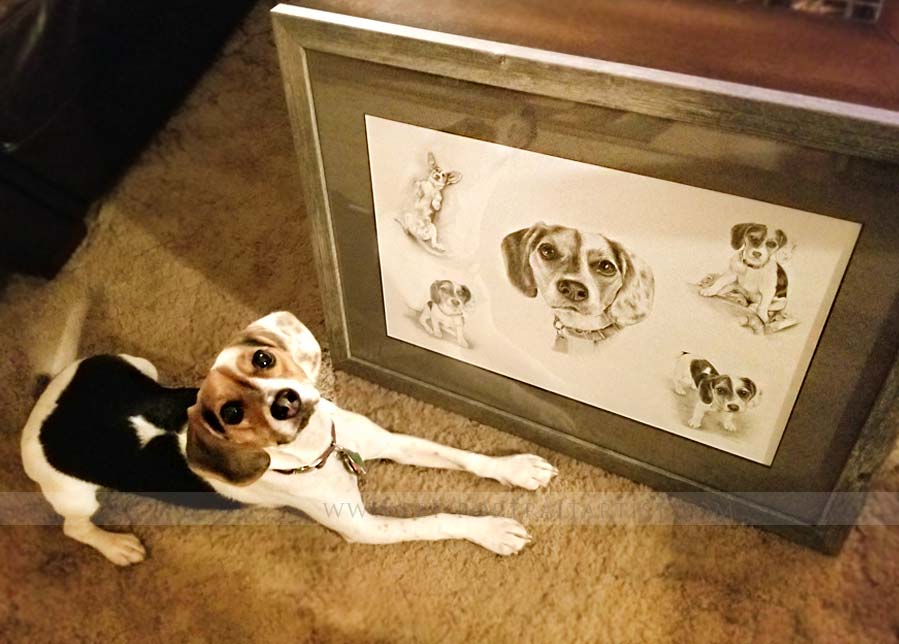 About the Pencil Commission of Vera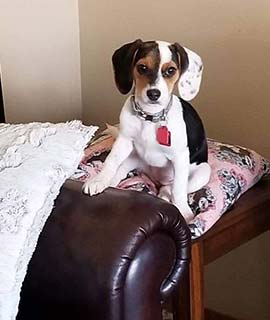 Ben commissioned a 16 x 12 pencil montage drawing of his dog Vera as a surprise Christmas gift for his wife Marisa. I have been creating portraits for Ben for a number of years and thoroughly enjoy working with him on the drawings.
The portrait of Vera was to be a montage drawing as Ben wanted to capture Vera as a cute and adorable puppy as well as an adult.
Ben emailed lots of photos of Vera and we designed the drawing around a single head shot. You can see one of the cute puppy photos on the left.
Marisa was delighted with the drawing and you can read an amazing testimonial from Ben below. The pencil drawing was framed using their local framer and Ben was so kind in getting Vera to pose with the portrait.
She is a live wire and you can see her tail wagging in mostion in the photo. Thank you Ben for managing to keep her still for a few sections - perfect and well worth it! I hope you all enjoy viewing the photos of the portrait!
Client Feedback
Melanie!
OhMyGoodness, Marisa loved the Vera montage so very much! She was surprised when she saw the package (she knew what was inside when she saw it), as she figured we might wait and do one another time. All part of my genius plan. Then she was so surprised and thrilled with the drawing itself.

She loves it, she has been showing anyone who comes to the house, and cannot wait to have it framed and hung in the living room. She has the spot already picked out.

Honestly... it is perfect. Thank you SO much for your great work, and of course for working with me again on this.
Honestly I am thinking it may be awhile now before we have another one! And after a year of losing a few of our furry friends, I hope you don't take offense when I say I am almost "hoping" it will be awhile. :)
But I look forward to talking again sometime.
I continue to follow your blog and your Facebook page so I look forward to continuing to see your artwork.

Thanks again so much. We both love it, and appreciate your talents so much.
Thank you thank you thank you!
BEN
Beagle Pencil Pet Portraits
Visit my contact page to send me a message, email or photos of your dog if you would like a portrait created similar to Vera's. I would love to work with you on a bespoke hand drawn portrait, perhaps as a gift for your and family.