Jack Russell Pet Portraits
Returning client Lizabeth commission this portrait of Dean in 2015 to go along side the other montages I have drawn for her. She has many Jack Russell's and so I think I will be creating portraits for Lizabeth for many years to come! I hope you enjoy reading about Dean and his montage below.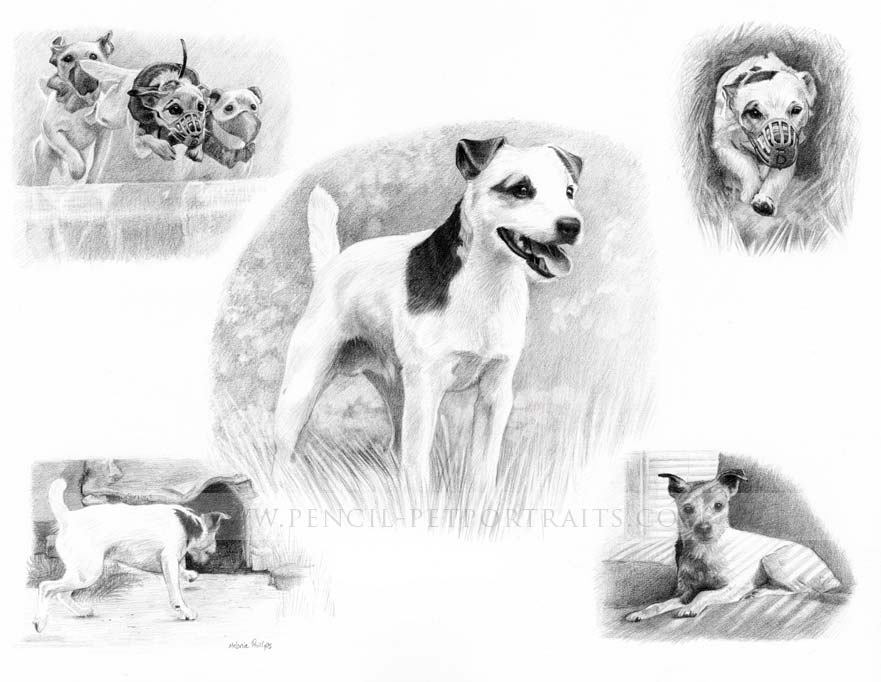 The Jack Russell Pet Portrait in Pencil
I took a photo of the portrait prior to framing which you can see below. I mainly use Derwent pencils to create my portraits with and they are perfect for shading the very dark tones on my drawings. You can see three of my pencils in the photo below.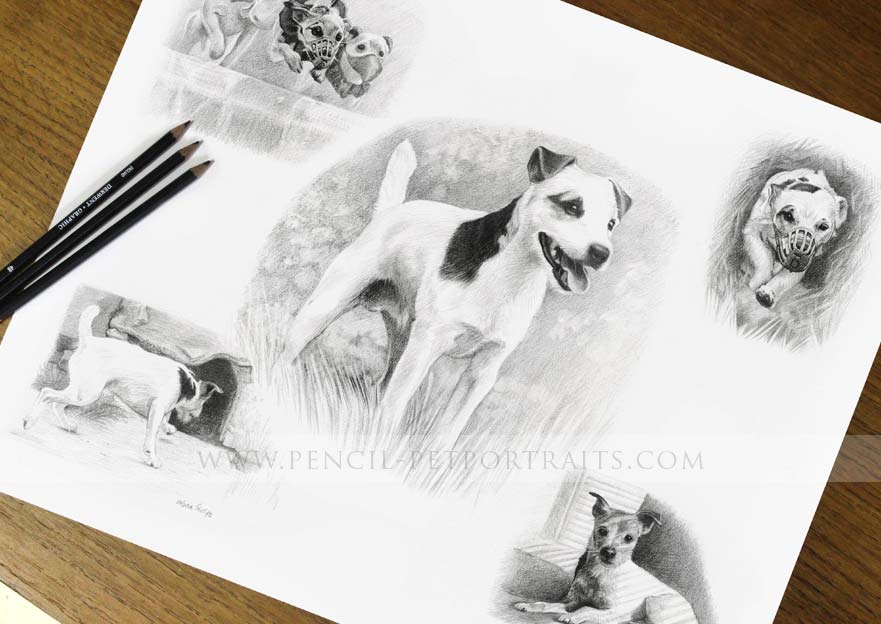 About the Jack Russell Commission of Dean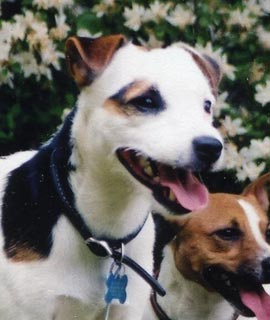 Lizabeth Johnson, USA, is a returning client and she contacted me to commission another montage drawing in 2015. This time the portrait was to be of her fabulous Jack Russell Terrier called Dean. Lizabeth wanted me to depict Dean doing different activities, similar to her other portraits.

We worked on the composition for a number of weeks with Lizabeth finding new photos to work for the portrait. Once we were both happy with the design, I completed the drawing at 16 x 12 size, the same as her other portraits.
I very much enjoyed drawing Dean, the cutest Jack Russell ever! I love creating montage portraits, they are one of my favourite types of artwork to draw.

The portrait headed over to the USA just before Christmas 2015 which was a lovely end to the year for us both.
Client Feedback
Hi Melanie,
It really turned out beautifully. Thanks again for everything. I posed a link of it I my Facebook page and have had tons of comments!
Lizabeth
Hi Melanie,
It looks fabulous! I can't wait to receive it. Thanks again for everything.
Lizabeth
The Portrait Framed
Here are a couple of photos of the portrait framed.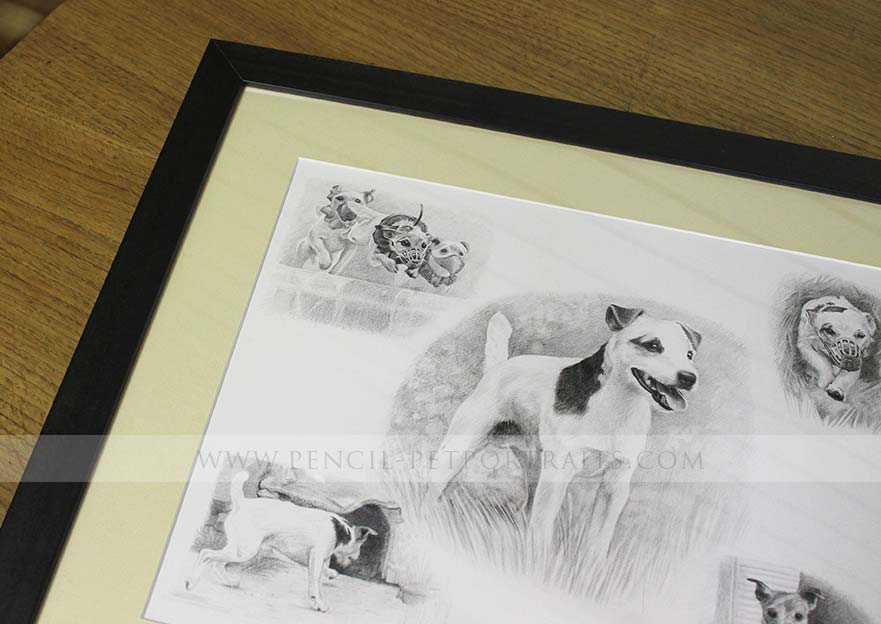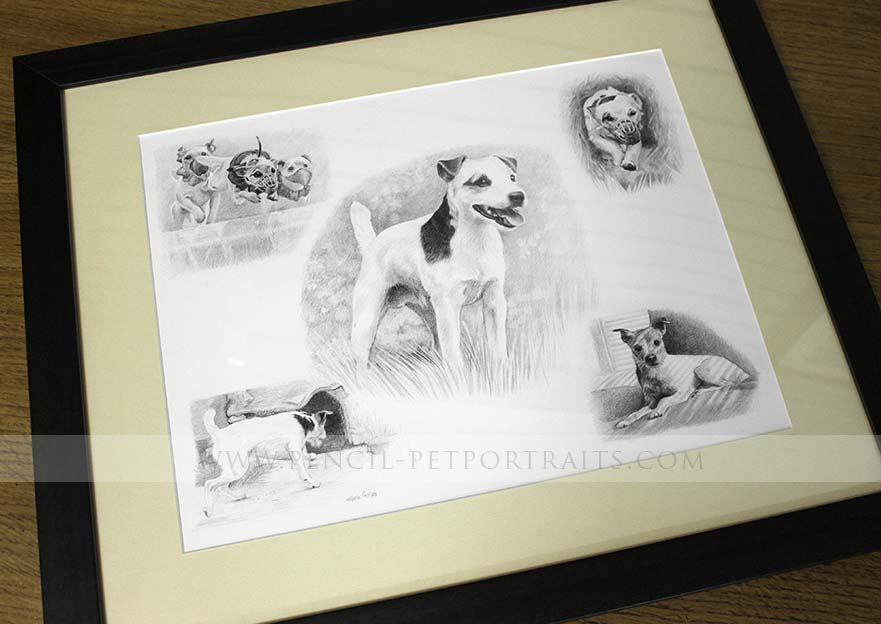 Jack Russell Pet Portraits
If you have a Jack Russell and would like a portrait of them, message me via my contact page to discuss your options. Montage portraits are particularly lovely for Jack Russell's as they are such busy dogs, they can be photographed in so many ways doing so many different things! The options are endless!