Jack Russell Pet Portraits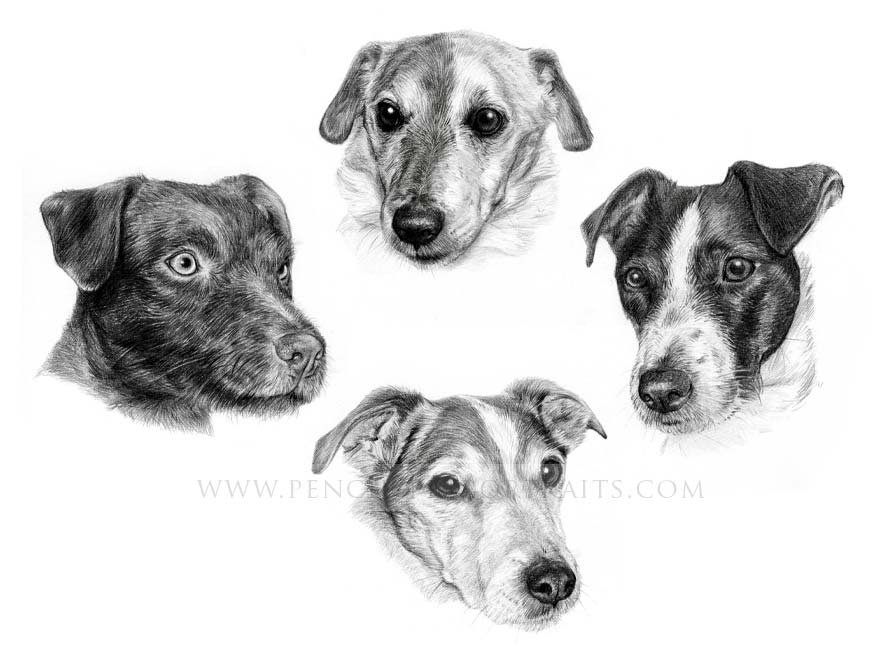 Reference Photos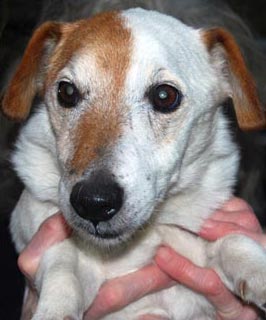 Commission of 'Coco, Monty, Daisy & Nelson' - Jack Russell Pet Portraits

Chloe Armitage, UK contacted me in 2011, to ask if I had drawn any Jack Russell Pet Portraits and if so, could I draw a group portrait of four Jack Russell's in one drawing. I have created a number of drawings of Jack Russell's so this wasn't a problem. Chloe emailed -

"I am able to take some photographs of the dogs in secret!! It is going to be a surprise leaving gift; after living next door to my parents for 18 years they are having to move to Yorkshire, which is very sad, and they will be truly missed (the owners also..).So my mum thought this would be a good way of saying it."

The Jack Russell's were Coco, Monty, Daisy and Nelson and Chloe took time out of her busy schedule to take photos especially for the portrait. I am always happy to help clients with guidance when taking photos of pets, I often find treats come in very handy along with a helper or two! Once Chloe emailed me all of her photos, I worked closely with Chloe on a number of mock-ups and designs for the portrait to make sure the composition and sizing were correct between all of the dogs.

Once the mock-up was okayed by the family and we decided the size was to be 20 x 16 which is perfect for a group pet portrait in pencil, I could then spend a few weeks drawing the portrait and completed it in good time to have it framed by our local framer and for them to give as a gift. I have added some photos of the completed Jack Russell pet portraits and the recipient was thrilled as you can read from the testimonials below.
Dear Melanie,
I can not thank you enough for the fantastic portraits you have done for us. The rest of the family are thrilled and were excited to see it on the website. I know that our friends are going to be very pleased with it when we give it to them. I shall write to let you know the outcome, for i know they will love it and more so because it is a gift.
Thank you once again, and looking forward to seeing the final drawing.
Many thanks
Chloe x
Hi Melanie,
Just to let you know that the drawing has arrived at my parents house in one piece! I have been told by my mum that it looks amazing. I cannot wait to see it myself, next time I'm there and I am sure that our friends will love it! I shall write to you again to let you know what they thought of it and will send a picture of the drawing once on the wall. Many thanks for all the effort you have put into making this a special experience.
All the best
Chloe and family x