Jack Russell Pencil Portrait
Welcome to my latest Jack Russell pencil portrait, not just one Jack Russell but four! My portraits are often commissioned as gifts and the portrait of Coco, Monty, Daisy and Nelson was no exception. Chloe and her family commissioned it as a leaving gift for their neighbours and you can read more about the commission and how it all developed below.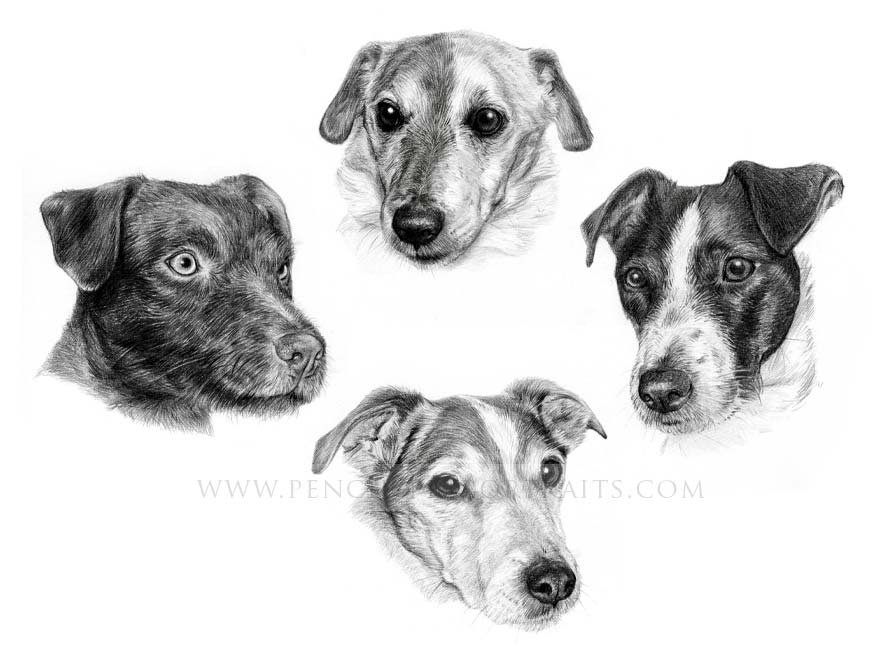 About the Commission of Coco, Monty, Daisy & Nelson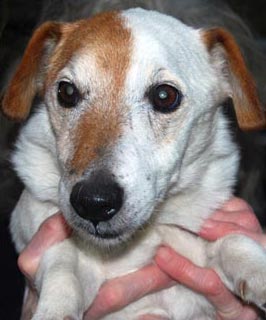 Chloe Armitage, UK contacted me in 2011, to commission a group portrait of four Jack Russell's Coco, Monty, Daisy and Nelson. The portrait was to be a surprise for friends and Chloe wrote -

"I am able to take some photographs of the dogs in secret!! It is going to be a surprise leaving gift; after living next door to my parents for 18 years they are having to move to Yorkshire, which is very sad, and they will be truly missed (the owners also..).So my mum thought this would be a good way of saying it."

Chloe took time out of her busy schedule to take photos especially for the portrait. I worked closely with her on a number of designs for the portrait to make sure the composition and sizing were correct between all of the dogs.
Chloe and her family decided on a 20 x 16 inch portrait which is perfect for a group portrait. read some testimonials below from Chloe when she received the portrait.
Client Feedback
Dear Melanie,
I can not thank you enough for the fantastic portraits you have done for us. The rest of the family are thrilled and were excited to see it on the website. I know that our friends are going to be very pleased with it when we give it to them. I shall write to let you know the outcome, for I know they will love it - and more so because it is a gift.
Thank you once again
Many thanks
Chloe x
Hi Melanie,
Just to let you know that the drawing has arrived at my parents house in one piece! I have been told by my mum that it looks amazing. I cannot wait to see it myself, next time I'm there and I am sure that our friends will love it! Many thanks for all the effort you have put into making this a special experience.
All the best
Chloe and family x
Jack Russell Pencil Portrait
If you a Jack Russell - or may be 4 Jack Russell's like Chloe's neighbours, why not have a lovely pencil portrait of them. You can email me your photos at any time.