Montage Pet Portraits in Pencil by Melanie Phillips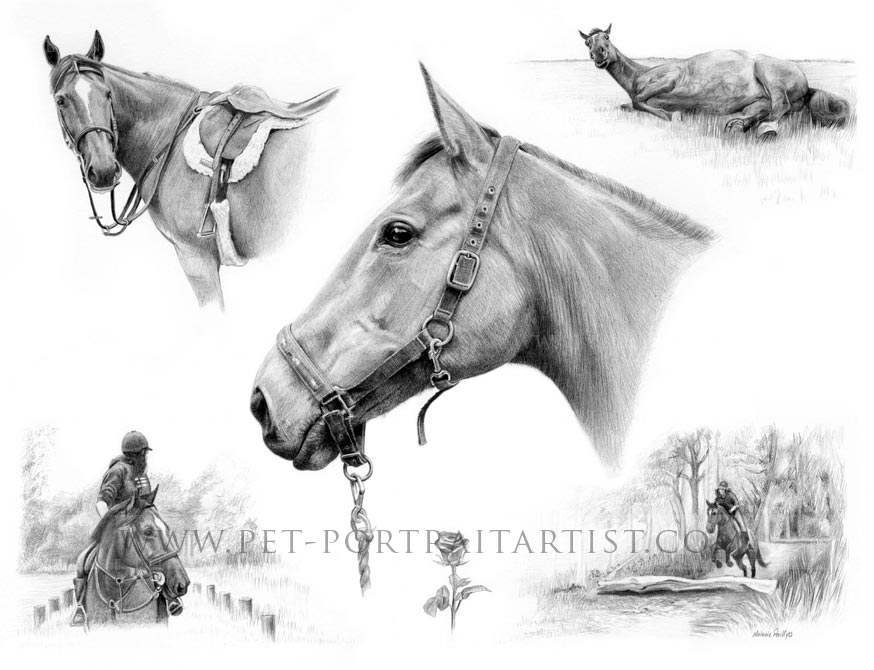 Reference Photos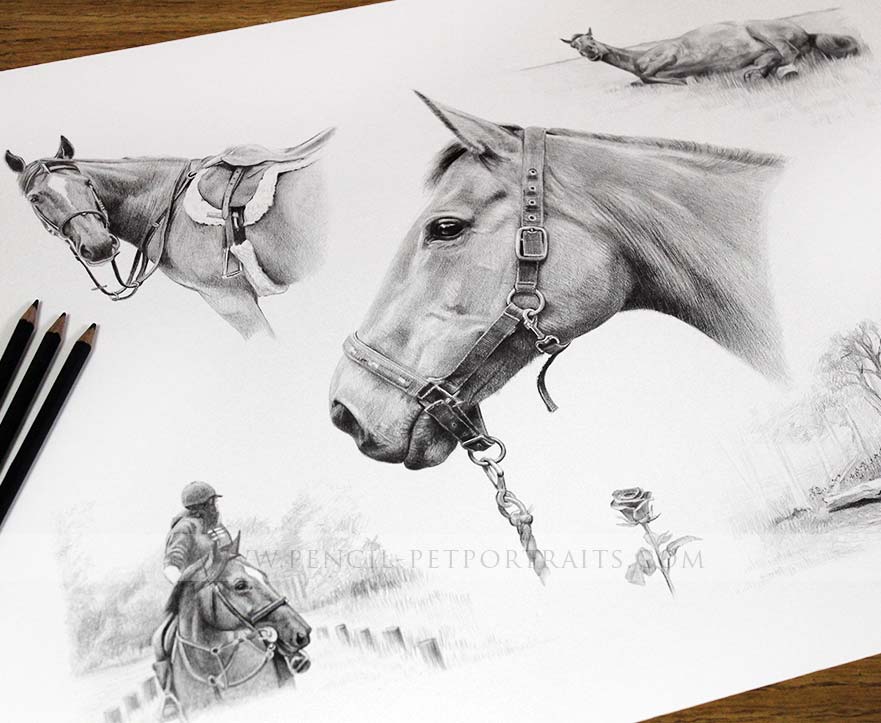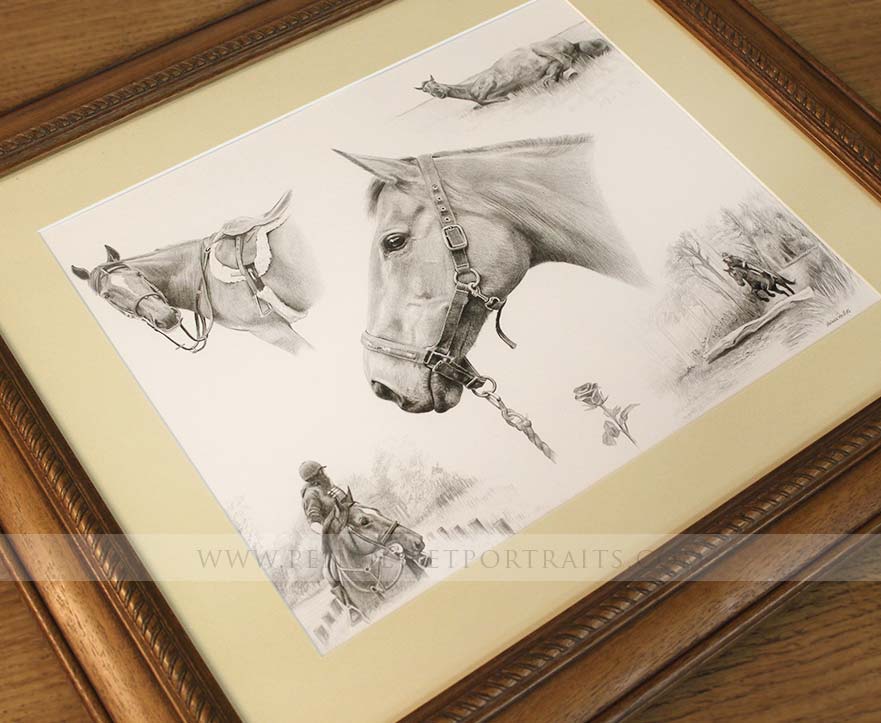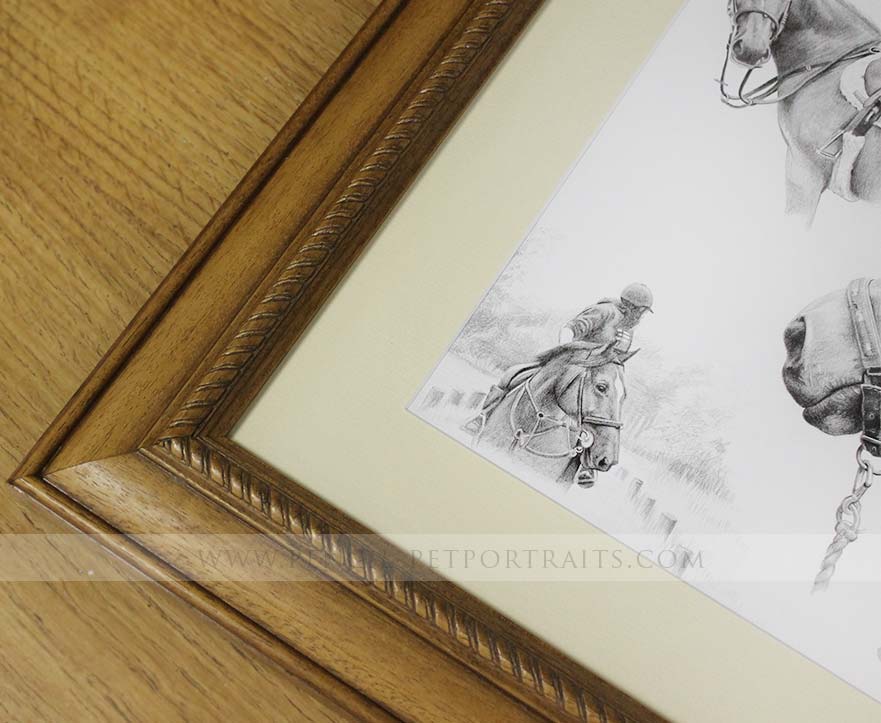 Commission of 'Rose'- Montage Pet Portraits

Callum Mould, UK, emailed me in 2015 enquiring about my montage pet portraits as he wanted to get a really special present for his girlfreinds christmas present. Her horse was called 'Rose' and he had secretley collected lots of photos of Rose without his girlfreind knowing. Sneaky!!

Callum picked out a few of his favourites that he felt captured Rose well and left me to come up with a design for the portrait. I took some time to design a number of compostions and designs for Callum to view, using photoshop and my imac. I find it is a great way of showing cleints what the desing of the portrait could be like. Callum loved one particualr design and we tweaked it until we came up with the perfect design for Rose. Callum also asked if instead of adding Rose's name on the portrait, would it be possible to have a drawing of a Rose instead. Perfect! I was very happy to oblige!

I completed the portrait on my favoruite Italian Fabriano paper at 18 x 14 size and also had it framed by Jane our local framer, and I have taken some photos of it below, both before and after framing. You can also read some testimonials from Callum too. I hope you enjoy viewing this page and the pencil montage pet portrait of Rose.
Good Evening Mel,
Firstly, I can confirm Rose is in one piece :D
Secondly, it is amazing! You have done a tremendous job, thank you!
Lastly, I totally understand what you meant regarding the bubble wrap (I beat my mum home so ended up opening it myself), must have taken half an hour haha, good job! I am very thankful for your help throughout this project, thoroughly enjoyable.
I will get a photo to you :D Thanks again, hope you guys have a wonderful Christmas and New Year if I do not speak to you before.
Cal :D
Hi Mel, Its perfect! :D Thank you ever so much.
Cal :)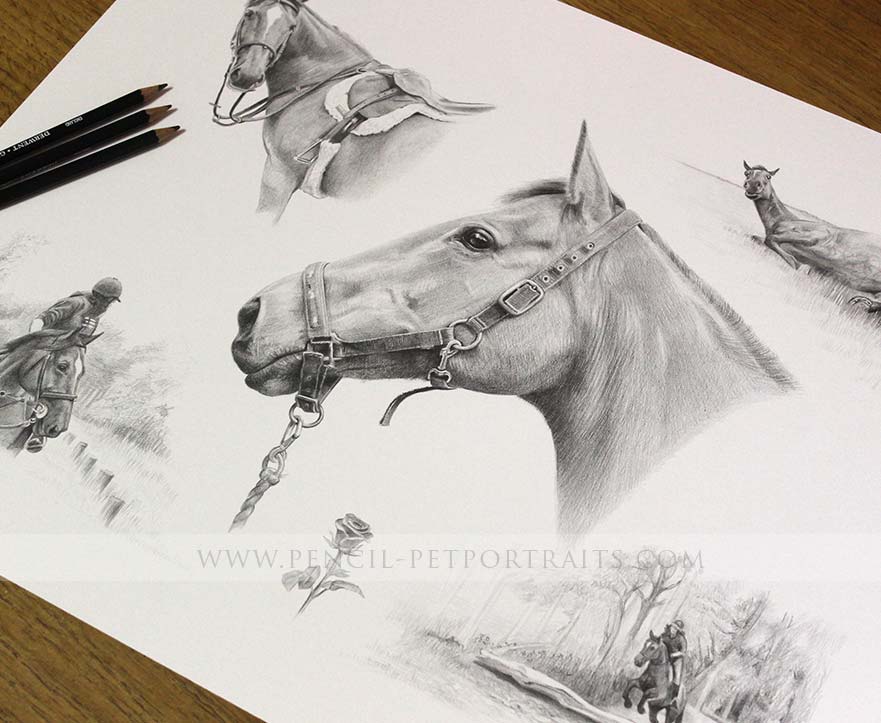 Framed Pet Portraits