Horse Pet Portraits
Welcome This was a really lovely commission to work on with a very nice chap called Callum. We spoke on the phone a number of times to make sure that we got all of the design details of the montage correct and to make sure it was kept a complete surprise for his girlfriend! View lots of photos and read more about the commission below.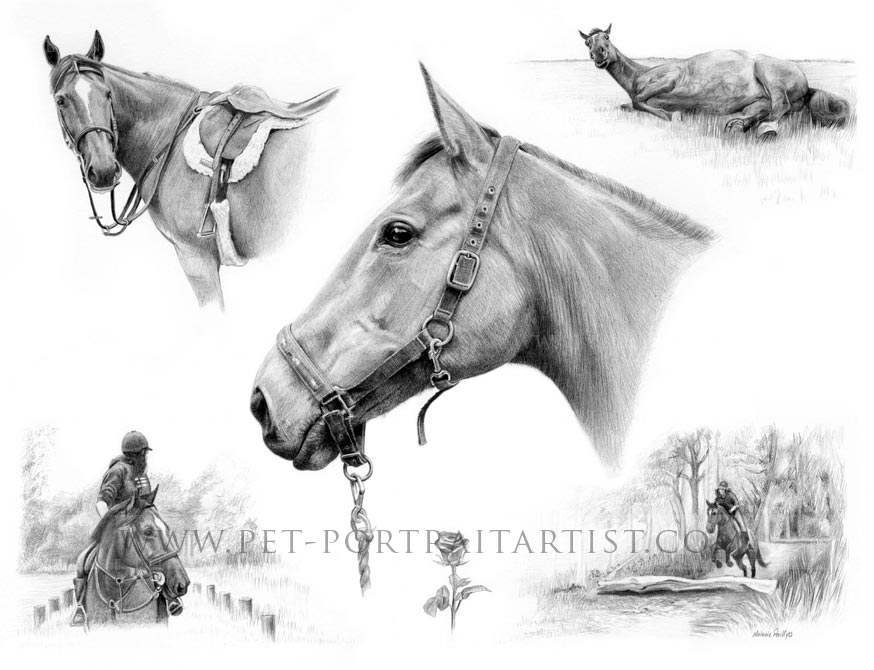 The Horse Pet Portrait in Pencil
I took some lovely photos of the portrait from different angles so that you can see it in a more natural way. They show my pencils too which helps to give scale to the portrait.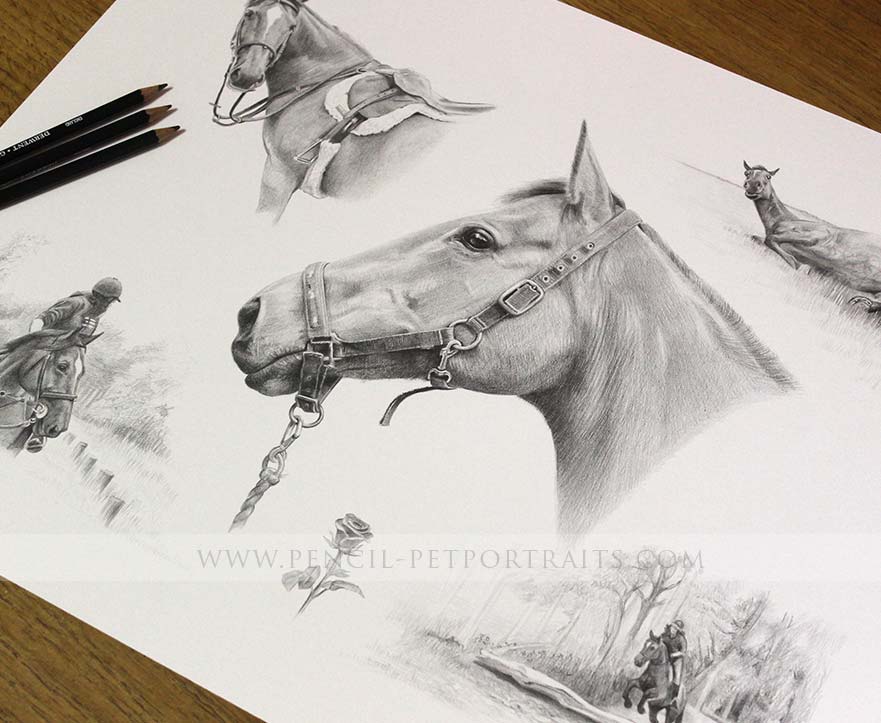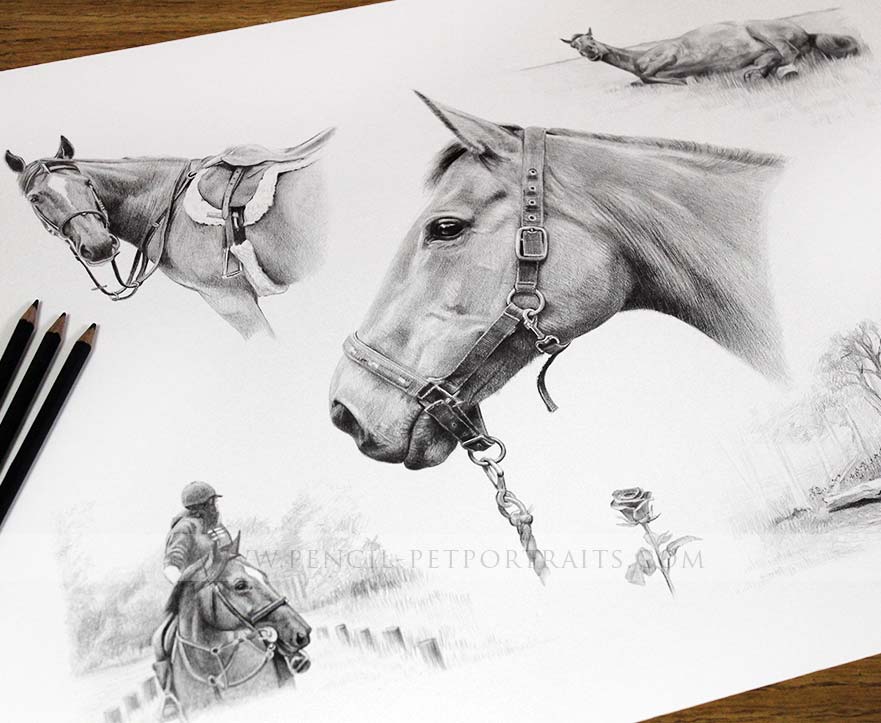 About the Commission of Rose
Callum Mould emailed me in 2015 as he wanted to get a really special present for his girlfriends Christmas present. Her horse was called 'Rose' and he had secretly collected lots of photos of without his girlfriend knowing.
Callum picked out a few of his favourites that he felt captured Rose well and left me to come up with a design for the portrait. I took some time to design a number of compositions and designs for Callum to view.
He loved one particular design and we tweaked it until we came up with the perfect design for Rose. Callum also asked if instead of adding Rose's name on the portrait, would it be possible to have a drawing of a Rose instead. Perfect! I was very happy to oblige!

I completed the portrait at 18 x 14 size and also had it framed by our local framer. Read some emails from Callum when he both saw the final portrait and when he received the drawing too.
Client Feedback
Good Evening Mel,
Firstly, I can confirm Rose is in one piece :D
Secondly, it is amazing! You have done a tremendous job, thank you!
Lastly, I totally understand what you meant regarding the bubble wrap (I beat my mum home so ended up opening it myself), must have taken half an hour haha, good job! I am very thankful for your help throughout this project, thoroughly enjoyable.
I will get a photo to you :D Thanks again, hope you guys have a wonderful Christmas and New Year if I do not speak to you before.
Cal :D
Hi Mel, Its perfect! :D Thank you ever so much.
Cal :)
The Horse Pet Portrait Framed
Here are some photos of the portrait framed.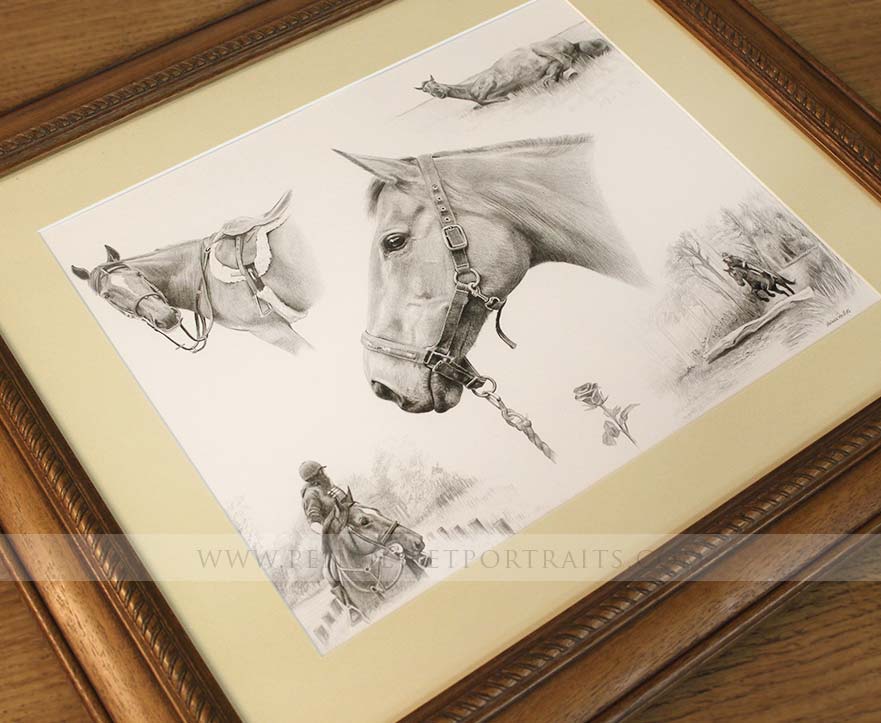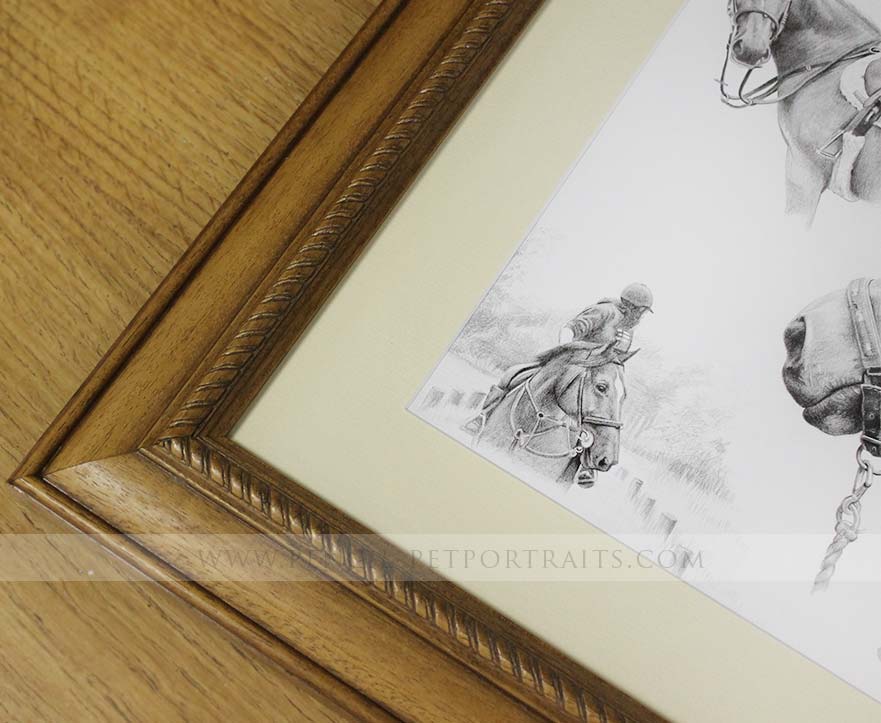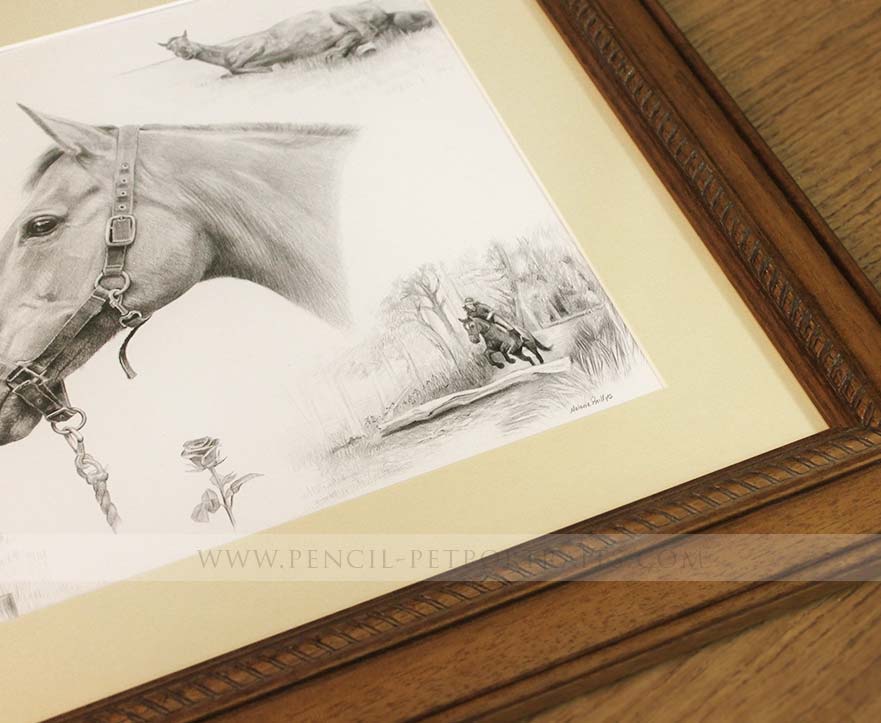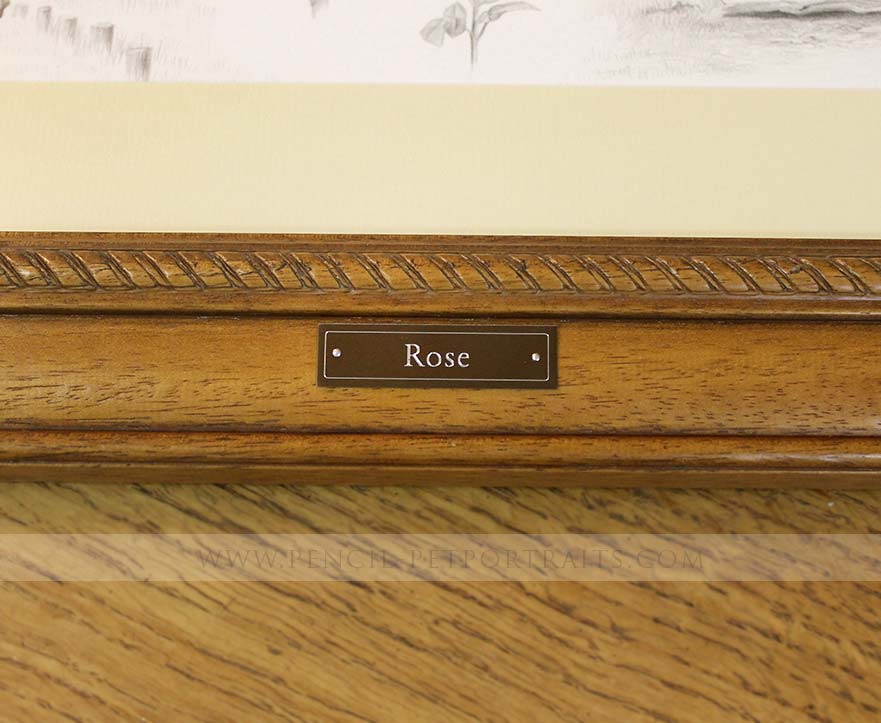 Horse Pet Portraits
I hope that you have enjoyed viewing my horse pet portrait of Rose. Montage drawings are very popular, especially for horses and if you would like a drawing similar to this, please email me or Whatsapp me your photos and ideas at any time.