Horse Pet Portraits Montage by Melanie Phillips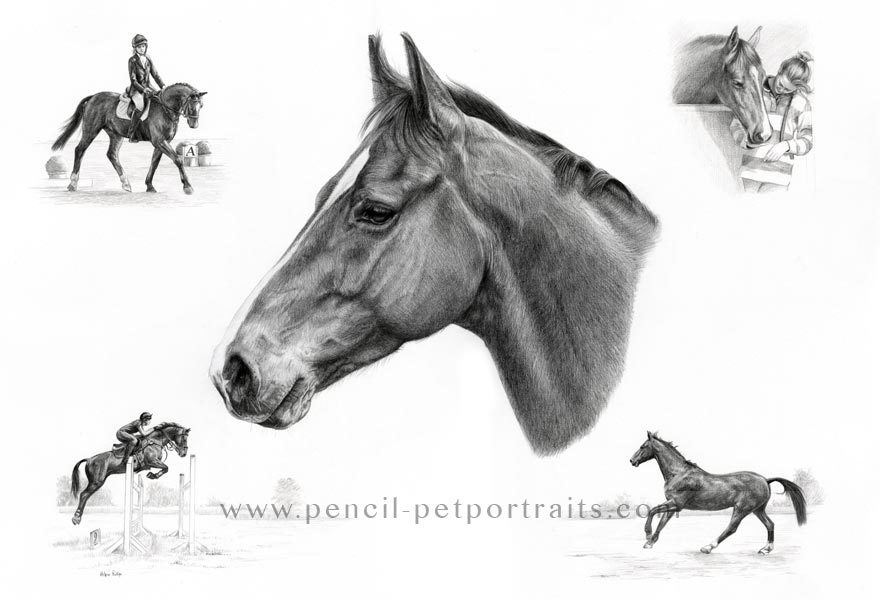 Reference Photos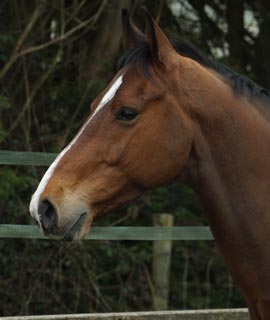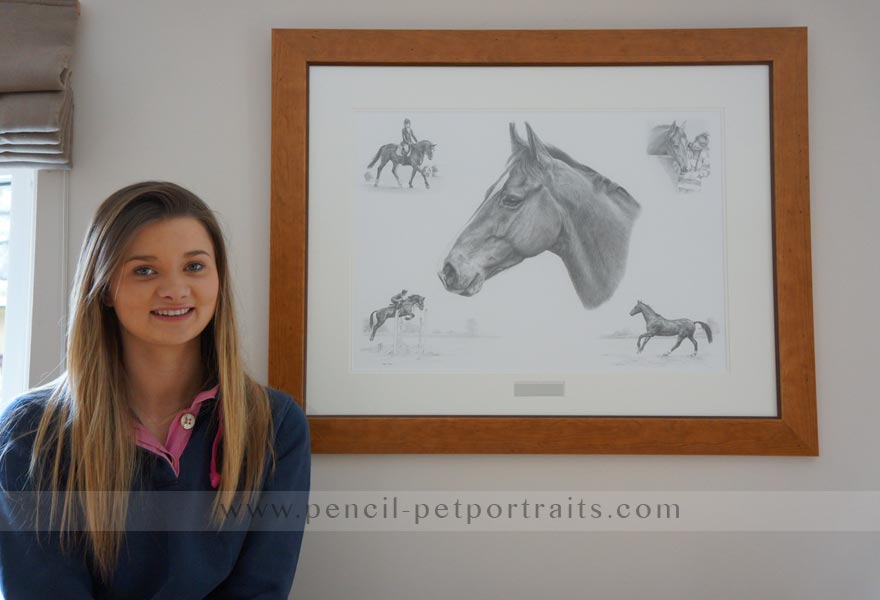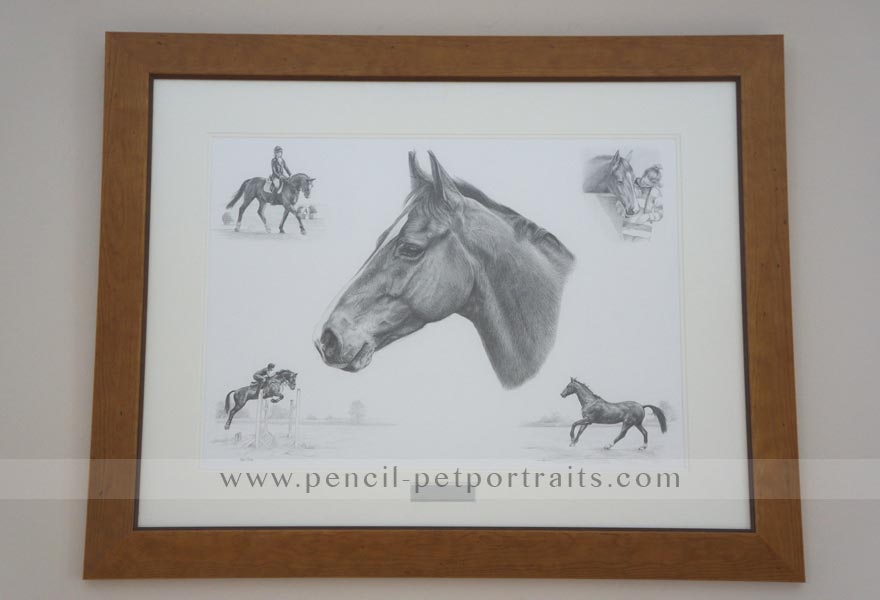 Horse Pet Portraits Montage - 'Cassanova'

Jane and Mark (UK) telephoned my studio in March 2016 to ask if i would be able to create a horse pet portraits montage of their daughters horse called Cassanova. Their daughter Olivia was turning 18 and they wanted to surprise her with a drawing. They had been looking at my website for some weeks and were in the process of preparing in everything needed for a portrait. Managing to keep this a complete surprise from Olivia, they chose photos of Olivia with Cassanova which they already had, along with taking a few new photos using a digital camera, at the stables. They chose one main photo for the central study and 4 other photos for the studies.
Jane and Mark asked if the portrait could be framed using my honey knots frame which my professional framer Amanda created for me. You can see photos of the framed portrait below when I was packing the drawing, along with photos of the portrait when Olivia had received it when it was hanging in situ.
I took a video of the drawing of Cassanova when it was complete which you can see below also. I hope you have enjoyed viewing this page of Cassanova's horse pet portraits montage and if you would like me to create a similar portrait for you, don't hesitate to email me at any time with your photos.
Hi Melanie,
It looks great, Olivia will love it!
Cant wait to get it now.
Jane x
Post on Facebook from Olivia -
Well this came as a surprise! The most beautiful drawings of Casanova done by the incredibly talented Melanie Phillips. This is my birthday present from my parents - couldn't of asked for anything more.
THANK YOU ❤️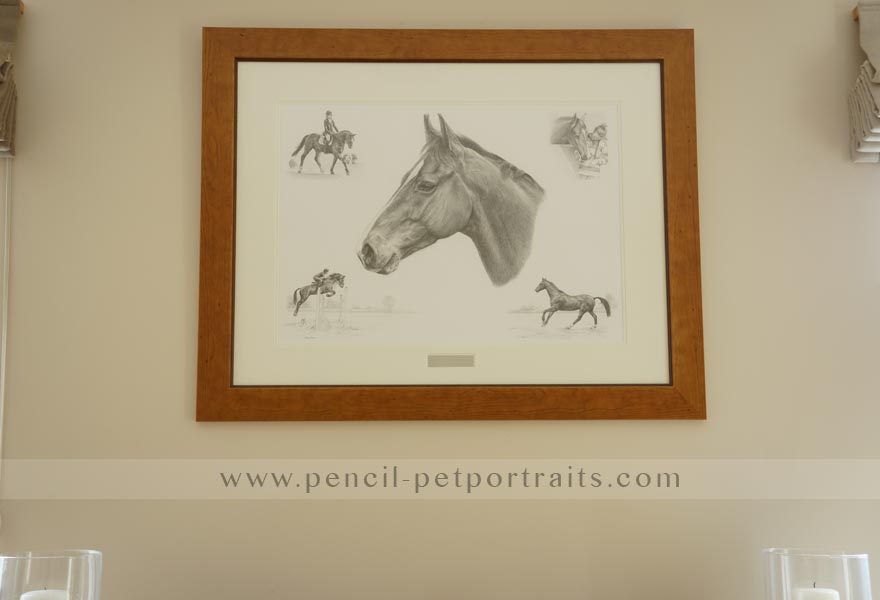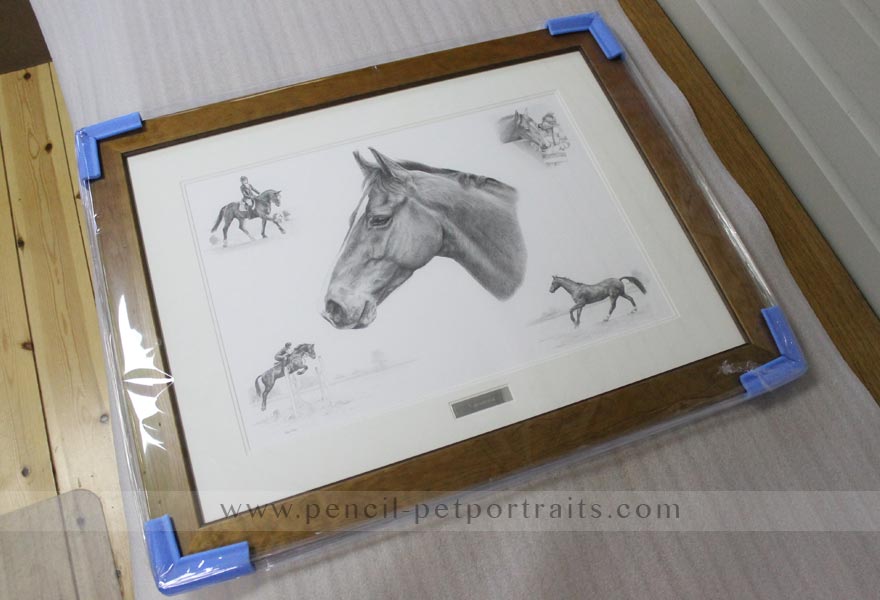 The photo below is a quick snap I took when I was packing the portrait up ready to send to Jane and Mark. I use professional packaging as my portraits are sent far and wide, so I need to make sure they are safe for their long journeys.