Horse Pencil Portrait
The horse pencil portrait of Monty and Duffy was a lovely one to create for my client. It was commissioned as a special 60th birthday surprise and you can read about the portrait and how it all developed below.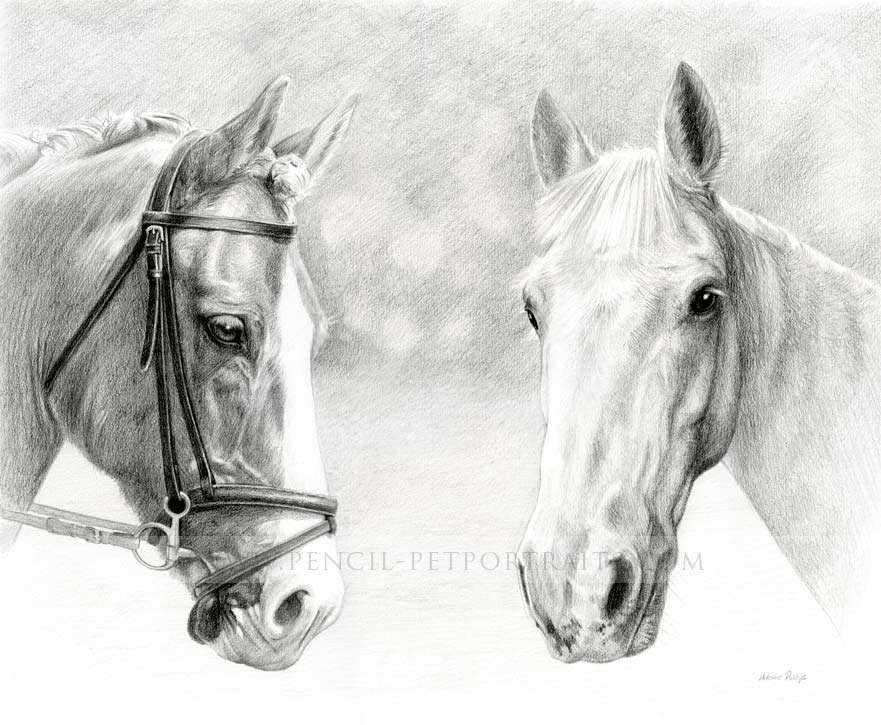 About the Commission of Monty and Duffy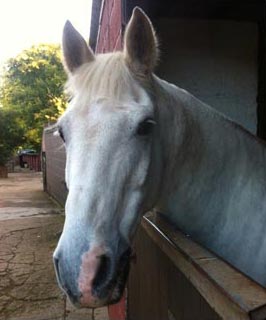 Elizabeth and her sister contacted me in 2012 to commission a pencil portrait of their mums two horses in time for her 60th birthday. The horses were called Monty and Duffy. Elizabeth and her sister provided me with a range of photos to work from which was perfect. I used two separate photos for Monty and Duffy, which is often preferably to using a single photo with multiple subjects in, as I can see much more detail within the photo.
The portrait was completed a 16 x 12 inches drawing and I also added a very subtle out door background scene behind to give them impression both horses were in the same scene and space. By shading the background, this enabled Duffy to stand off the paper, being a white horse it allowed me to depict the sunlight within the scene and on both horses heads.

Once the drawing was complete and with Elizabeth, she very kindly sent a wonderful photo once the portrait had been framed, presented to her mum and hung in situ.
Client Feedback
Hi Melanie,
It is beautiful It really captures them perfectly...really pleased with it!
Kind Regards
Elizabeth
Hi Melanie,
Just wanted to let you know the portrait has arrived and it is absolutely beautiful.....perfect
Thank you ever so much for your hard work it is very much appreciated. Once again thank you....I cannot wait to show it my mom. I will keep your details for future portraits we may want later on and definitely recommended you to anyone.
Hope you have a lovely Christmas and wish you all the success in the years to come.
Take care
Kind Regards
Elizabeth
Hi Melanie,
Just wanted to show you a picture of the portrait that we had done now it has been framed, we had it on 3 mounts and then a dark wooden frame around the edge...it looks beautiful...it is now hanging up in the front living room. Thank you ever so much for doing it for us. From everyone back at my end we would like to wish yourself and Nicholas (and your pets) a very Merry Christmas and a Happy New Year
All the best for the future
Take Care
Kind Regards
Elizabeth
The Horse Pencil Portrait in Situ
The Elizabeth had access to her own local framer and emailed me a photo of the portrait when complete. I love the triple mount with the different sized inner mounts, it works beautifully.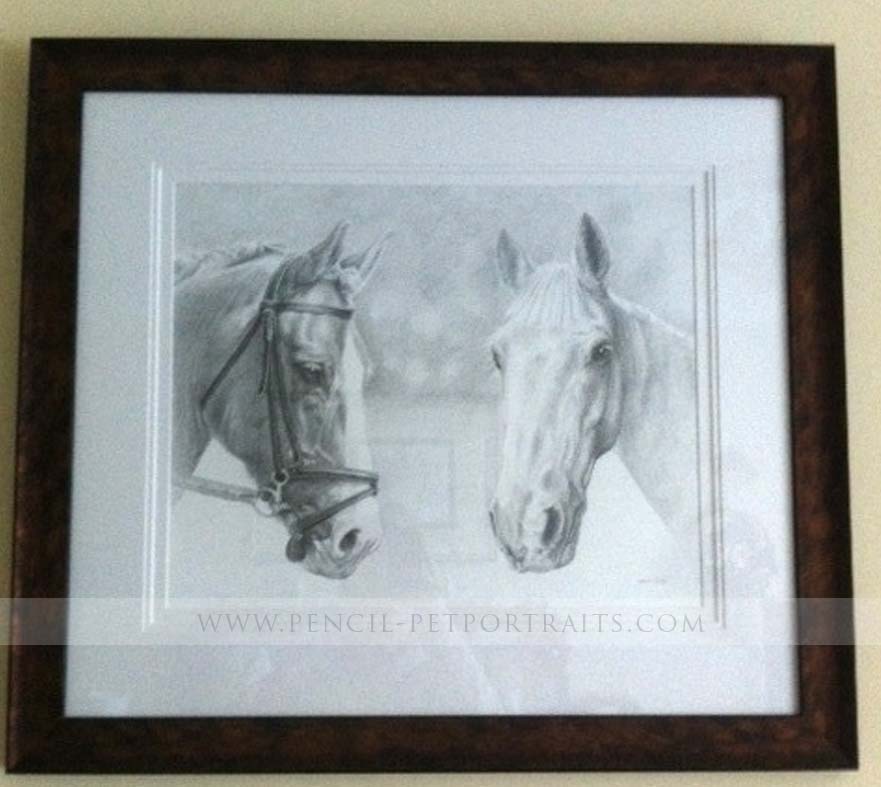 Horse Pencil Portrait
If you have a horse that you would like a portrait of, or perhaps a double horse portrait like Monty and Duffy above, you are more than welcome to email or message me your photos. If you are looking to have a portrait for a specific date, try to contact me as soon as possible as I do have a waiting list.