Horse Pencil Pet Portraits
Welcome to my horse pencil pet portrait of Al! This was a really lovely commission and if you scroll down below the pencil drawing of Al you can read all about it and see a photo of the recipient with the portrait too.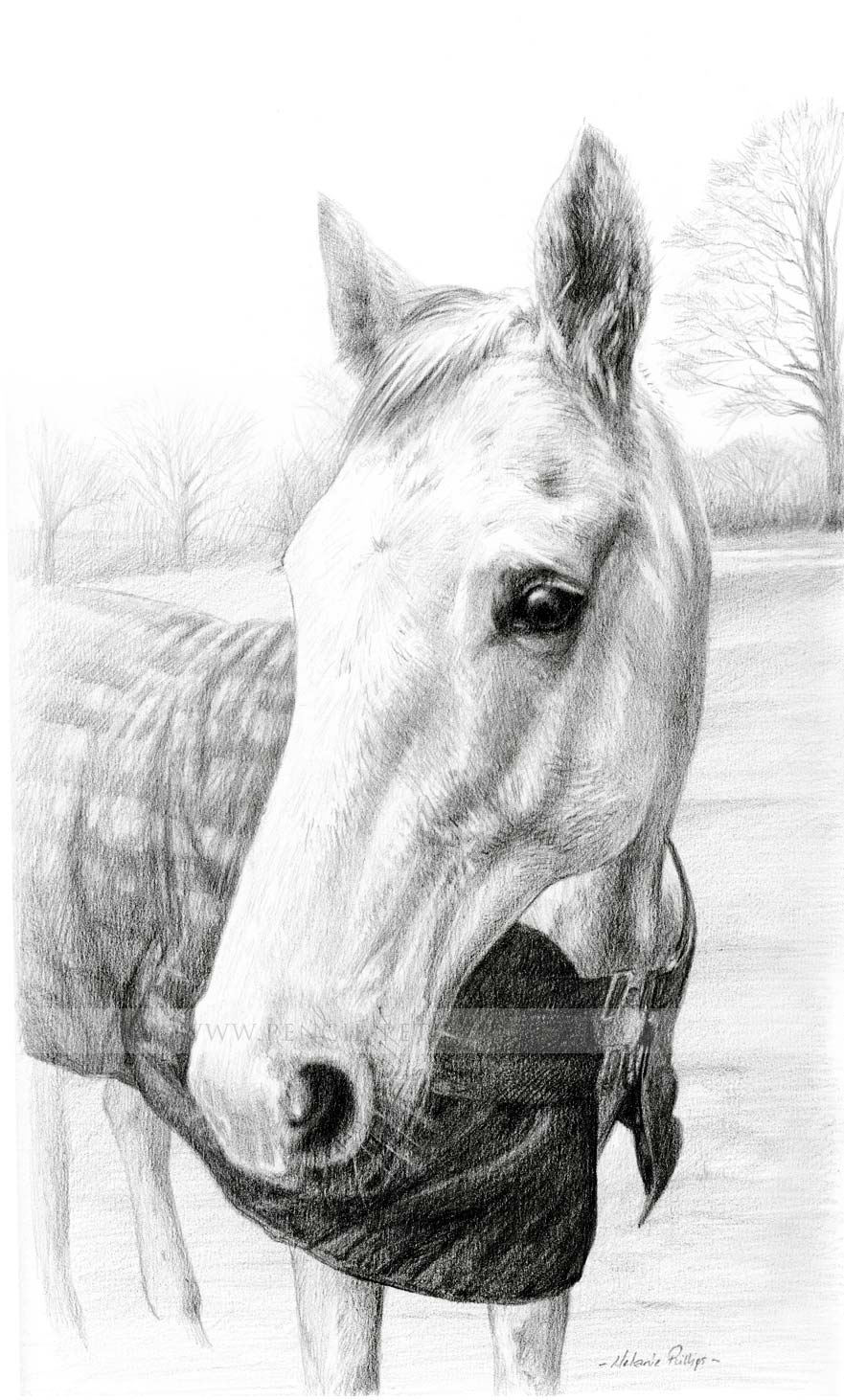 About the Horse Pencil Pet Portrait Commission of Al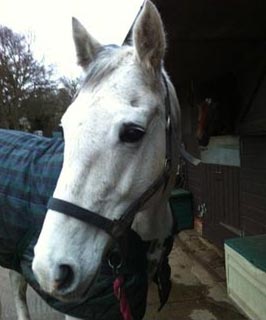 Donna Westbrook, UK, enquired to ask if I would be able to draw portrait of her husbands horse Al. The surprise portrait was for her husbands birthday in 2012. Donna only had a few photos of Al as he had sadly passed away that year, so it was a challenge to find one that would work for a pencil portrait.

I chose the best photo from the selection creating a new background for Al out in the field where he loved to be, in a serene landscape with trees and fields. I also created the portrait at a bespoke size, as the composition was much longer and thinner than the 16 x 12 size Donna requested. So as you can see form the finished artwork it was an 18 x 10 pencil drawing. I am always happy to create bespoke sizes for my clients!

Donna called me to thank me personally for completing the portrait as she knew that her photos were so limited. She was simply delighted to that I was able to create a portrait for her and her family.
Client Feedback
Hello Melanie,
It is fantastic thank you so please do send to be framed.
Thank you for your hard work
Donna Westbrook
The Horse Pencil Pet Portrait with the Recipient
Donna very kindly sent me a photo of her husband at his birthday party with the portrait which you can see below at his birthday gathering. I am delighted to be able to add it to my website and so pleased that Dona and her family are so happy with their portrait!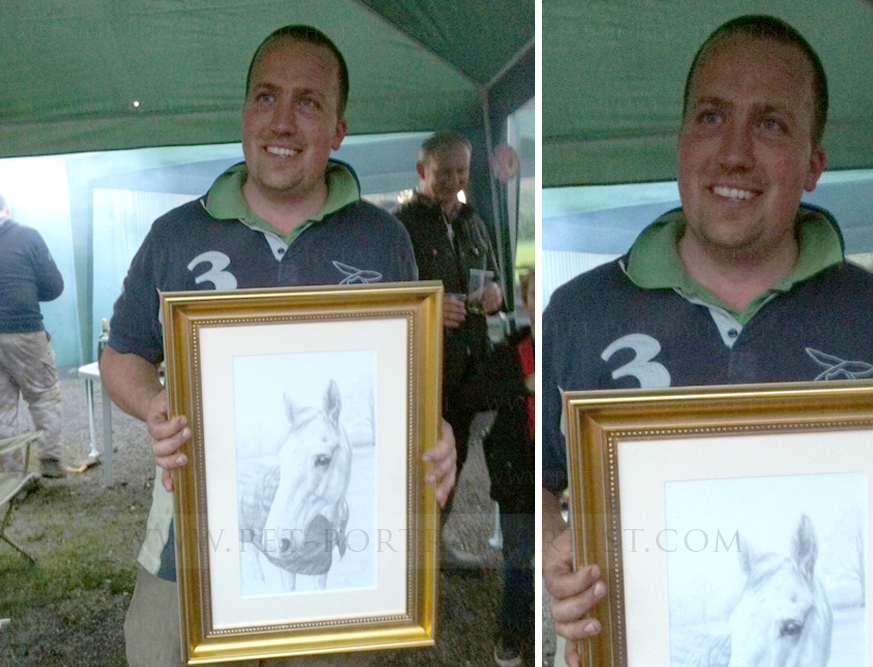 Horse Pencil Pet Portraits
I would be delighted to hear from you if you would like to have a horse pencil portrait completed. They are wonderful gifts to give to friends and family as you can see from the portrait of Al. The recipient was thrilled and it is so lovely to be able to bring back memories for them of their best friends contact me at any time.