Grand Basset Griffon Vendeen Pet Portraits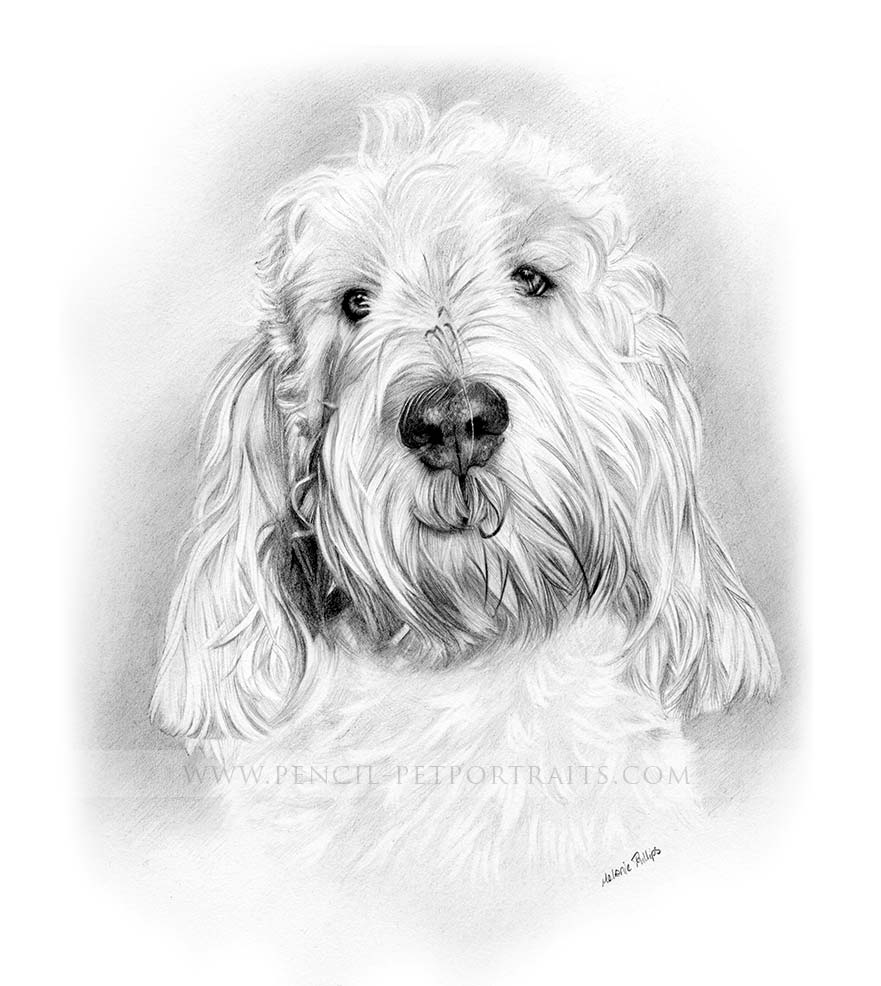 Reference Photos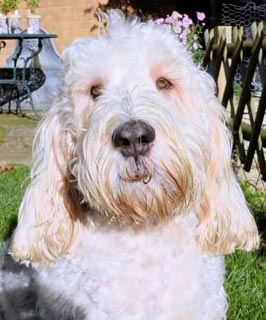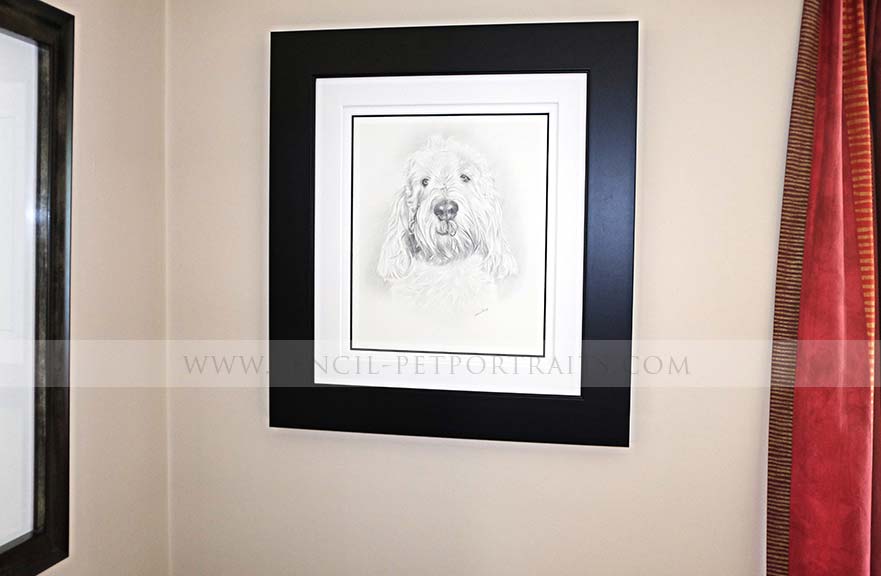 About the Commission of 'Bilbo' - Grand Basset Griffon Vendeen Pet Portraits

Tony Goode, UK contacted me in December 2014 to ask if I have ever drawn a Grand Basset Griffon Vendeen Pet Portraits and was i the artist who had exhibited at Crufts that year. The truthful answer was no, that i hadn't been given the opportunity to draw a Grand Basset Griffon Vendeen and that although i have had work at Crufs many years ago, it unfortunately wasn't me that year. However i would love to draw Bilbo! Tony and his wife telephoned me to tell me all about their dog Bilbo and sent over some beautiful photos of him. Tony's hobby is Photoshop and he had taken many wonderful photos of Bilbo so we were spoilt fro choice in choosing 'the one' to use as the basis of the portrait.

Tony decided he wanted a 16 x 12 head and shoulder pencil portrait showing Bilbo's eyes, although they requested that his wonderful long fur to fall naturally over the edges of his eyes, which is how is usually is on a daily basis. The main photo we all chose to use was one of Bilbo who has recently come back from the groomers and I used other photos as reference for the strands of longer hair. The final scan above shows the portrait along with a detail of Bilbo's face. You can also see some photos of the portrait with my pencils to help give the portrait scale. Tony very kindly emailed me some photos of the portrait when it was framed too hanging in situ - perfect!!
Tony telephoned me personally to thank me for the drawing of Bilbo - its always wonderful to speak to our clients on the phone :) Tony and I had a number of lovely chats over the time, not only about Bilbo but also about iMacs too!