Golden Retriever Pet Portraits by Melanie Phillips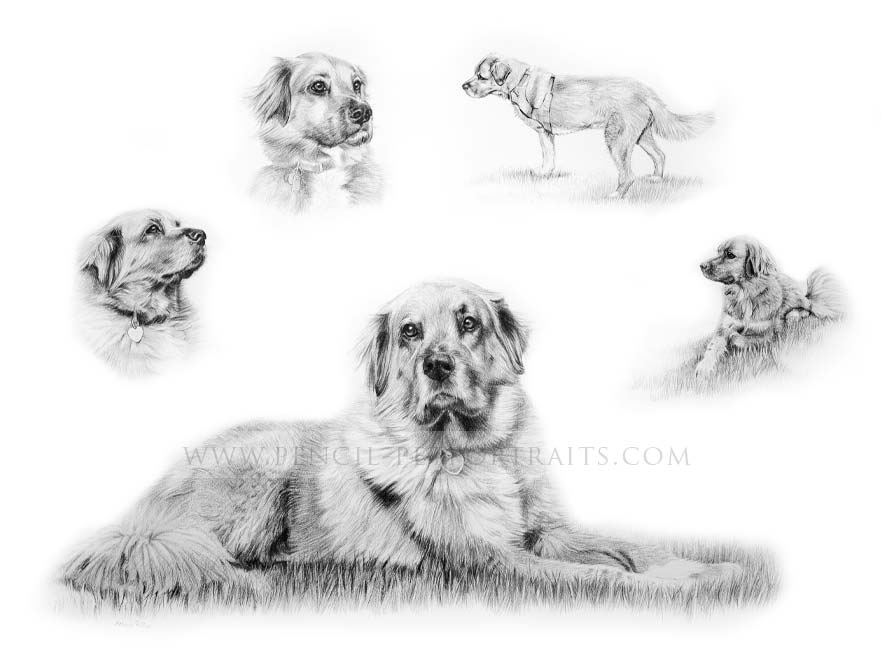 Reference Photos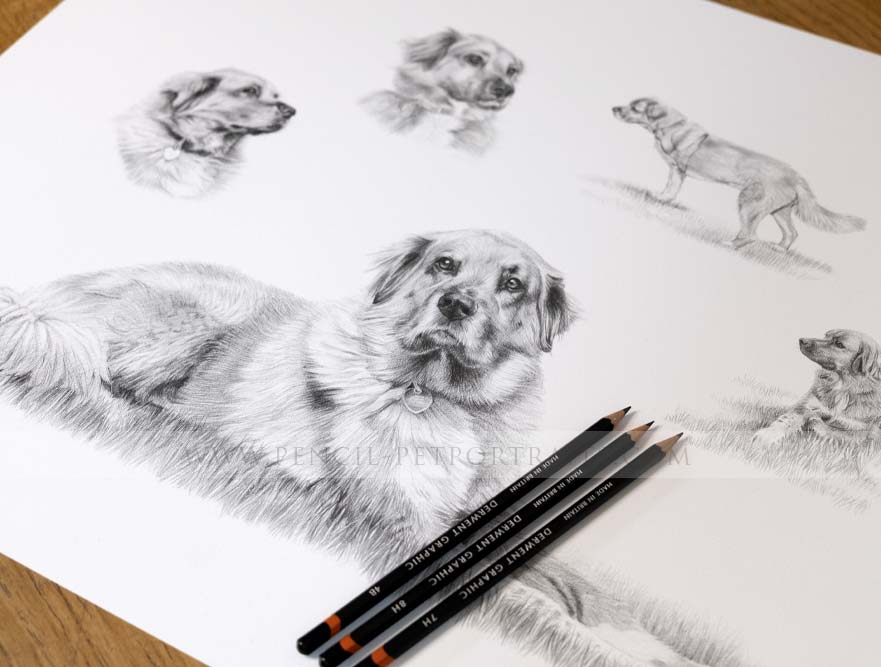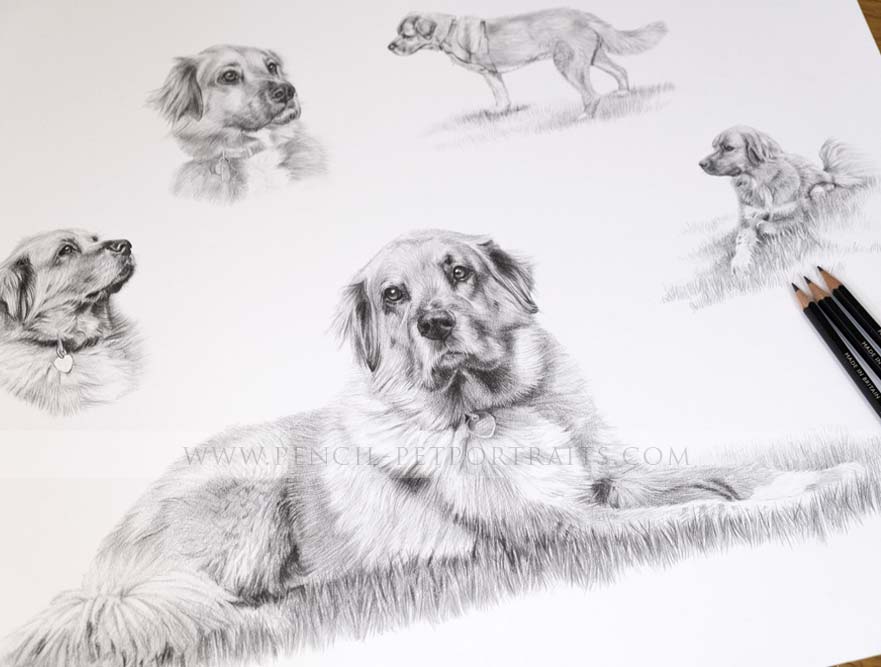 Commission of 'Tess'- Golden Retriever Pet Portraits

Una Whitcombe, UK contacted me in 2012, to ask if I would draw their beautiful Golden Retriever called Tess for her husbands birthday in March 2013. Una visited our studio before Christmas to arranged her Golden Retriever Pet Portraits with me. Una loved the look of the montages and wanted to portray Tess in a variety of different poses, from a puppy, swimming, to rolling in the grass and decided on a 20 x 16 sized drawing.

While Una was in my studio, we looked though all of her photos together, picking out the ones that were suitable for a portrait and which we felt would work really well for a pencil montage. We then did a few designs using the photos in Photoshop to design the composition, trying out a few different photos and with Una's help came up with the perfect design.

I created the portrait before her husbands birthday in March 2013 and Una was thrilled. I have added some lovely photos of the portrait when it was framed by Jane our framer, using the rope frame which is sadly now discontinued. I have also added a few testimonial from Una which I hope you all enjoy reading.
Hi Melanie,

I have had a close look at the picture and it is soo Tess. The moluling you have chosen is the one I would have gone for - we have a few pictures with that type of moulding so that would be perfect.
Also could we have reflection free glass if possible.

I am really looking forward to seeing it
Una
Hi Melanie,

I have shown lots of people who all think you have really captured Tess. I can't wait to see it.
Again, thank you it looks great

Una x