Pencil Pet Portraits
This was a very special commission working with the most fantastic client called Russell who I spoke to a few times on the telephone to arrange the commission. UK born but USA based, it was great to compare notes about where he lived in the UK. Read more about the commission and see lots of photos of the portrait below.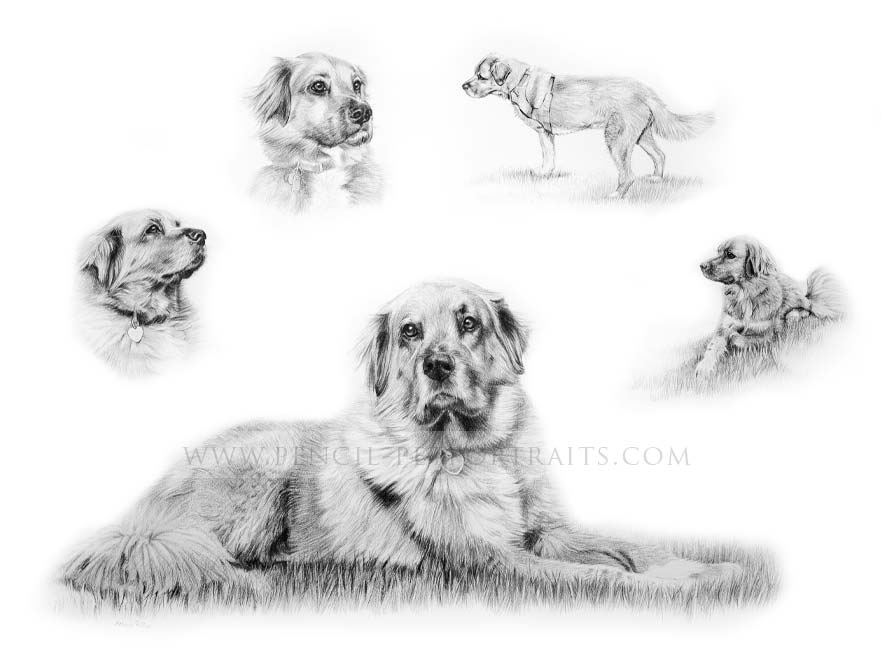 The Golden Retriever Pet Portrait in Pencil
I took photos of the portrait before framing as my portraits always look great and probably closer to the original drawing when viewed in a more natural way like this.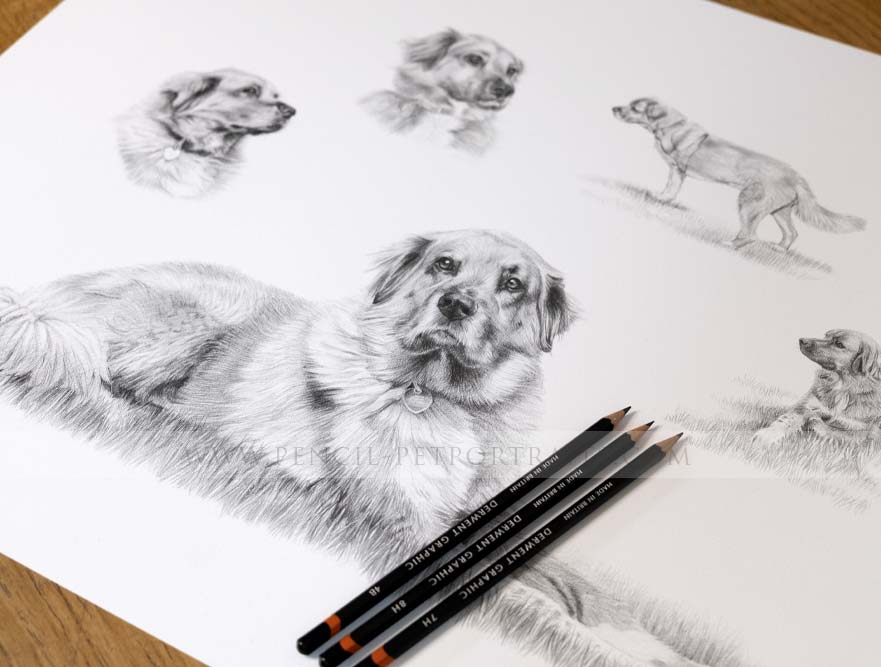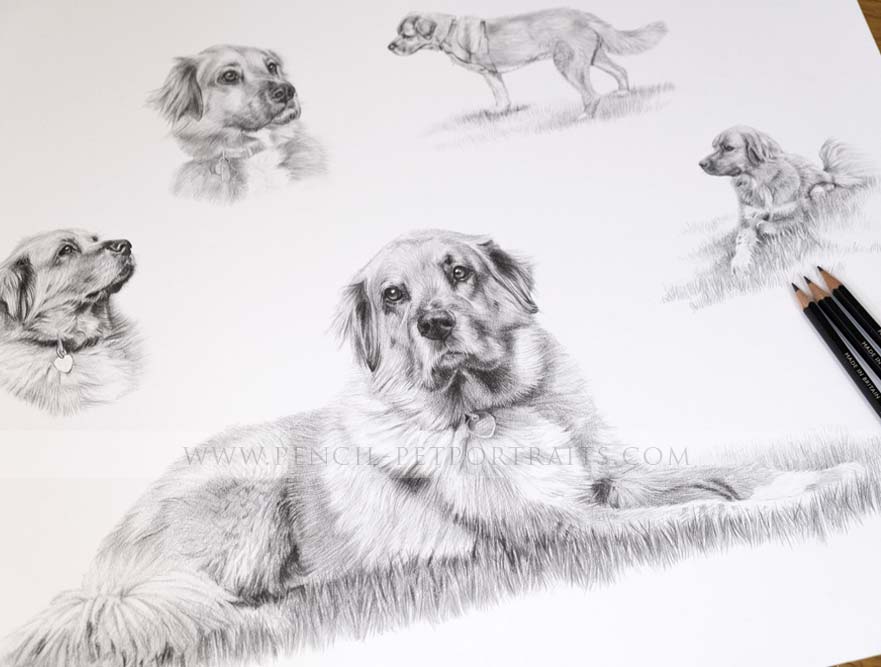 About the Golden Retriever Commission of Mikey
Russell contact me in 2018 to commission a portrait of his much loved family dog called Mikey who had sadly passed away. He wanted to commission a pencil drawing montage for his wife for Christmas.
Russell had chosen 5 photos that he really loved that captured Mikey in different ways, one full body which was to be the main largest study, then four others that captured him at different stages of his life. As you can see in the smaller full body study Mikey only had three legs, with an amputation required half way through his life. Russell requested an 18 x 14 portrait and that size is perfect for montages, it is actually the optimum size!
The portrait was also framed by our wonderful framer Amanda with a matching engraved plaque which you can see photos of below. You can also read just a couple of amazing emails form Russell. Such a lovely chap, really great to deal with and a very good sense of humour. Such a pleasure to create the portrait of Mikey for Russell and his family.
Client Feedback
WOW
Unbelievable Melanie.
My big boy is back home.
That looks stunning, really breathtaking. What a magnificent thing you have done.
Took me 2 hrs and 45 mins to unwrap, well not quite. Immaculate.
Will get some pics for you and share in the coming days.
Looking forward to this evening.
Thank you so much
Russell
Hi Melanie,
Samantha was stunned, in awe, absolutely loves it. Took a photo and shared with the TriPawds group she is a member of immediately. It was late when she got home but I did the big reveal, had it covered with paper taped to the wall, stood her in front of it then removed the paper for maximum effect.
It is PERFECT.
Catch up soon.
Russell
The Golden Retriever Portrait Framed
The portrait was framed in a wooden frame, it looks really natural and works well. You can also see the engraved plaque too, in a mirrored bronze to match with the wood and inner gold line. The finished portrait looked beautiful and the recipient was delighted!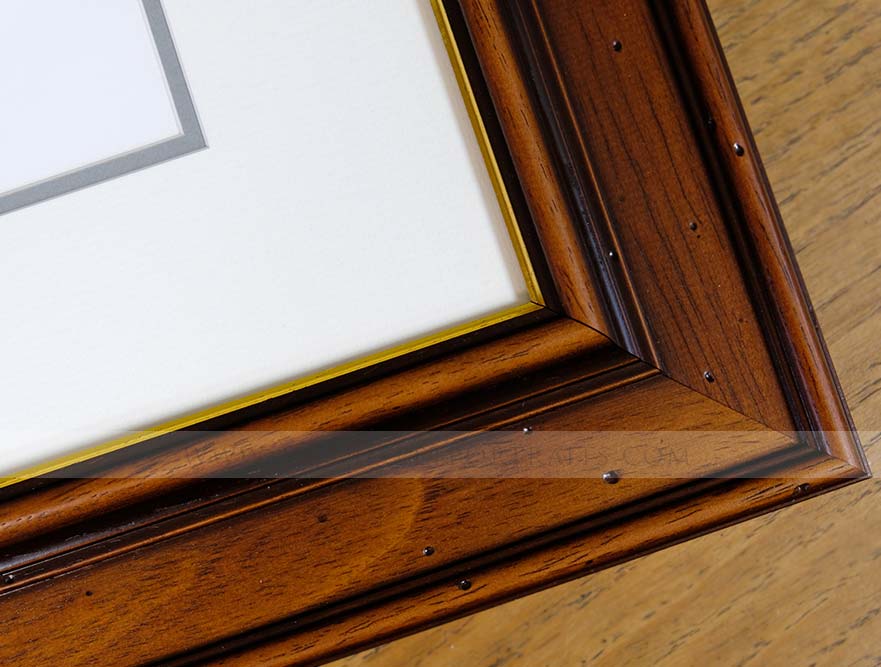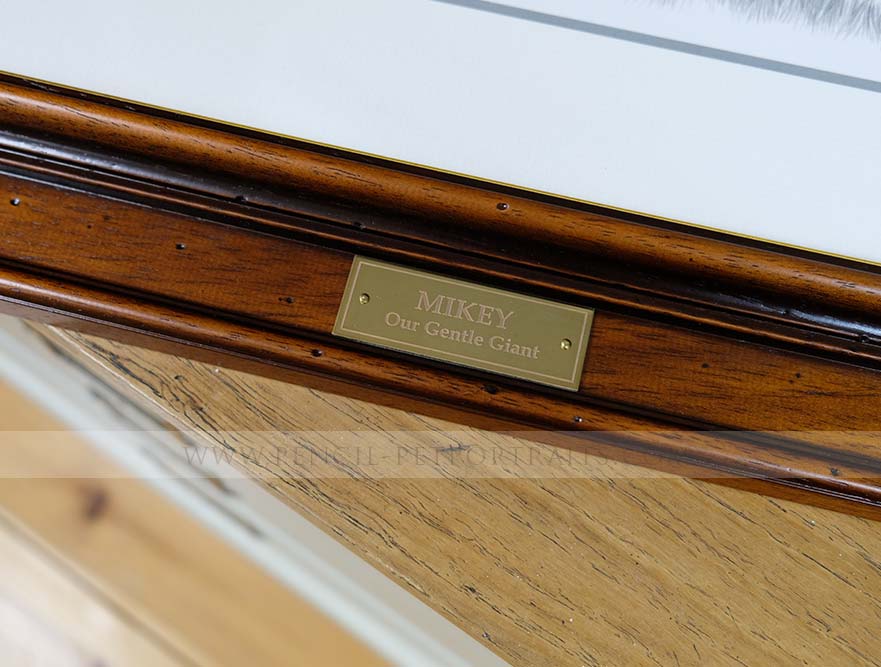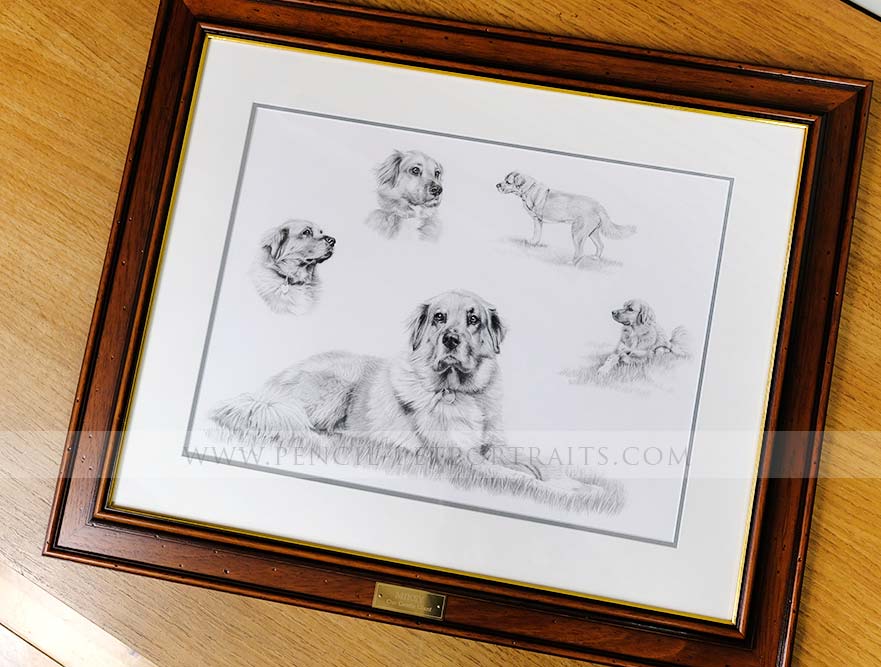 Pencil Pet Portraits
If you would like to commission a Pencil Pet Portrait of your dog, cat or horse, please do contact me at any time. Let me know what kind of portrait you are thinking of having - montage, head study or full body and the size. We can discuss your options and I can come up with a unique and bespoke design for you and your pet. Contact me today!