Flatcoated Retriever Pet Portraits in Pencil by Melanie Phillips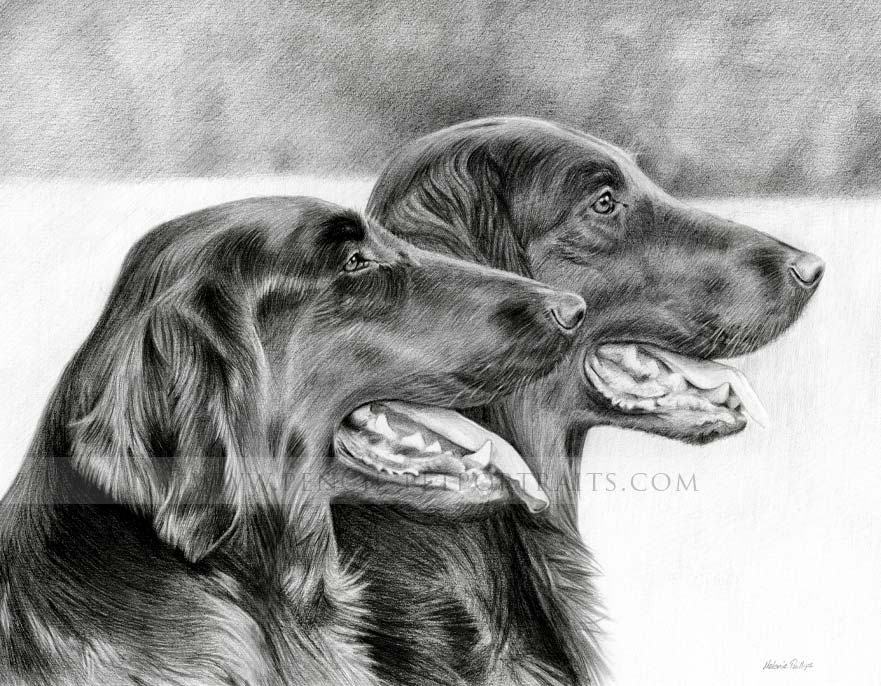 Reference Photos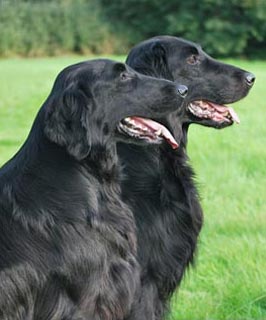 Commission of 'Maddie and Jacob' - Flatcoated Retriever Pet Portraits

Gill Smitherman, UK contacted me via email in 2012 to ask if I would be able to draw two Flatcoated Retriever Pet Portraits of Maddie and Jacob. Maddie and Jacobs breed names are Benvellyn opal JW and Sh ChBenvellyn Nehprite Jade of Seaheart. I was delighted as I absolutely adore the breed and was really excited to get started on the drawing.

Gill emailed me a few lovely photos of Maddie and Jacob, however the nicest photo of them was one where they were sat together looking in the same direction. After speaking to Gill we decided that it would be best to have one single portrait of them both together, rather than two individual pet portraits. The portrait was going to be a 16 x 12 graphite pencil with the chests of the dogs to be drawn down going to the edge of the canvas.

The portrait was commissioned as a surprise gift for Gills family and as i have drawn a number of Flatcoated Retrievers for clients I am fairly well known in their circle, so everything had to be kept under wraps until the portrait was presented. I was then able to post it to our studio diary, website and facebook page. I have added a final scan of the portrait along with a testimonial once they had received the pencil drawing.
Hi Melanie,

Brian and Jane just loved it, decided to let them pick a frame, they both said it was the best pencil drawing of a flatcoat they has seen. You can publish it now!

Thanks again

Gill
Hi it arrived today perfectly packaged and it's just wonderful thank you. Gill