Double Cat Pet Portraits in Pencil by Melanie Phillips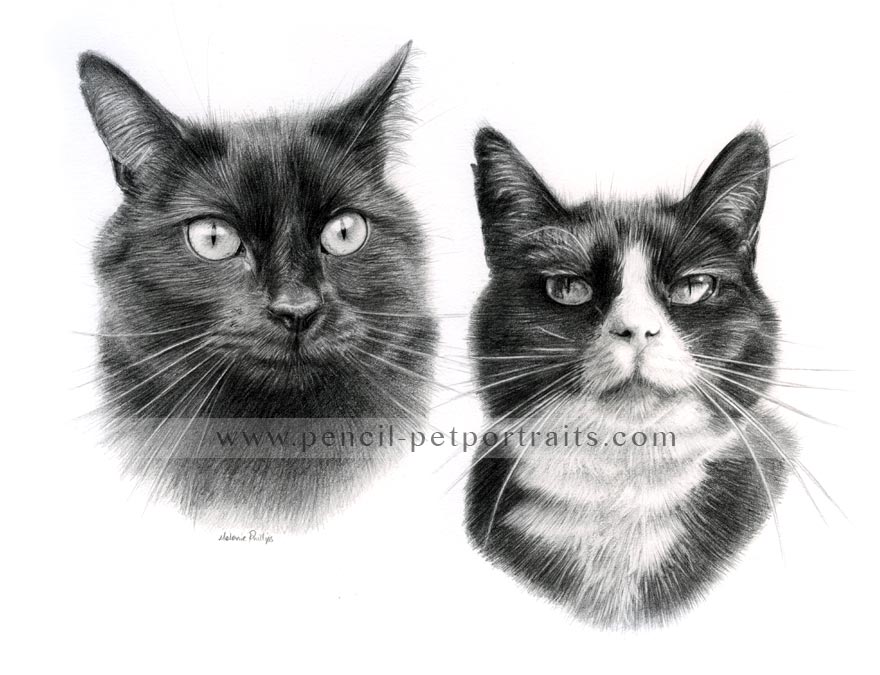 Reference Photos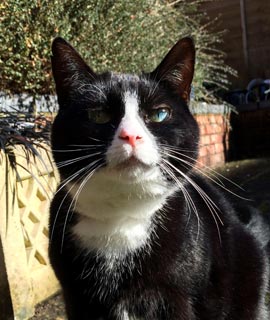 Double Cat Pet Portraits Reference Photo - Pixie & Boots'

Welcome to the double cat pet portrait of Pixie and Boots. My client Howard emailed in October 2015 as he wanted to purchase one of my personalized email gift vouchers for his wife Julie. It was to be her Birthday just before Christmas and he wanted to surprise Julie with the gift of a portrait, however preferred her to have full control over the details of the commission.
Julie was delighted with the surprise and in January 2016 emailed with lots of lovely photos of their cats Pixie and Boots. I was really looking forward to getting started the design process with Julie of how both Pixie and Boots were going to be positioned in the drawing.
Julie and myself chatted about their positioning and after a couple of mock-ups being sent back and forth via email, we achieved the perfect positioning. I have added a couple of photos of me working on the drawing along with the reference photos I used below. I have also added two testimonials of when Julie and Howard received the final scan of the artwork.
Hi Melanie
Thanks for the email, portrait looks fantastic, Julie will not see until later tonight, she will be in touch later
again many thanks
Howard
Hi Melanie,
You have captured their personalities beautifully.
Many thanks.
Julie