Dog Portraits
Welcome to my dog portraits in pencil drawing of Kilo, commissioned by James USA. I hope that you enjoy reading about the commission.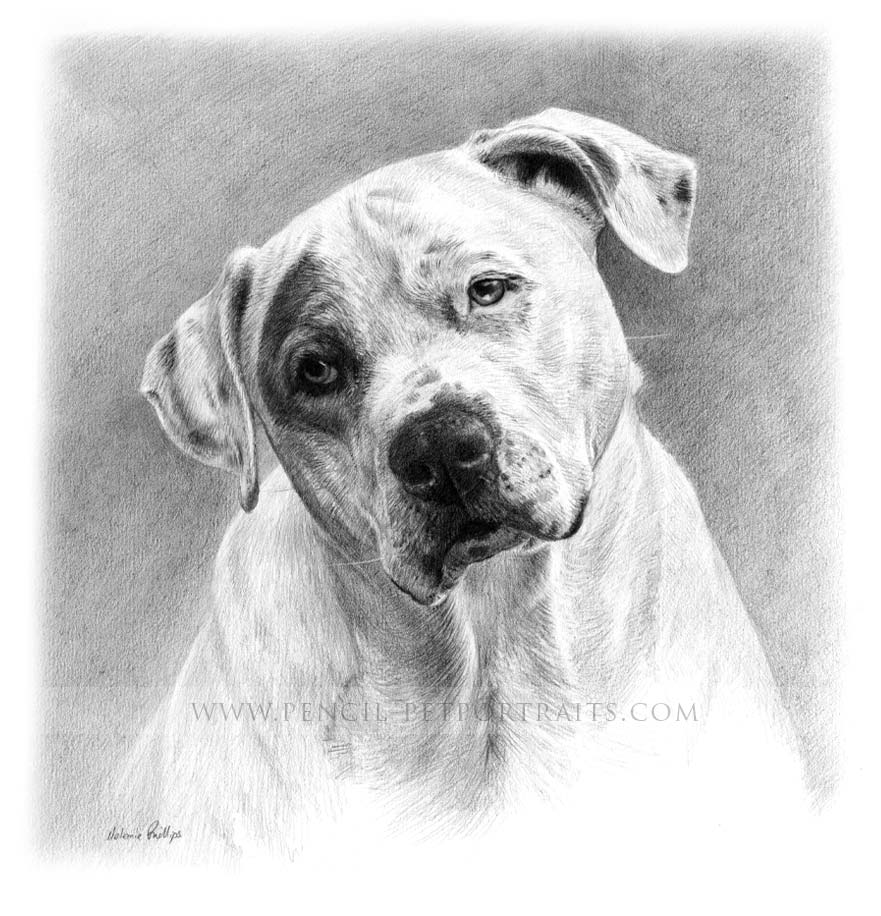 The Portrait with my Pencils
The photos below the portrait on my plan chest with my pencils just prior to framing. It really help my clients to see the portrait in a more natural way.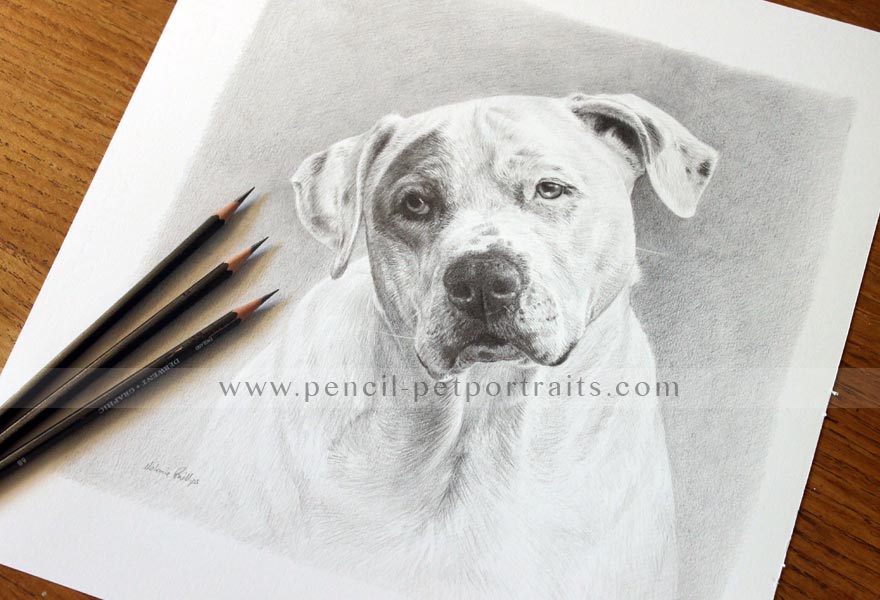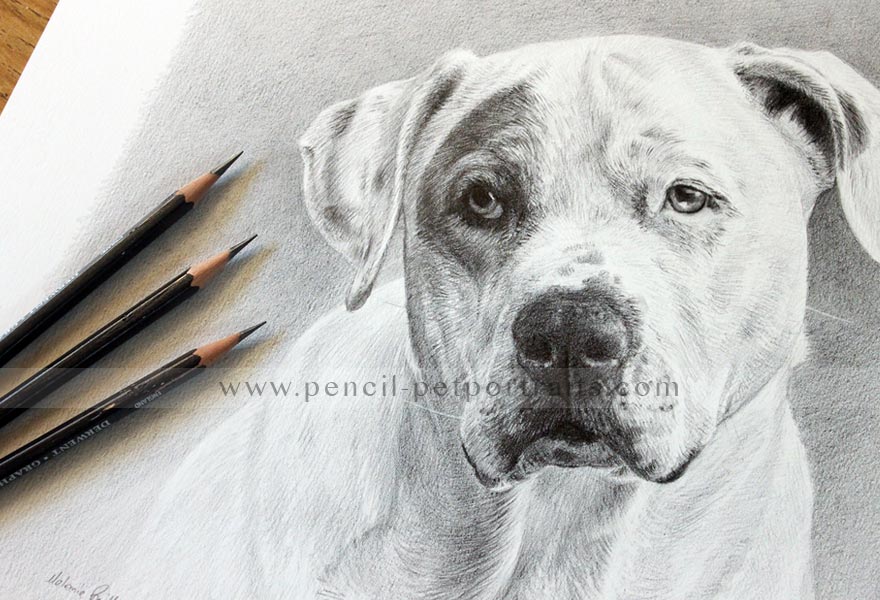 The Portrait Framed
The portrait of Kilo looked fantastic framed and the shading in the background really allowed the double mount / matt stand out between the drawing and frame. I was so pleased with how it turned out and I hope you like it as much as my clients did.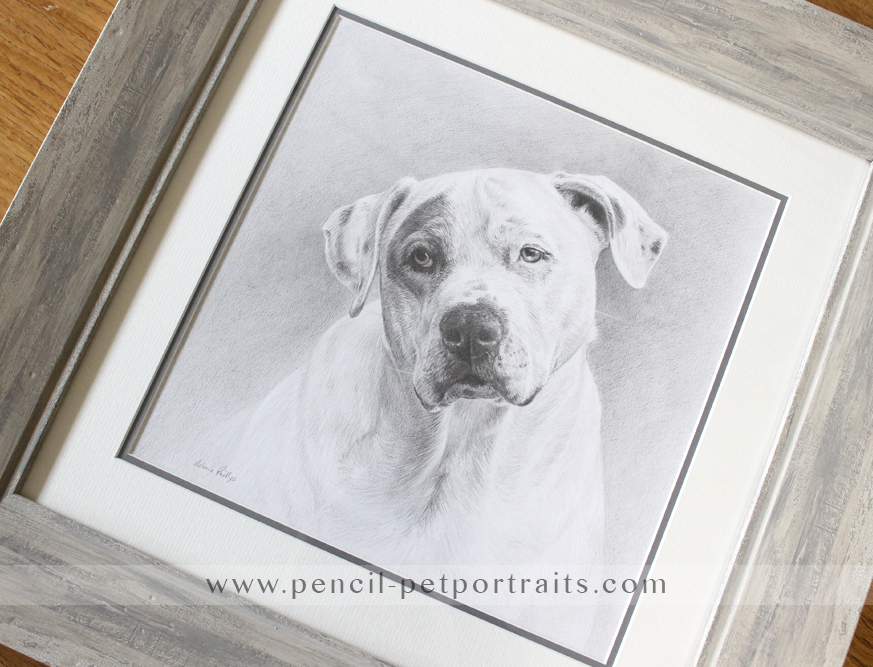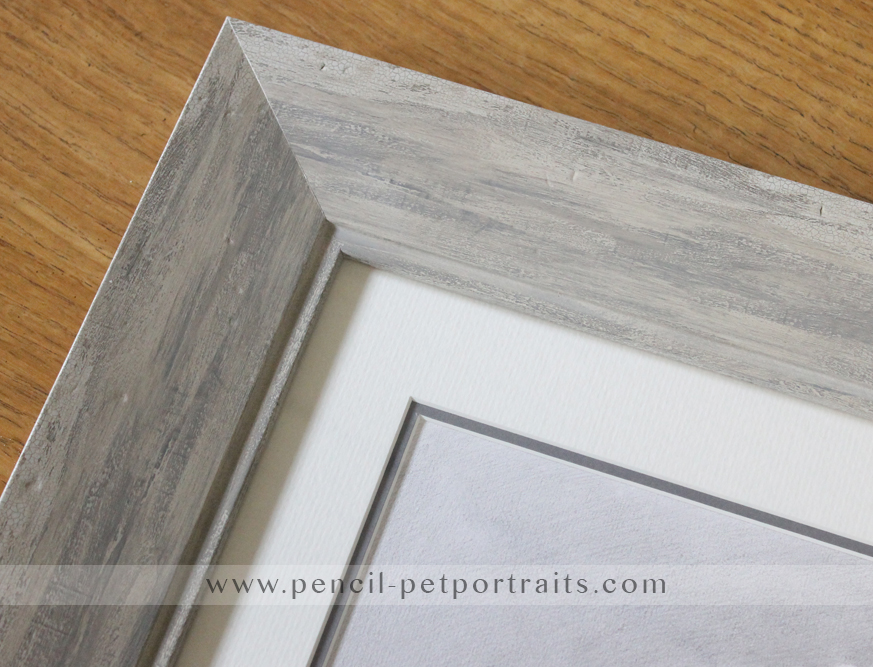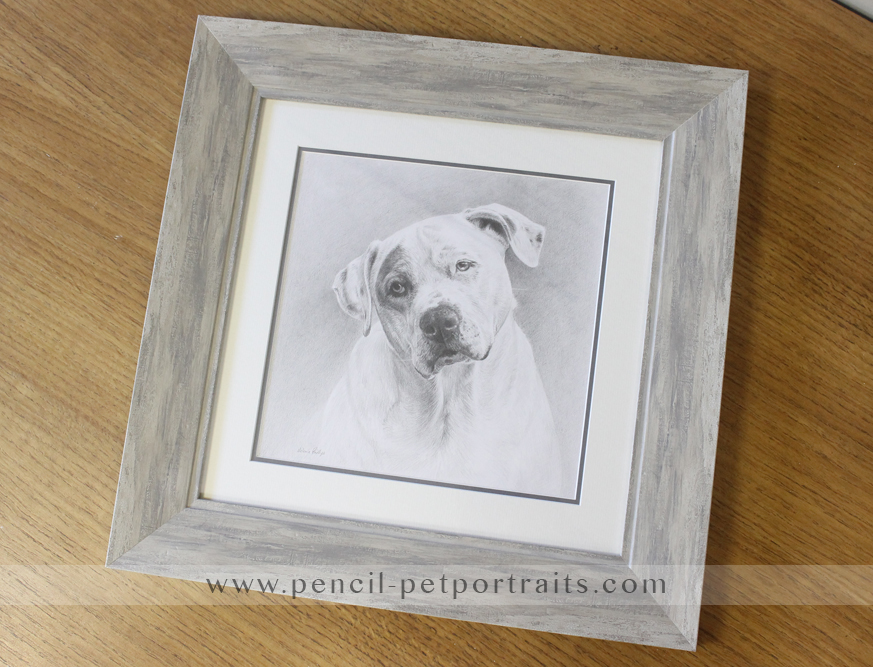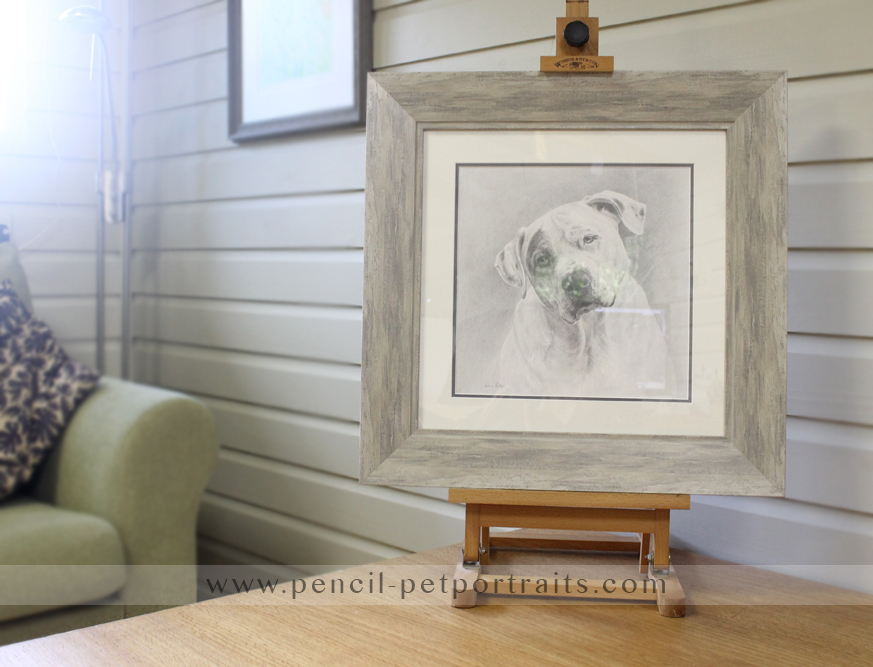 About the Commission of Kilo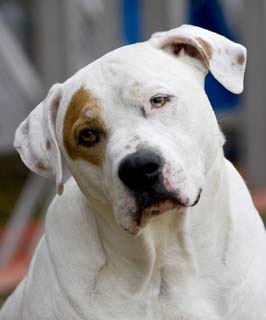 James (USA) emailed me in 2016 wanting to commission a portrait of his families dog Kilo, who has sadly passed away. James emailed me some lovely photos of Kilo, one in particular was their favourite and really captured Kilo's personality and character well. James requested a 12 x 10 size drawing and also for the portrait to be framed too.
I decided that as Kilo was mainly white, it would be lovely to subtly shade the background to really bring out his white fur and the light shining on his head and ears. You can see that I have shaded with pencil in a square around Kilo. When the portrait is framed the mount / matt covers the edge of the shading.
The portrait of Kilo was framed using my Windsor Wash frame made bespoke by my wonderful framer Amanda which you can see below. I have lots of frames to choose form, however the Windsor is very popular with my clients, especially on the smaller and mid size pencil portraits. You can also read a testimonial from James below too.
Melanie,
Looks outstanding to me! I showed this to my cousin and she started crying. Thanks,
-JW:
Video of the portrait
I also took some video of Kilo's portrait just prior to Kilo being sent to my client. I hope you enjoy viewing it.
Dog Portraits
I hope you have enjoyed viewing the portrait of Kilo, the commission was one of my favourites of 2016! If you would like to commission a pencil drawing, similar to Kilo's, which not contact me via my contact page and let me know your ideas for your own portrait.