Dog Pet Portraits by Melanie Phillips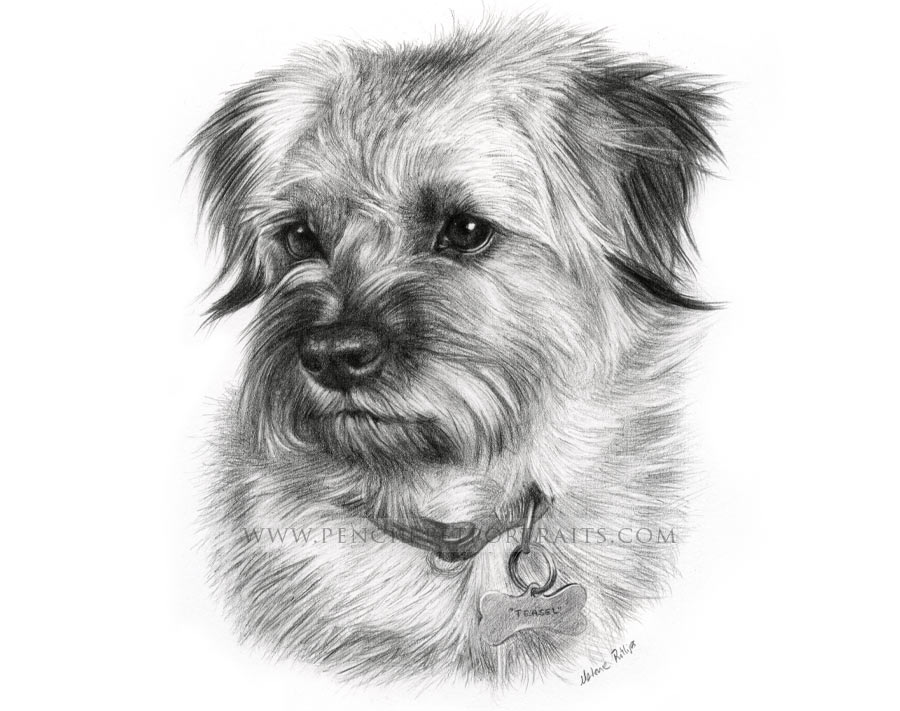 Reference Photos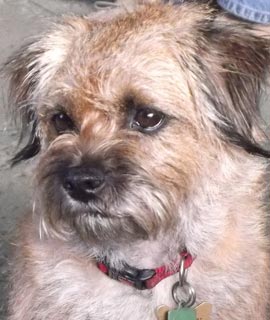 Dog Pet Portraits - 'Teasel'

Paula (UK) emailed me in 2016 to enquire about my dog pet portraits. She had recently lost her beautiful dog Teasel and wanted a pencil portrait to remember her by. Paula had a lovely photo of Teasel and was one she felt really captured Teasel's personality and character well. It was perfect for a portrait and Paula decided to go for the 12 x 10 size drawing. As you can see in the final scan above Teasel's eyes are just adorable. She was such a pleasure to draw and I loved every minute of it.

Paula had Teasel's portrait framed locally to her and very kindly emailed me a photo along with one of the loveliest testimonials I have ever received. I also took some video of Teasel's portrait before I packed it up along with a photo of another 12 x 10 pencil portraits I completed just prior to Teasel's drawing which was waiting to be sent to my clients. Its not often that I have two portraits here at the same time, so i took the opportunity to take a quick photo of them both together before they were packed up. You can see the photo if you scroll down the page a little.

I hope that you have enjoyed reading about my dog pet portraits and if you would like a pencil drawing of your dog, please don't hesitate to email me your photos and tell me all about them. I love hearing about their personality and character and any funny stories that they get up to. It all helps when drawing.
Dear Melanie,

I picked up my portrait today and I have to tell you it is ABSOLUTELY STUNNING!!!! You have captured her spirit beautifully and the kindness she had in her soul shone through those big brown eyes.

You are IMMENSELY talented portrait artist, I cannot thank you enough. I was quite emotional opening it but they were happy tears, it almost felt as though she was back with me, words cannot express my gratitude.

I am delighted that Teasel appears on your website too, HUGE SMILE, she had that endearing scruffy look about her. Through you we have the most BEAUTIFUL tribute of our very very special little lady. It will take pride of place in our lounge.

Kindest regards, Paula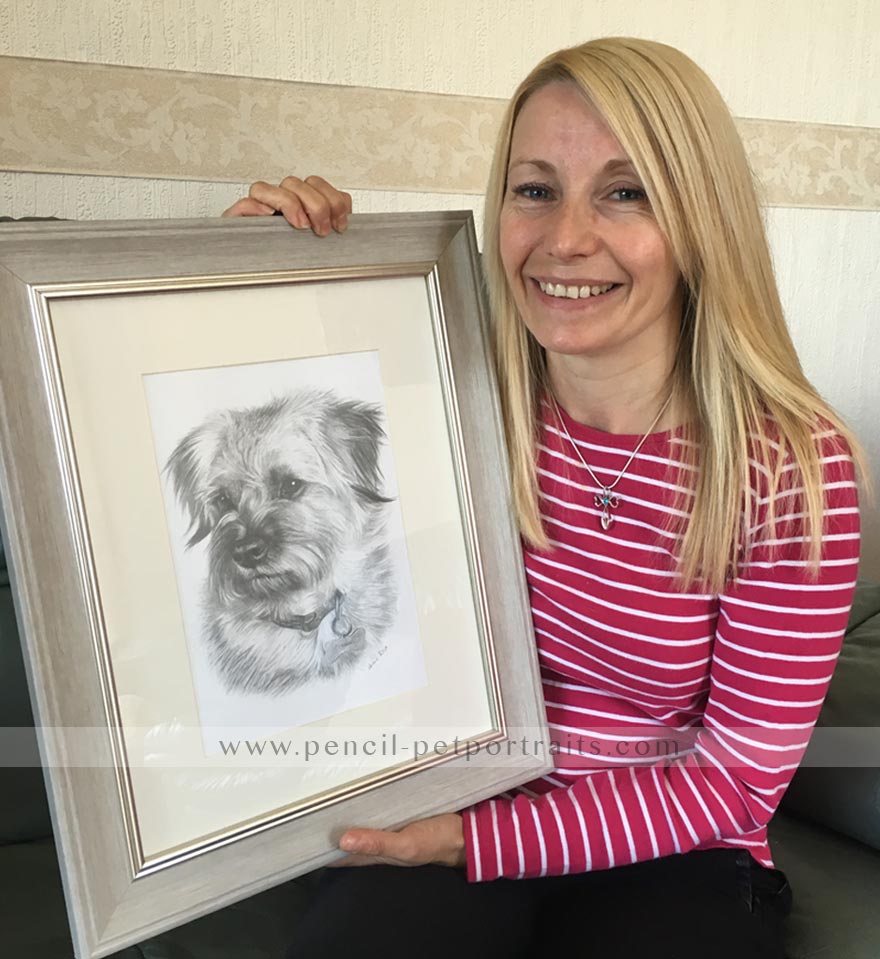 Dear Melanie,

I picked up my portrait today and I have to tell you it is ABSOLUTELY STUNNING!!!! You have captured her spirit beautifully and the kindness she had in her soul shone through those big brown eyes.

You are IMMENSELY talented portrait artist, I cannot thank you enough. I was quite emotional opening it but they were happy tears, it almost felt as though she was back with me, words cannot express my gratitude.

I am delighted that Teasel appears on your website too, HUGE SMILE, she had that endearing scruffy look about her. Through you we have the most BEAUTIFUL tribute of our very very special little lady. It will take pride of place in our lounge.

Kindest regards, Paula