Cocker Spaniel Pencil Pet Portrait
Welcome to my Cocker Spaniel pencil pet portraits. This drawing was commissioned by a returning cleint called Tracey of her gorgeous spaneil called Moo. Scroll down to read more about the commission and view photos of Moo with the portrait too!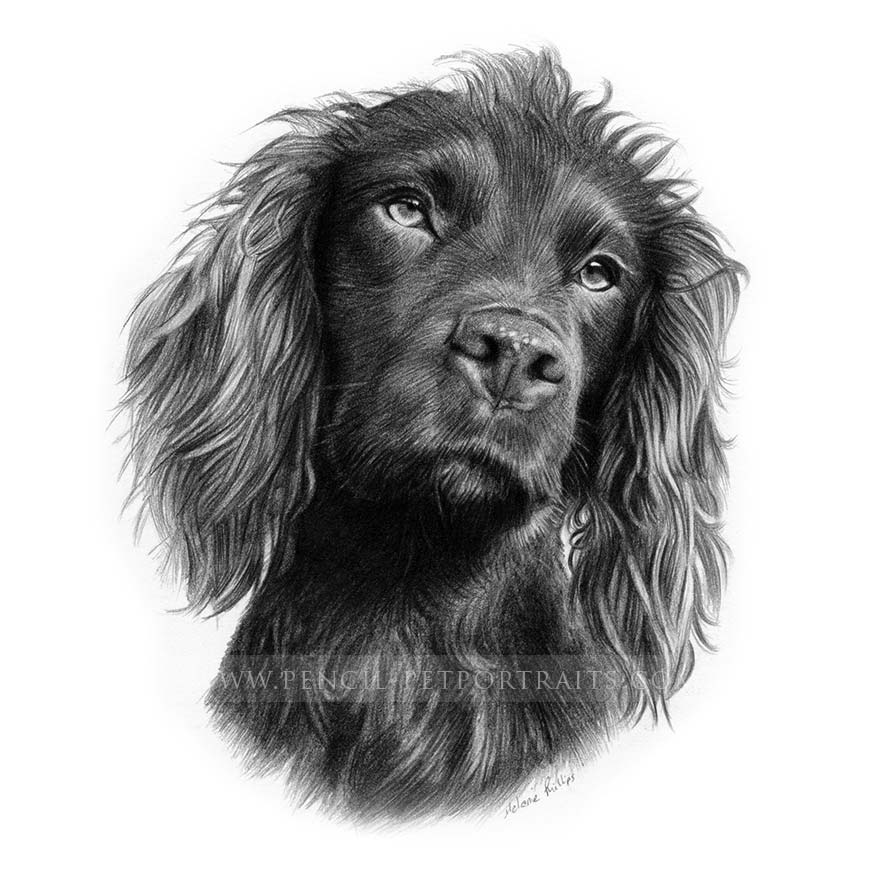 The Portrait with my Pencils
The photos below show Moo's portrait, still with the collar beofre the amendments. I thought it might be great for cleitns to see it with the collar to compare it with the above photo of Moo's pencil drawing without!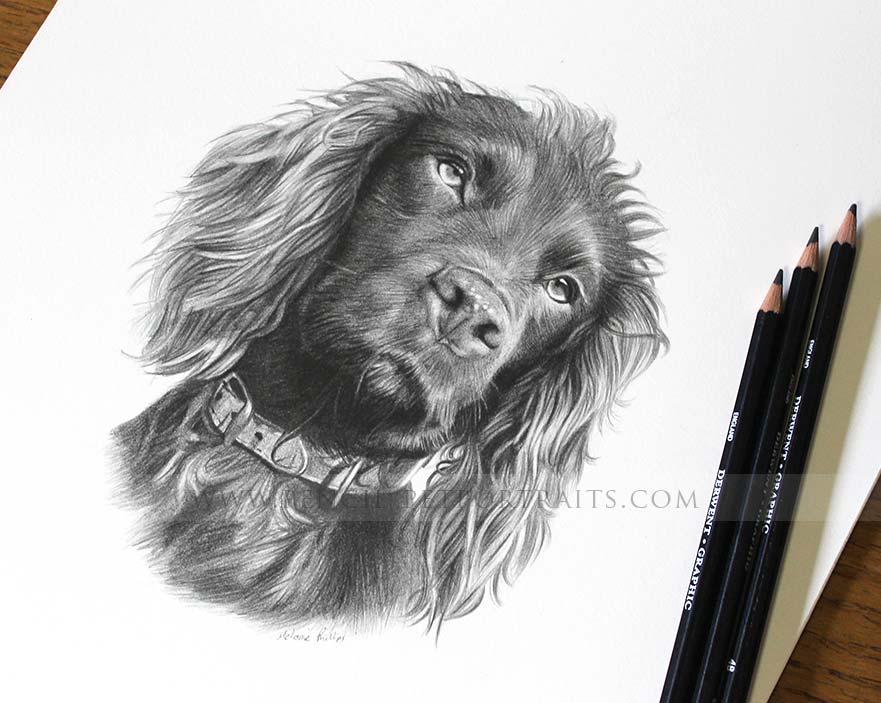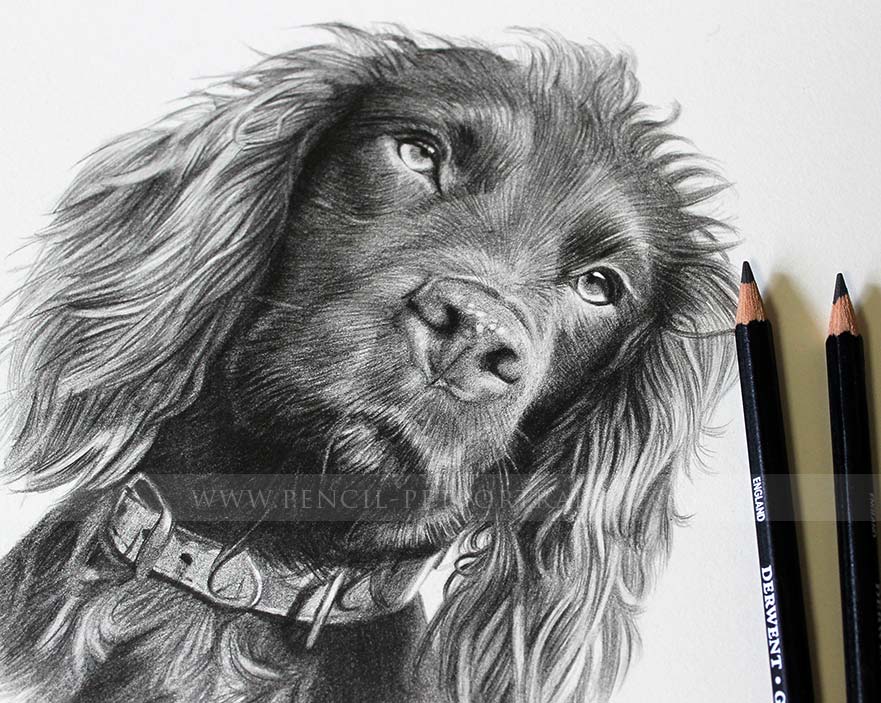 The Portrait Framed
Moo was framed using a traditonal wooden frame which has now been discountiued however I have lots of choice when it comes to framing. Visit my framing gallery to see previous portrait framed to choose your favoruite.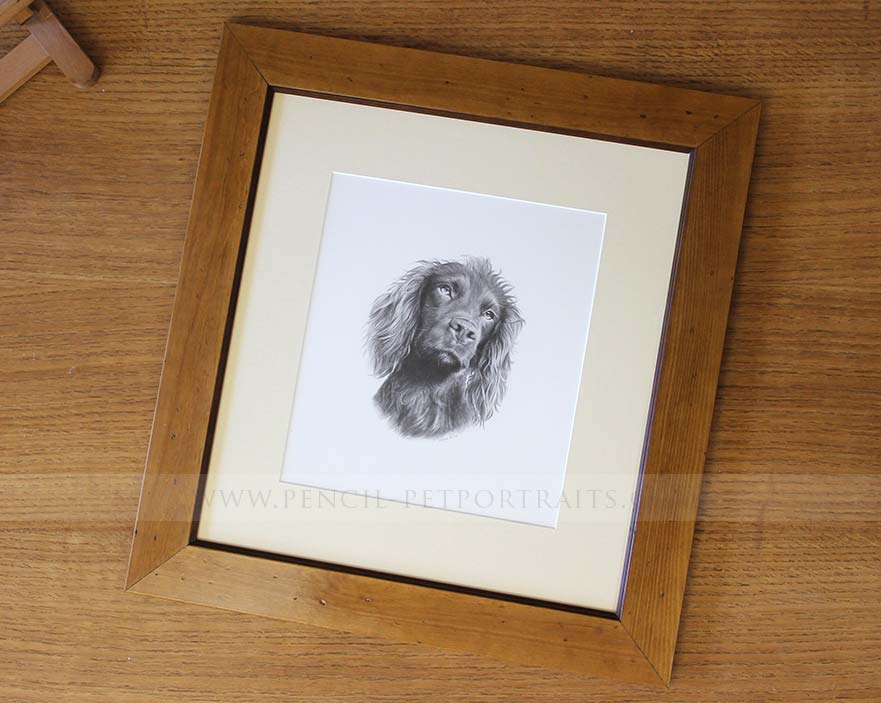 The Portrait and Moo!
Tracey and Moo visited my studio to collect the portrait and I took some photos of Moo with the portrait whicha re so cute! You can see one of Tracey, Moo and myself with the drawing too.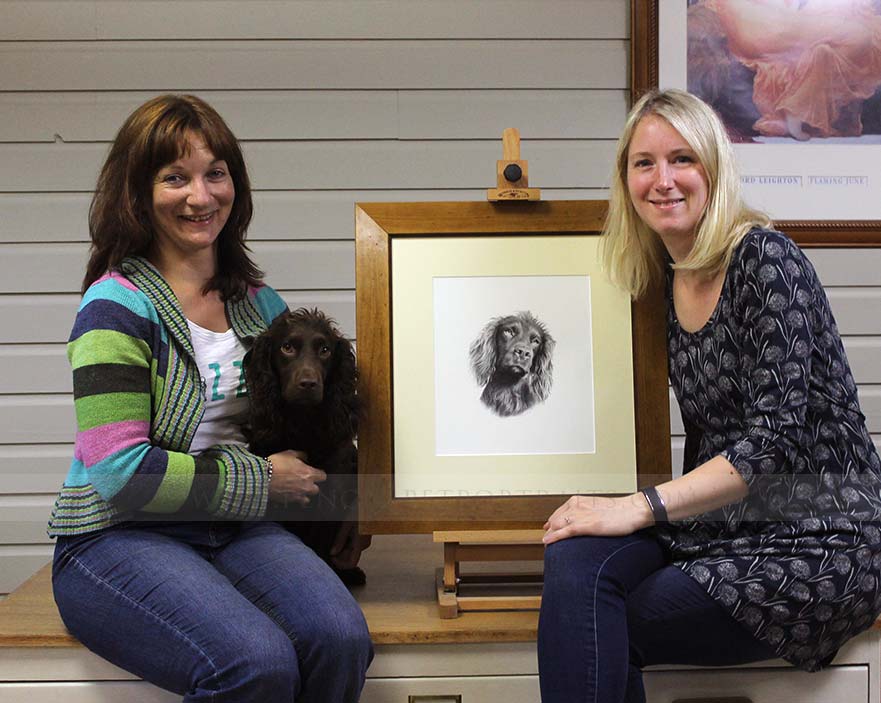 About the Commission of Moo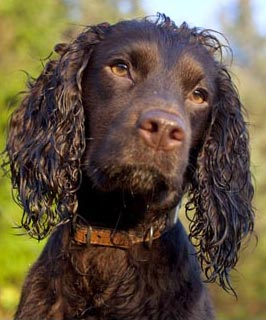 Dr Tracey Riche, UK contacted me in 2014 to ask about commissioning a pet portrait of her gorgeous dog 'Moo'. Tracey asked if I could draw the main pose from the reference photo which you can see left, however she really wanted the portrait to portray Moo with dry hair. Lucily tracy had a photo of Moo in a similar angle so I was able to create this along with her tufts on the top of her head too!

You might also notice that in the photos below, Moo is wearing her collar. I had initially drawn the collar in, however Tracey asked if i could remove it and so you can see in the scan above cleverly it has now been drawn over. I am always happy to make amendments where I can when the client needs me to.
You can also see photos of the portrait framed, along with photos of when Tracey and Moo came to my studio to collect the portrait. I always love meeting clients and the kettle is always on for them!
Thanks so much Mel.
Brilliant! Say Hi to Lily and Nicholas of course!!!
Dr Tracey Rich
Cocker Spaniel Pencil Pet Portrait
I hope that you have enjoyed reading about Moo and her Cocker Spaniel Pencil Pet Portrait! If you have a Cocker Spaniel and woudl like me to draw a portrait for you, please do contact me and I will be delighted to help!
Visit next...