Siamese Cat Pencil Pet Portraits
Welcome to one of my favourite commissions of 2014, the Siamese cat portrait of Tai and Chi. Nancy commissioned the portrait of the family's Siamese cats to send over to her daughter in the USA who was studying and really missed them. Having a pet portrait was the next best thing and her daughter was thrilled. I hope you enjoy reading about the cat portrait commission below!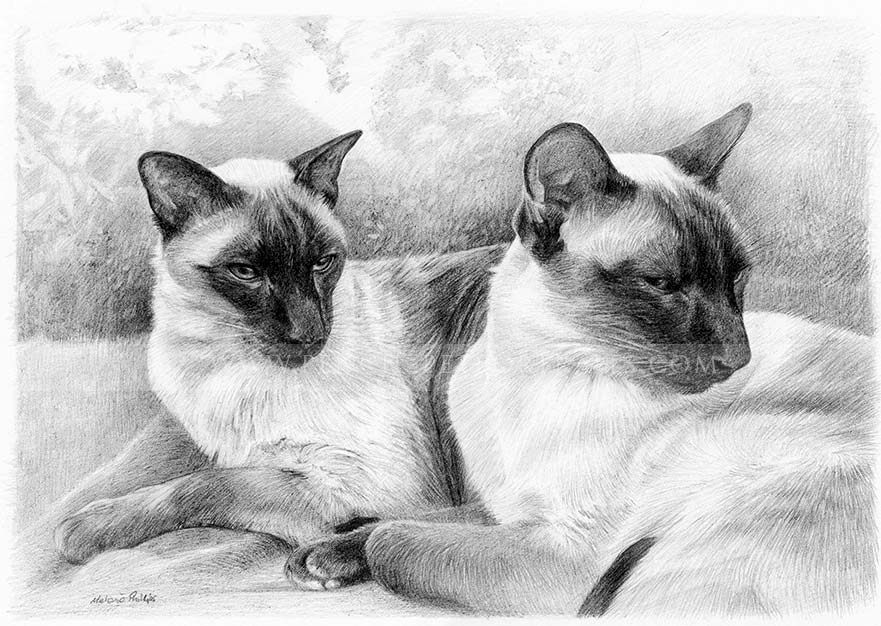 The cat Portrait in Pencil
Here are a few photos of the cat portrait with my pencils on. Viewing the drawings from different angles give a more natural feel to how the drawing really looks.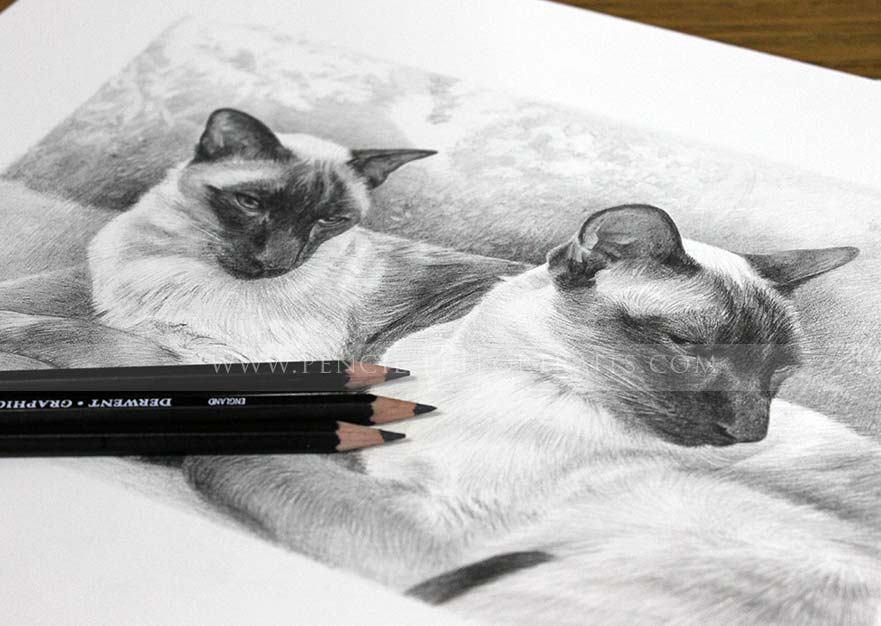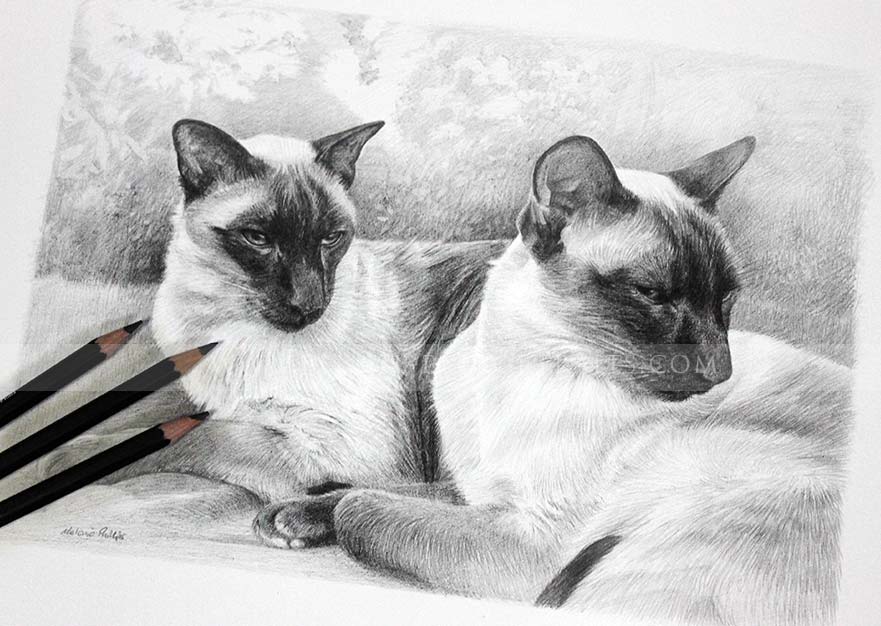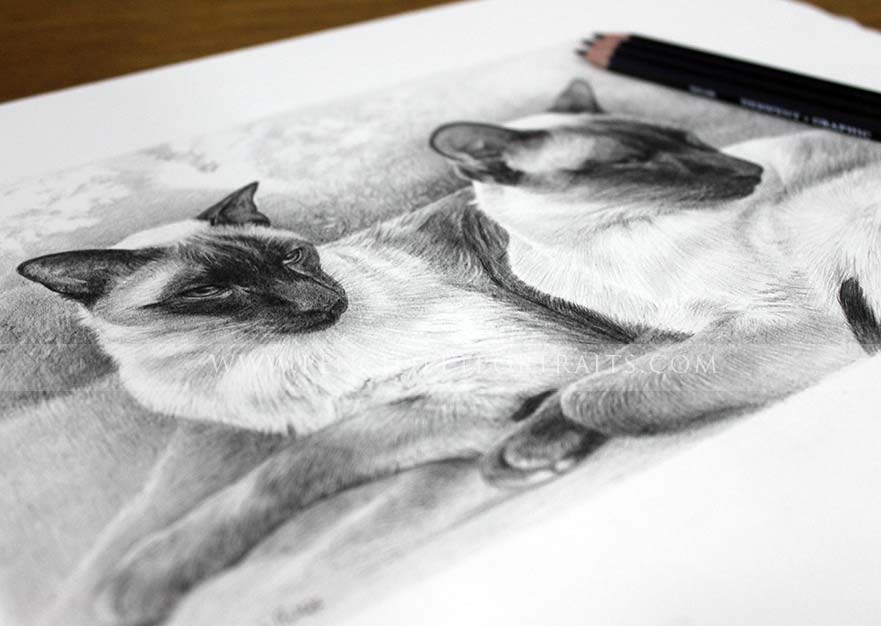 About the Commission of Siamese Cats Tai & Chi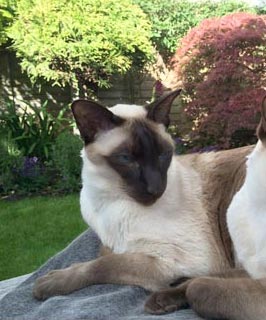 Nancy Miller contacted me in 2014 to commission a portrait of her two Siamese cats Tai and Chi as a special gift for her daughter. She was studying away from home in Berkeley San Francisco so wanted this to be a wonderful surprise as she missed both Tai and Chi greatly while she was away.

Nancy emailed a number of lovely photos of Tai and Chi including one of them sitting in the sunshine in the garden. This was perfect for a portrait and Nancy opted for the 16 x 12 size for the drawing.

As you can see from the drawing above it came out beautifully. Nancy and her family were thrilled. You can see a number of emails Nancy sent during and after the process and some of the portrait taken on my plan chest in the studio.
Client Feedback
Hello Melanie,
They look wonderful! My daughter will be so pleased. The picture is traveling to San Francisco (Berkeley) where she is at uni.
Thanks,
Nancy
Siamese Cat Pencil Pet Portraits
If you have Siamese cats and are looking to have a pencil drawing completed, you are more than welcome to email me your photos at any time. contact me vai my contact page and you will find lots of ways of getting in touch. Really looking forward to working with you on a pencil drawing soon.