Cat Pet Portrait in Pencil by Melanie Phillips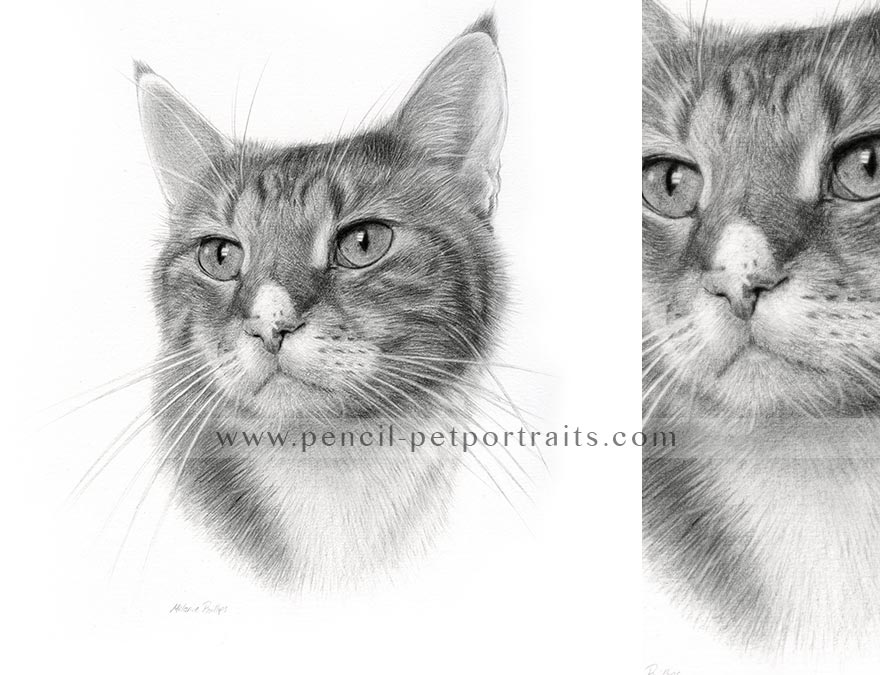 Reference Photos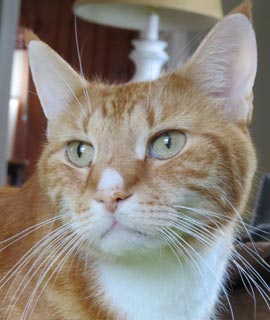 About the Cat Pet Portrait in Pencil 'Tyson'

Kim contacted me in 2016 asking if I would be able to draw a particular photo she had taken of her gorgeous cat Tyson. Sadly Tyson had passed away and she wanted to have something to remember him by. I spoke to Kim on the telephone once she had received the portrait, she called to thank me for the drawing. She mentioned that she had searched on Google for a pet portrait artist in America however didn't find anyone that she felt would capture Tyson the way she wanted. She then came across my website in a wider search. I send my portraits to clients worldwide and was delighted to draw Tyson for her. I have been sending my drawings globally for around the last 15 years and they travel as far as Australia, Singapore, Hong Kong, Canada, America..along with slightly closer to home all throughout Europe and the UK of course!
Kim asked if our framer Amanda would frame the portrait and wanted a distressed style frame with a different inner mount / matt. We sent lots of ideas to Kim and we came up with our Windsor Wash frame which you can see below. I have added some photos of the frame lower down on this page. Our framer Amanda is a very professional framer and had many mouldings and variations of frames. She can usually come up with a frame that is perfect for both your requirements, taste and matching your home décor.
I hope that you enjoy viewing the photos of Kim below when the portrait was received and displayed in situ. I really love it when clients take photos of their portraits in situ and I cant thank them enough for taking the time to not only take the photos, but Kim had some taken of her with Tyson's portrait too. It really makes my website special.
I hope you enjoy this page of information on my cat pencil pet portraits and if you would like your cat drawing, you are more than welcome to email me your photos at any time. I'm looking forward to working with you!
Melanie, As promised, here are a few pictures that I took. I hope all is well and thank you, again, for everything.
Kim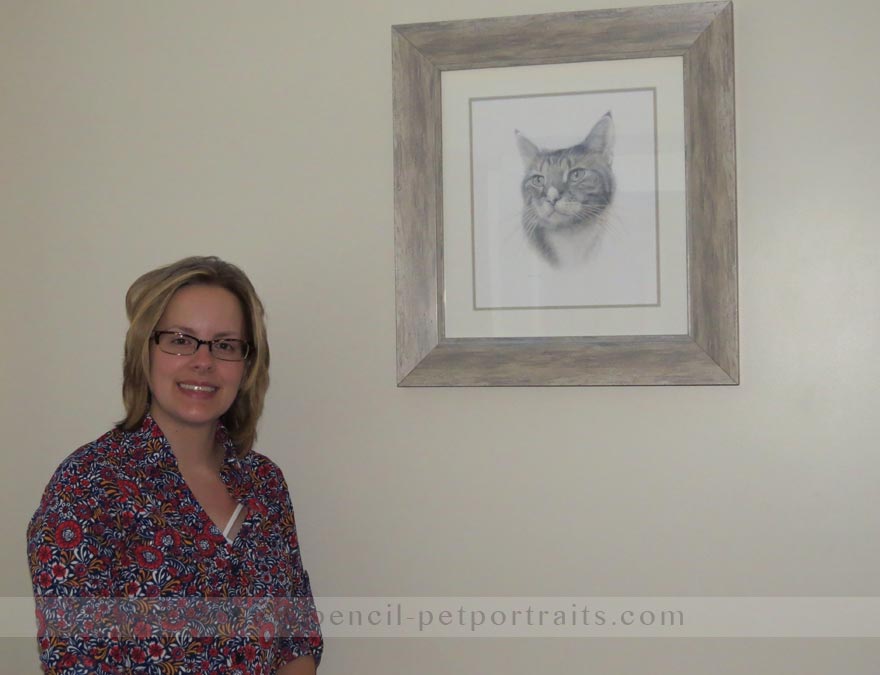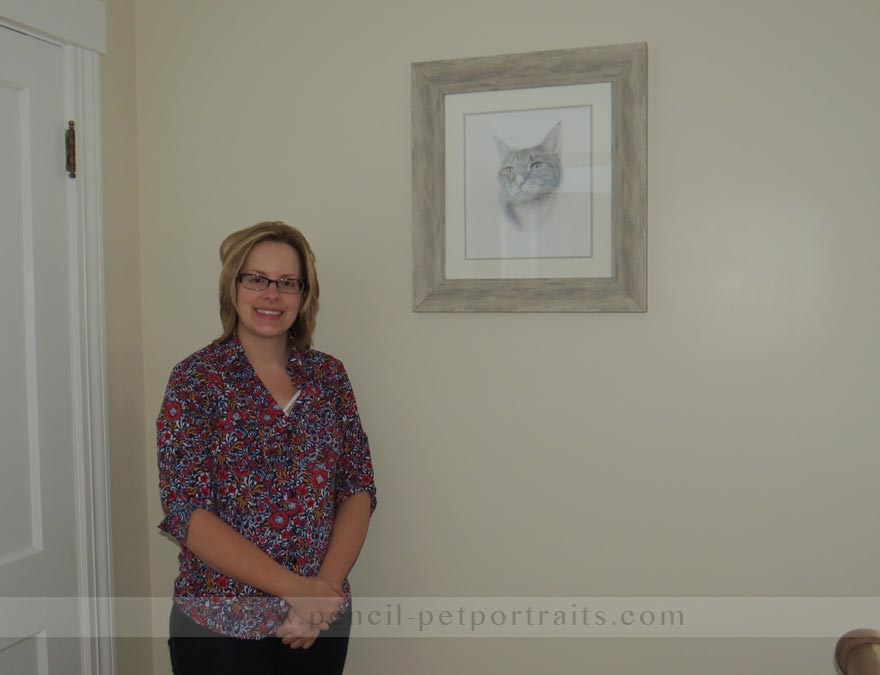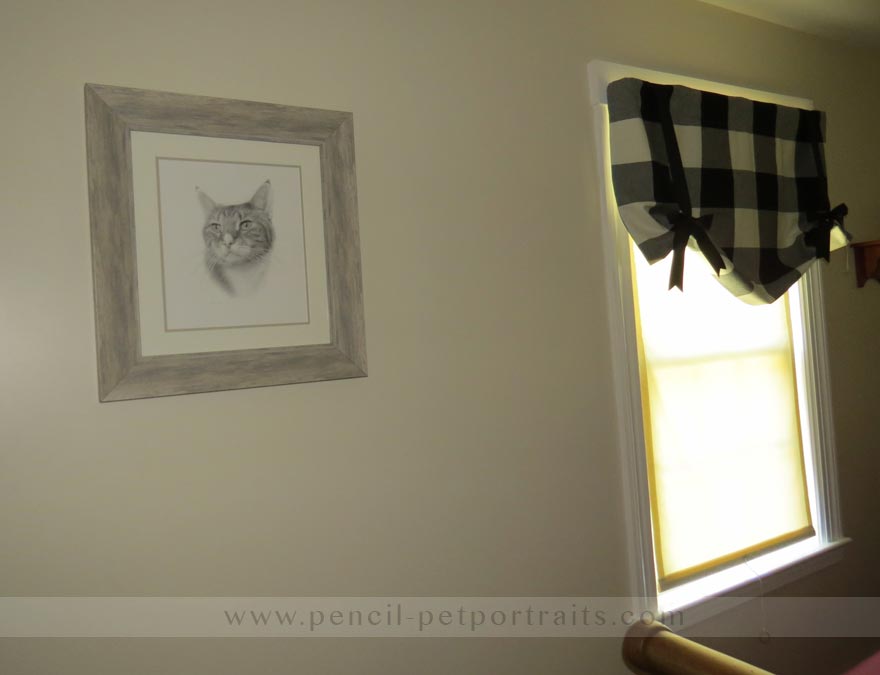 The photo below was taken while I was working on the portrait of Tyson. The photo below that is the completed portrait with my pencils on and one with my pencil pot in front of it.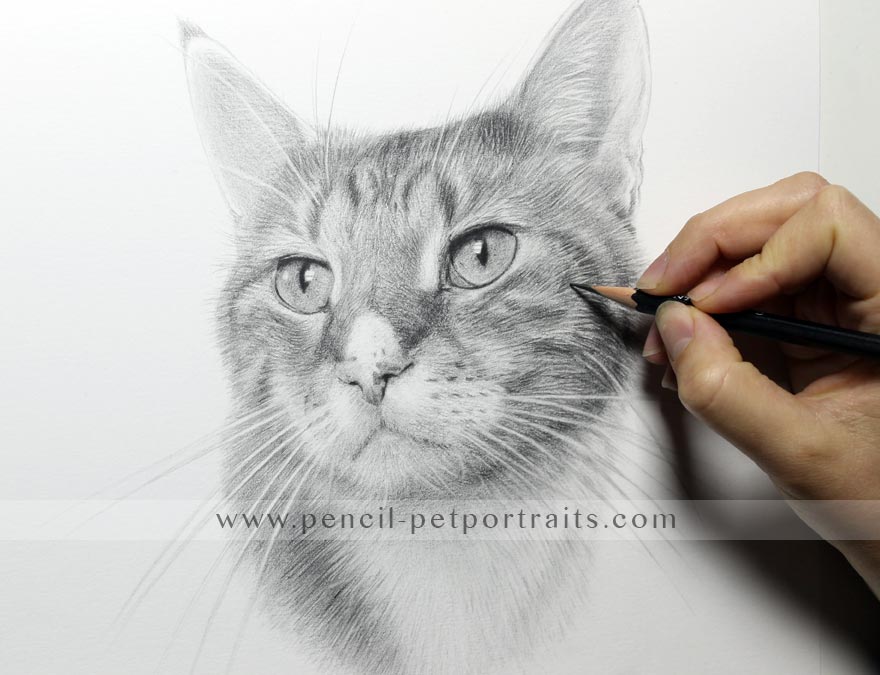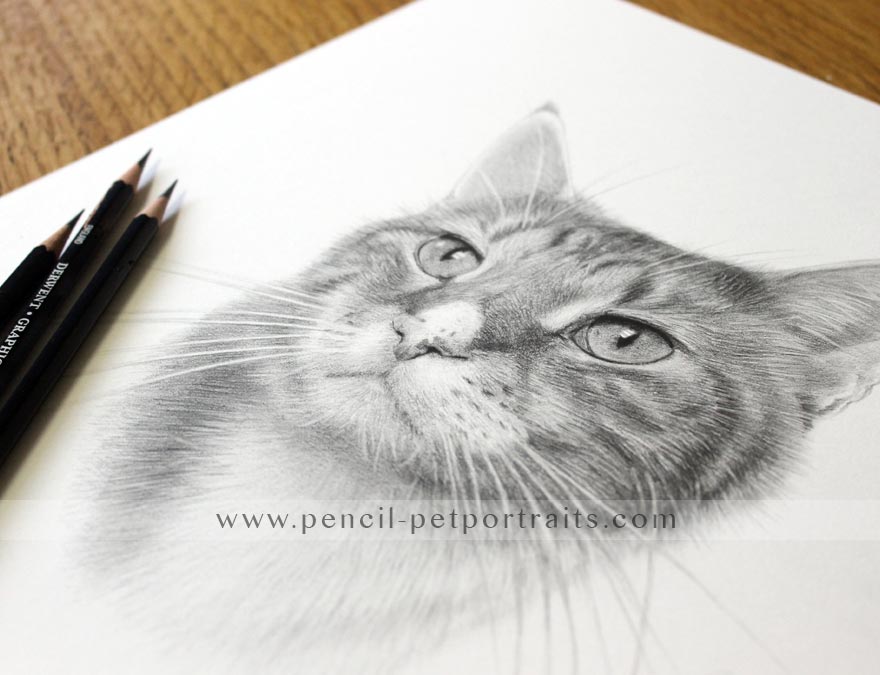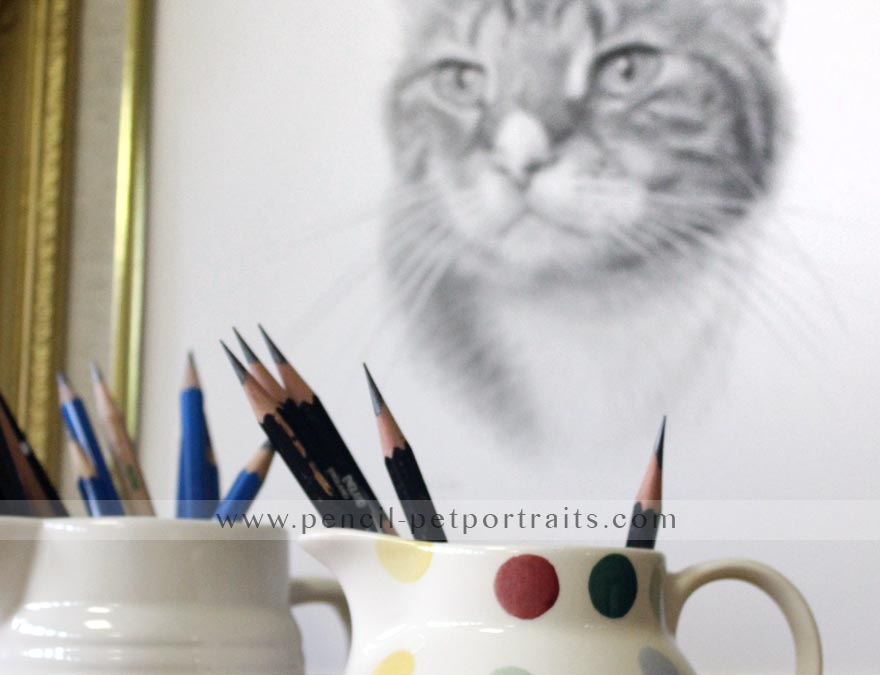 I sometimes take video of my portraits when they are framed and complete and this is one I filmed of Tyson's portrait. Feel free to take a look at my pencil portraits video page to see more!