Boxer Pencil Portrait
I often work with pet food companies and draw dogs, cats and horses for food packaging. This commission was both for packaging and to be used for a logo too. Scroll down to view the portraits in more detail and read about the commission.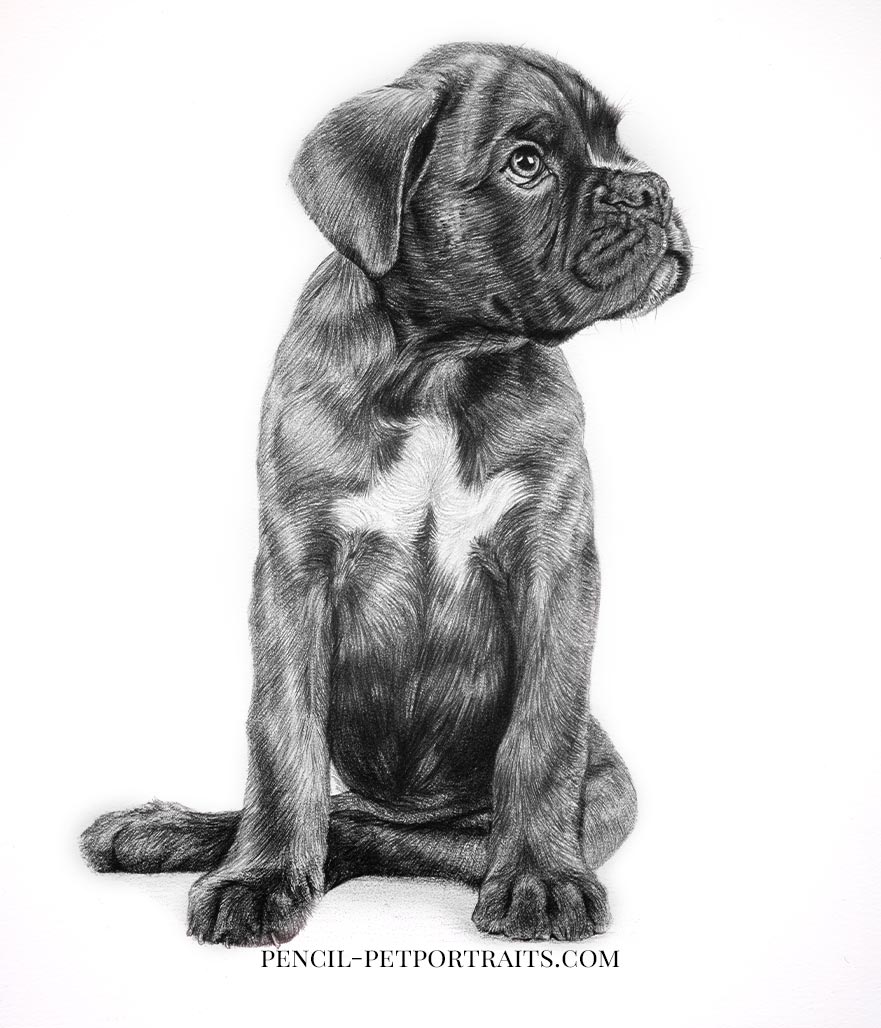 The Boxer Pet Portrait in Pencil
I took a few photos of both Boxer drawings before sending the portraits so that Richard could see them in a more natural way, with my pencils to help show scale.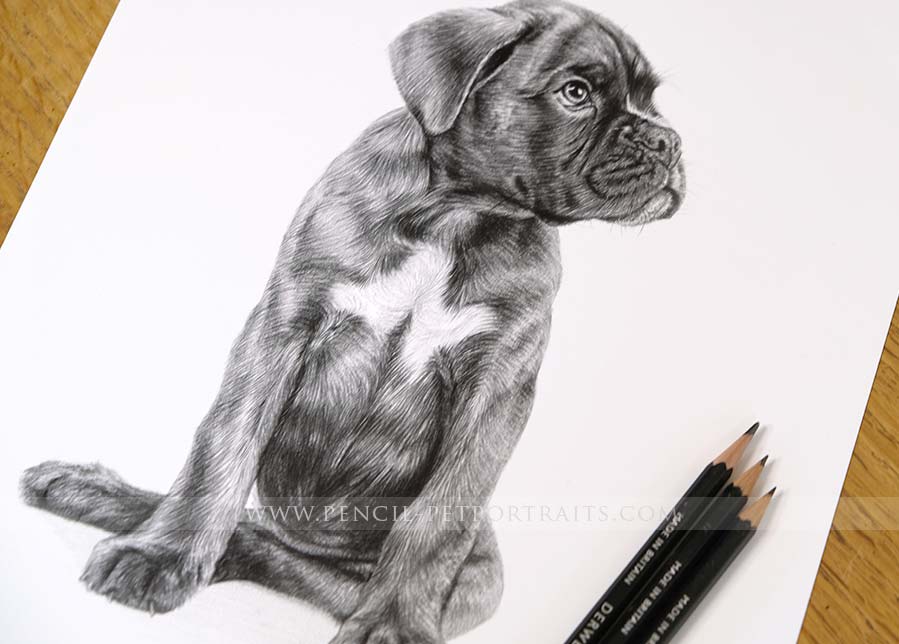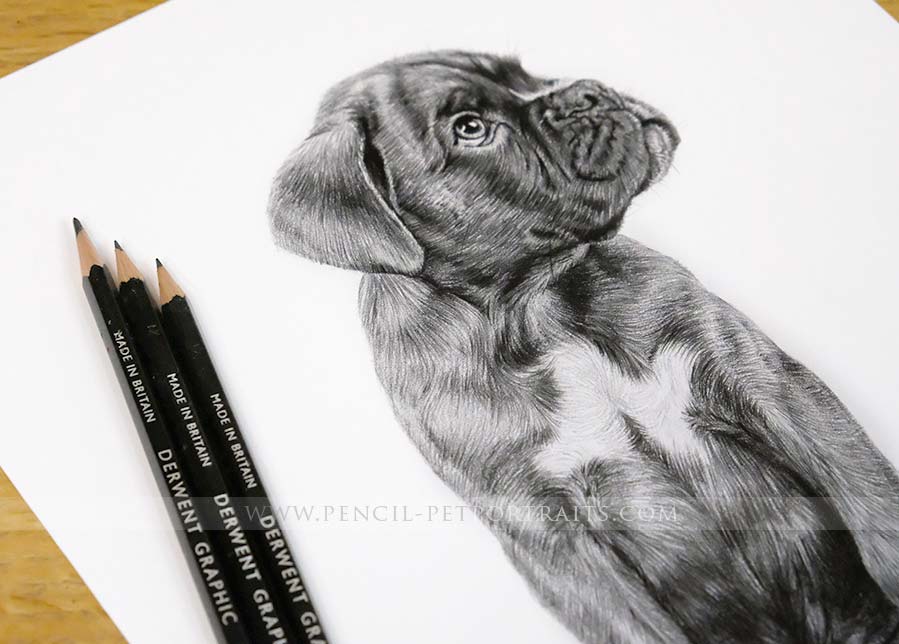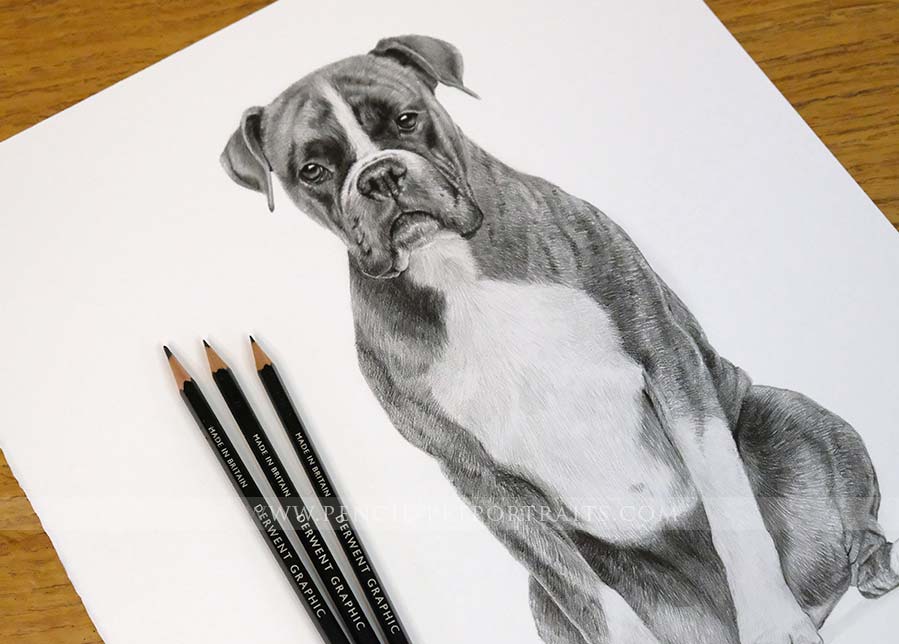 About The Boxer Pet Portrait Commission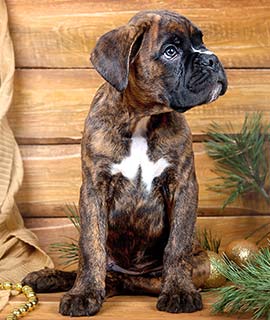 I was asked by a pet food company based in the USA to draw two boxers plus background as a logo for a pet food company. Ideally they wanted to be able to use each element of the design for their packaging also. Richard's idea was to have an adult and puppy boxer sitting in front of barn doors.
I have access to stock photography websites and with the guidance of the company purchased two photos of boxers along with barn door reference and set about drawing. Each boxer and the barn doors were completed on separate pieces of paper so that they could use them singularly if required. The three elements could be merged together using photo editing software.The drawing above is the boxer puppy which was completed at 12 x 10 inches, the adult boxer was at 16 x 12 size and the barn doors 14 x 11 inches. You can see the adult Boxer below, along with a mock-up design of the logo.
Client Feedback
Melanie,
I think they are great, hopefully you will see your efforts on some great packaging in the near future.
Richard Ryan
The Combined Boxer portraits
I created this mock-up when I had completed the drawings to show the company how the design could look with all three elements collated together. I am very much looking forward to seeing the branded designs in 2020.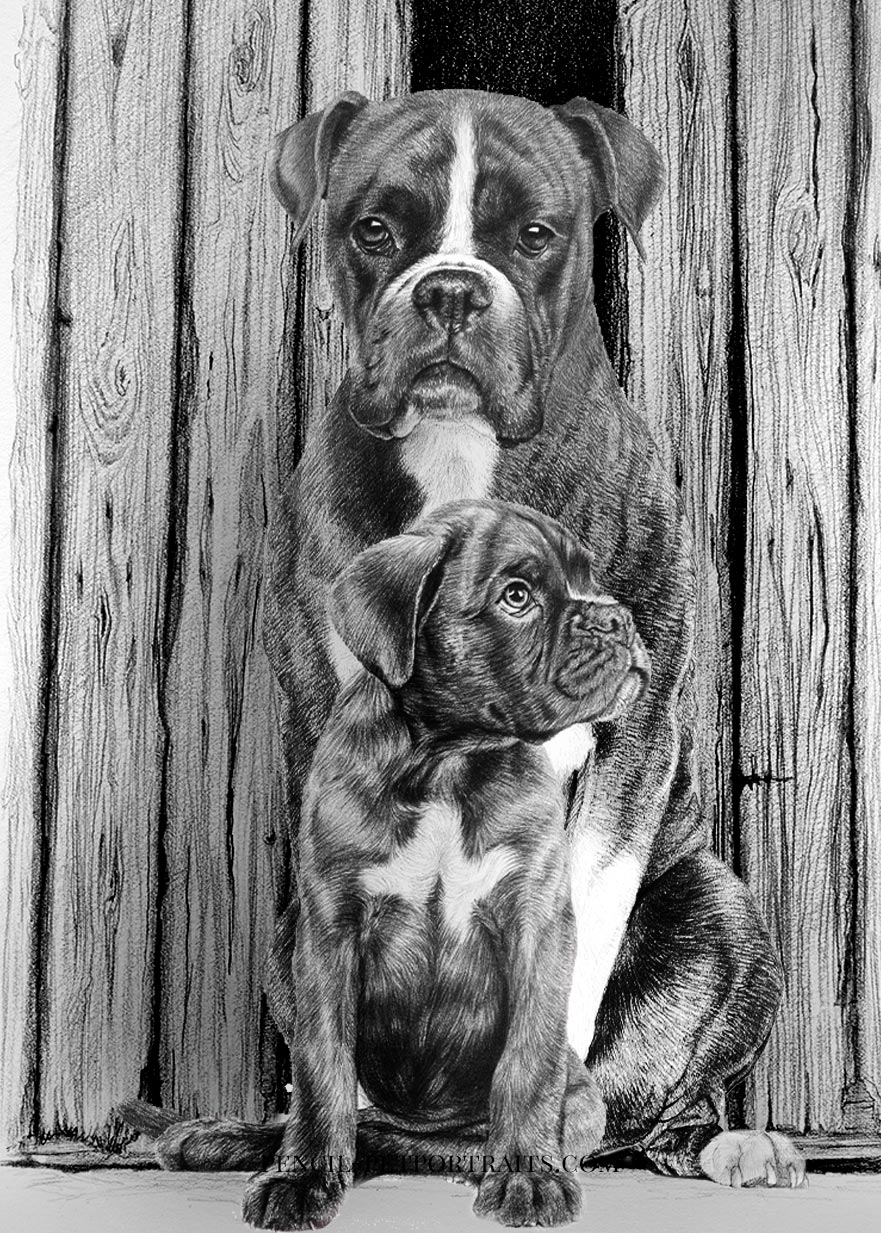 Boxer Pencil Portrait
I hope that you have enjoyed reading about my packaging design commission. If you are a pet food owner and are looking for unique pencil drawings for your packaging, do drop me a line. You can email or message me at any time with your ideas and requirements.