English Setter Portraits
The English Setter portrait of Violet and Gill was a really fantastic one to create, they are so dynamic. Marcella commissioned three portraits in total, two English setter portraits and one Spaniel pencil portrait. Scroll down to read more about this particular commission and view lots of lovely photos too!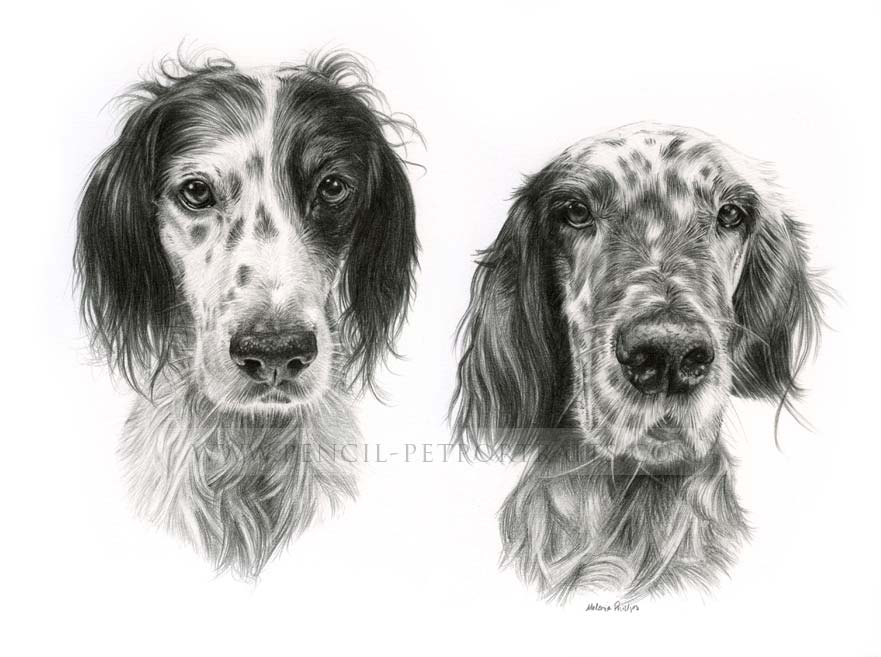 The English Setter Portrait in Pencil
The photo below shows the three portraits completed for Marcella for both her and her family. The English Setter double portrait, the English Setter single portrait and the Spaniel pencil drawing. I have then added some close ups of Violet and Gill with my pencils to show scale. I absolutely loved drawing all of the portraits and am thrilled they were really well received by the family.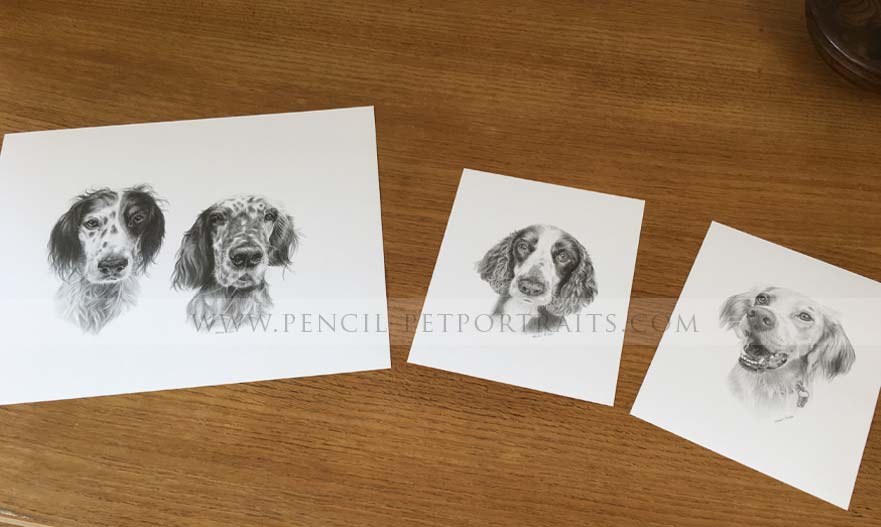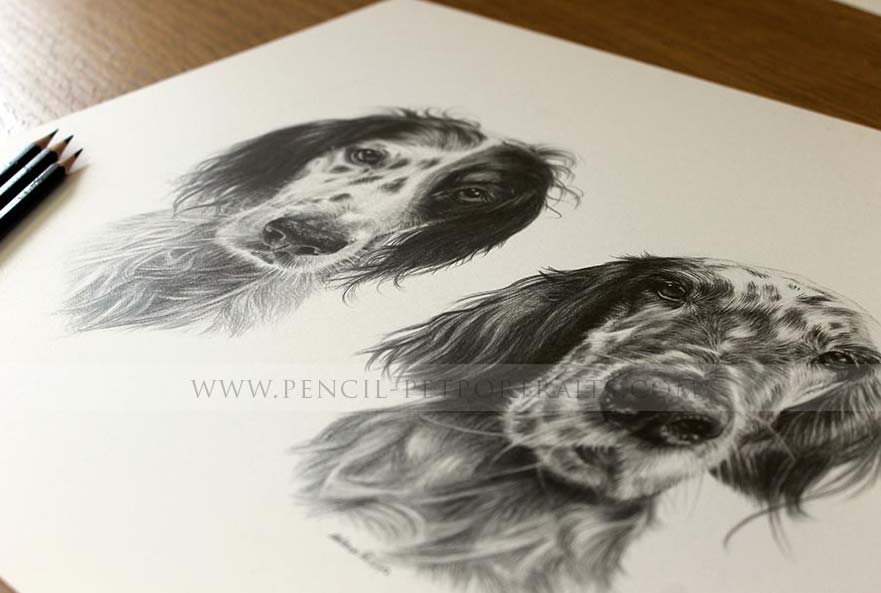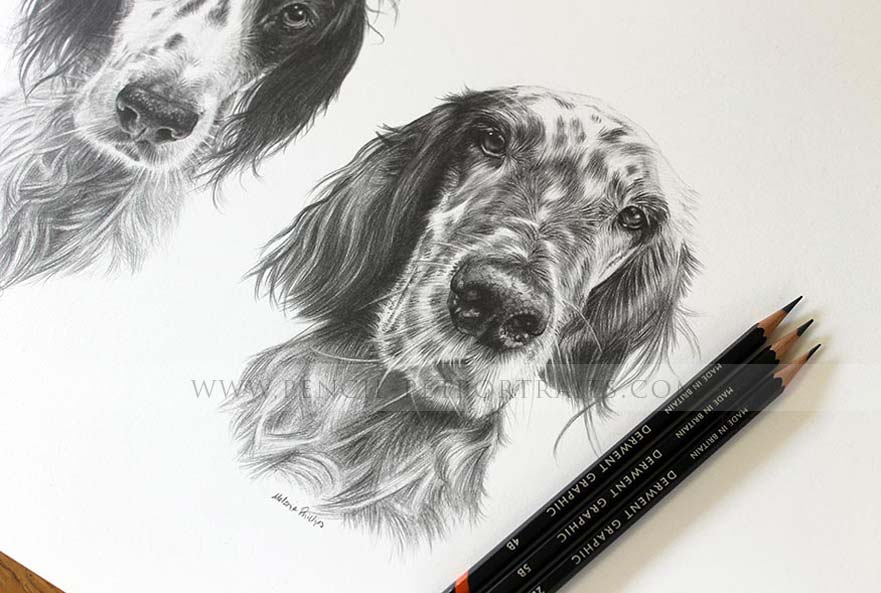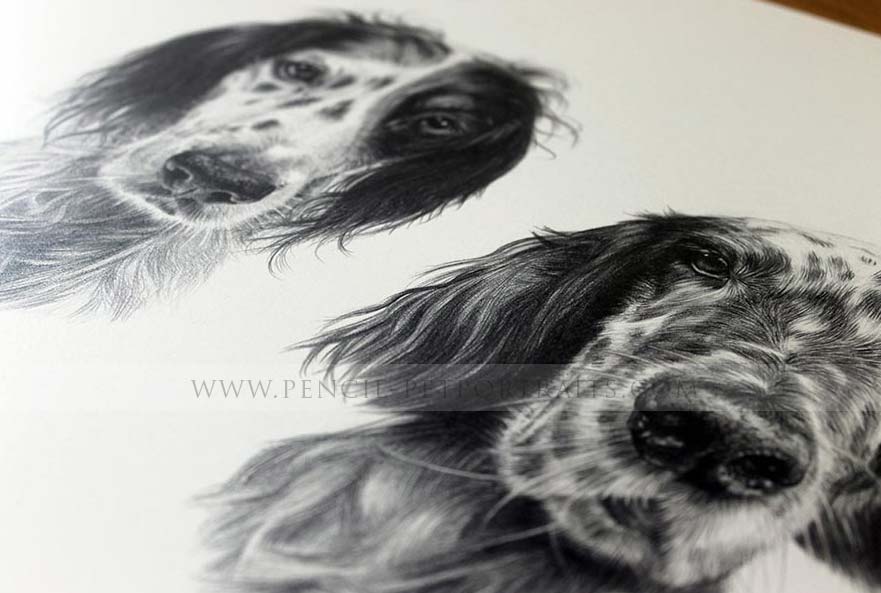 About The Pencil Pet Portrait Commission of Violet & Gill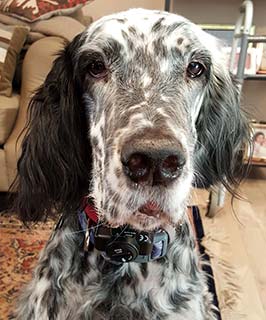 The portrait of Violet and Gill was absolutely wonderful to create for my client Marcella who is based in San Francisco. Marcella commissioned the portrait of Violet and Gill as a Christmas present for her parents. She also commissioned a drawing of her sisters English Setter Rooney and her own Cocker Spaniel Charlie.
Marcella commissioned the portrait of Violet and Gill at 16 x 12 size which is a good size for a double dog portrait head studies. it allows me to create plenty of detail in the face and features. Both dogs were looking right at us in the photos that Marcella took so it really engages the viewer. Photos are absolutely key to a good quality portrait and I have a photo tip-s page if prospective clients would like to know how to take good photos of their dogs just like Marcella did. Photography Tips Page.
Marcella and her family loved the portraits and you can see photos and testimonials below.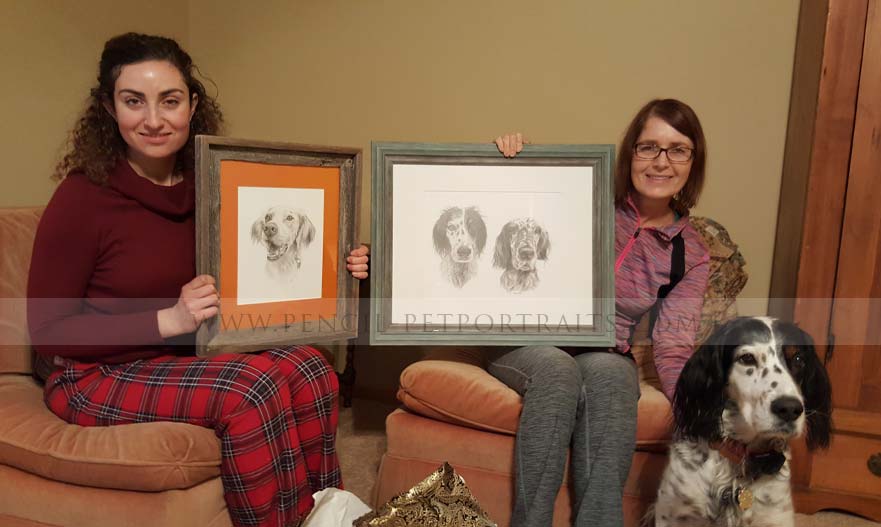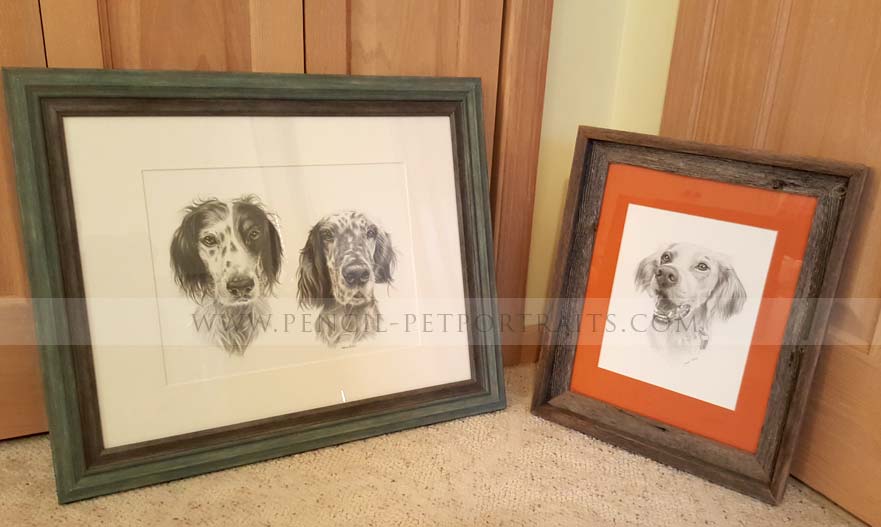 Client Feedback
Oh my goodness, my mom is going to LOVE it.
Charlie is too cute. I love the detail you were able to add on his nose! And you got all the dogs' curls perfectly. I love Violet's little lopsided ears and Gil's curls on the top of his head!
Sincerely,
Marcella
Video of the Violet and Gill
I took some video of the portrait prior to sending.
English Setter Portraits
If you have an English Setter and would like to have a portrait them similar to the drawing of Violet and Gill, why not take photos of them and send them to me via my contact page. Let me know if you would like them to be head and chest or perhaps you would like them depicted full body. The options are endless! I look forward to working with you soon.