Jack Russell Montage Pet Portraits by Melanie Phillips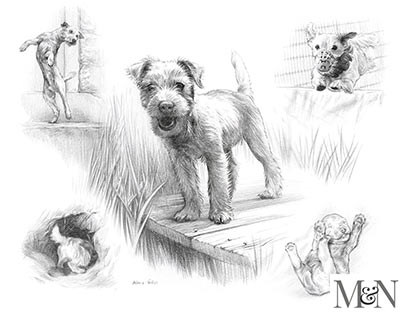 Reference Photos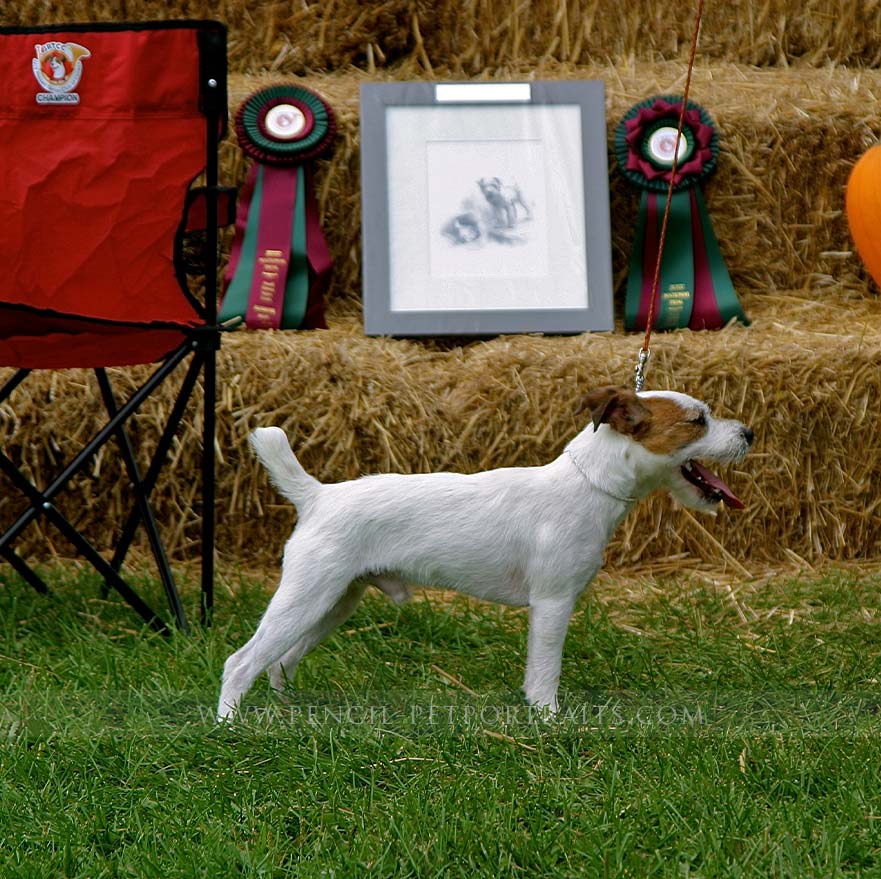 Commission of 'Holden' - Jack Russell Montage Pet Portraits

Lizabeth Johnson, USA emailed me in 2011 to commissioned a montage drawing of her Jack Russell Terrier 'Holden' who has recently sadly passed away. I have completed a number of Jack Russell montage pet portraits so I was thrilled to have the opportunity of drawing another. Lizabeth wanted me to depict Holden doing all sorts of different activities in various stages through his life and chose to have the portrait at 18 x 14 size.
Lizabeth emailed me lots of lovely photos and we spent a few weeks going back and forth with photos and mock ups to make sure we came up with the right composition. This stage can never be hurried, especially when you are designing a montage. The balance of the composition has to be just right - as do the photos. Lizabeth was thrilled with the outcome and had our local framer Jane, frame the portrait, photos of the final portrait can be seen below.

Lizabeth also ordered a framed print of the portrait to serve as a perpetual trophy for the Canadian National Jack Russell Terrier Trial in 2011. The print depicts the central study long with the bottom right study showing Holden diving down into a burrow. The print has an engraved plaque along with top and plaques for the winners to inscribe each year at the bottom and you can see the framed print with another of Lizabeth's Jack Russell terriers, while at the Canadian National Jack Russell Terrier Trial in 2011.
Hi Melanie,
It turned out beautifully and you really captured Holden's lovely spirit. It's still hard to believe he's gone....
Lizabeth
I wanted to send you a photo of Holden's Trophy, which was presented up in Canada at the 2011 JRTCC National Jack Russell Terrier Trial. Our first recipient was Rebel Run Possum.
Everyone thought it turned out beautifully! I haven't had time to hang the original yet, but I'll send you a photo once it is up.........
Thanks again for everything and talk to you soon.
Lizabeth